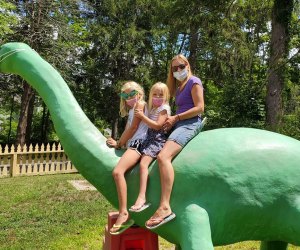 30 Summer Activities in Boston for Kids Before School Starts
This summer is unusual for sure, but there are still plenty of fun things to do in Boston before kids are back at their desks (or Zoom rooms). From a magical, lantern-lit nights at the zoo to free museum days, these end-of-summer activities will keep kids entertained, with safety and social distancing in mind.
Our Boston summer fun guide has even more ideas for making the most of the shortest, but sweetest, season of the year.
Note that area attractions can change their hours or policies at anytime to maintain safety standards during COVID-19. As you keep track of Massachusetts reopening plans, remember to wear your face mask and maintain social distance while enjoying summer fun.
Summer Activities at Boston Farms and Zoos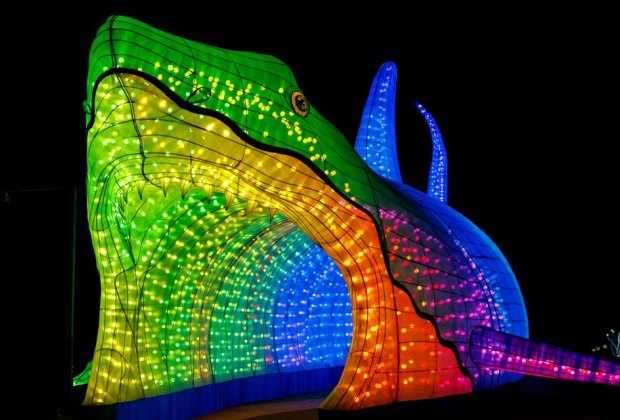 Dragons, fish, tigers and more light up the night at the Franklin Park Zoo. Photo courtesy of Zoo New England
1. Stroll through Franklin Zoo when it's aglow with hundreds of colorful lanterns in magical shapes for Boston Lights: A Lantern Experience, starting August 21.
2. Enjoy the zoo from your car in Southwick Zoo's Zoofari Drive-Thru.
3. Meet rescued farm animals and hear their stories during a guided tour of the beautiful Unity Farm Sanctuary.
4. Visit a pick-your-own peach or plum patch and make a summer pie together.
Summer Activities at Boston Parks, Trails, and Playgrounds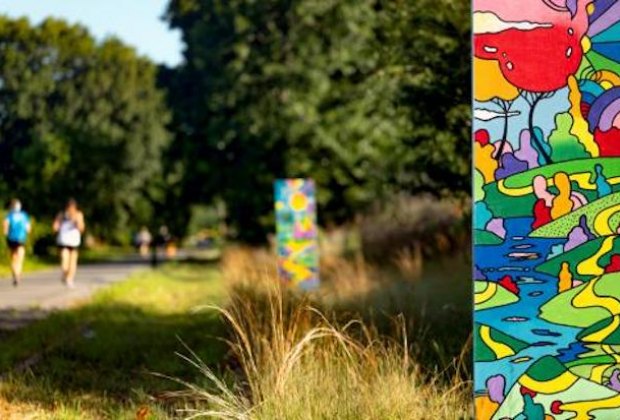 Nature, exercise, and art meet on the Bruce Freeman Rail Trail. Photo courtesy of the Umbrella Arts Academy
5. Play I Spy for colorfully painted doors during a walk or bike along West Concord's Bruce Freeman Rail Trail, home to the Go Out Doors public art exhibit.
6. Enjoy a challenge (and some awe-inspiring views) together with a day trip to a local hiking trail.
7. Take your mini-me on a mini hike: These one-mile-or-less walking trails are perfect for preschoolers.
8. Book a cabin, pitch a tent, or park your RV at one of Boston's best campgrounds, taking reservations now.
9. Enjoy a nighttime music and light show at Castle Hill's sweeping, oceanfront property.
10. Cool your toes at a local spraygrounds or splash pad.
11. If it's feeling like Groundhog Day at your local swingset, visit one of these ultra-modern, adaptive Boston playgrounds.
12. Venture out to one of Massachusetts' best bike trails for a leisurely ride.
Summer Activities at Boston Beaches, Lakes, and Rivers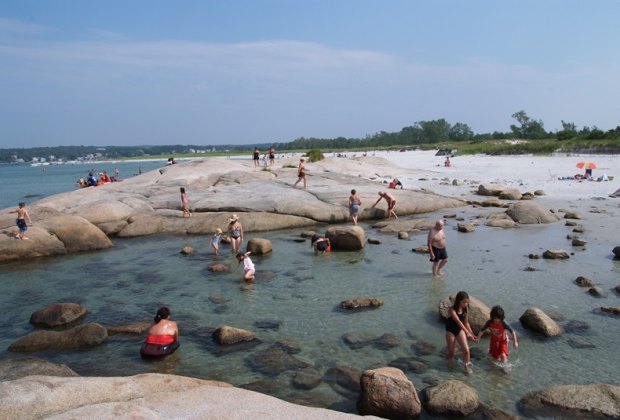 Wingaersheek Beach in Gloucester is a fave for swimming or tide pooling. Photo courtesy of the City of Gloucester
13. Pack a cooler and spread a blanket for the day at one of Boston's beautiful local beaches. These beaches are all within a 1 hour drive of city limits!
14. Find a less crowded stretch of sand at one of these "hidden gem" Massachusetts beaches that are perfect for families.
15. Prefer fresh to salt water? Cool off at a local swimming lake or pond.
16. Go a bit farther afield to one of the Northeast's most beautiful swimming lakes.
17. Search for crabs, clams, and other sea creatures in one of these natural tide pools.
18. Rent a kayak, canoe, or paddle boat on the Charles River.
19. Hook a big one or just savor some quiet time at one of these family-friendly fishing spots.
Summer Outdoor Entertainment and Theme Parks for Boston Kids
20. Take a leisurely sunset cruise or a daring speedboat ride on one of Boston's best boat rides for kids.
21. Catch a flick (from the car! in your jammies!) at a Boston-Area Drive-In Movie Theater.
22. Putt the day away: Many miniature golf courses are open, with safety policies in place.
23. Hit a nearby outdoor water park for slip-and-slide thrills.
Boston Museum and Attraction Reopenings
24. Check out The Science Behind Pixar exhibit at the Museum of Science, open again now.
25. Spend a day of learning while playing at Acton's Discovery Museum, free to visitors through August 23.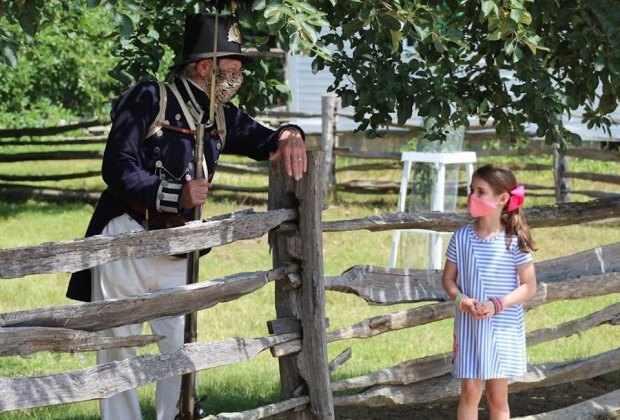 Stroll and speak to "locals" at Old Sturbridge Village. Photo courtesy of OSV
26. Get in touch with living history at Old Sturbridge Village or Plimoth Plantation.
Places to Eat and Shop Outdoors in Boston this Summer
27. Take a break from the kitchen and share a meal at one of these kid-friendly outdoor restaurants.
28. You may not want to bring kids to the supermarket now, but outdoor Farmer's Markets are open for safer browsing of local produce and baked goods.
29. Go ahead and treat yourselves to a double scoop at a favorite Boston ice cream parlor.
30. Venture farther afield to one of these farms that serve ice cream along with pastoral views.