111 Ideas for College Care Packages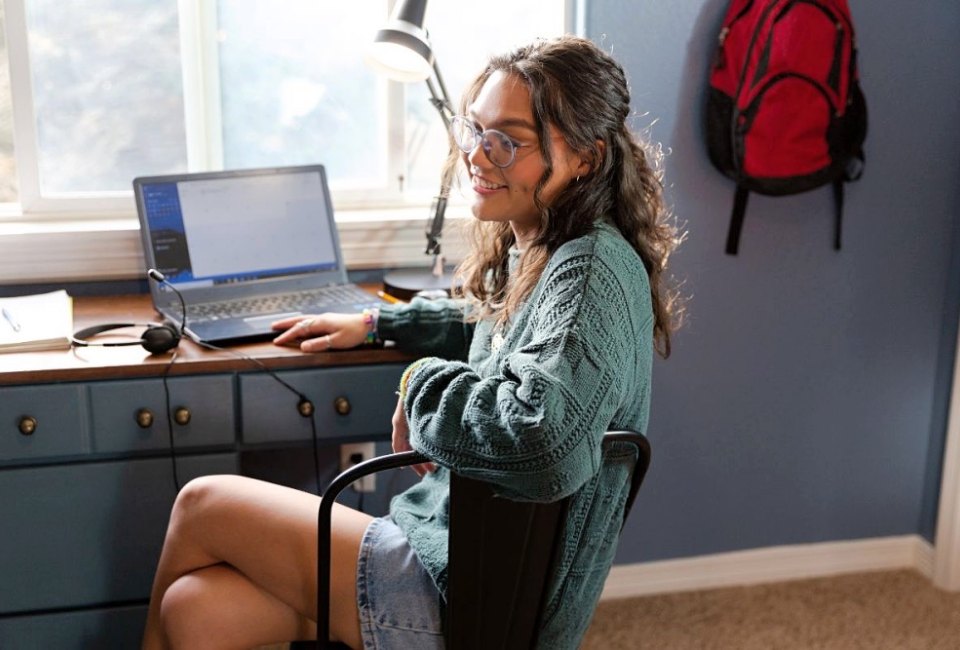 8/22/23
- By
Jody Mercier
Sending a college care package to your college student is a rite of passage for both of you. Whether your college kid is at StateU or has traveled across the country, being on the receiving end of one of these college care packages is sure to make them feel special, especially during high-stress times!
So, whether you're sending a college care package to your first college kid, or you're a recent empty nester who has already sent your fair share of college care packages, we've got 100 college care package ideas to inspire your next trip to the post office. Find more back-to-school tips for kids from pre-school to post-grad in our Back-to-School Guide for Kids.
Subscribe to our newsletters to get stories like this delivered directly to your inbox.
Top Ready-Made College Care Packages
These care packages are easy to send. No need to shop, pack, and get thee to a UPS Store. As soon as your homesick kid hangs up the phone, you can order a pre-assembled care package that will be winging its way to their dorm in seconds.
RELATED: 70 Life Skills Your Kid Needs Before College

Send an ice cream party right to their dorm. Ice Cream Party in a Box photo courtesy of Goldbelly
1. Ice Cream Party-In-A-Box
Send your kid a friend-maker in a box! Comes with 4 pints of amazing Capannari Ice Cream, plus hot fudge and toppings. The ice cream stays cold for a few days (until you open the box) so even kids without a mini fridge can save it up for evening, invite new friends over, and have an instant party.
2. Savor Snacks Variety Pack
This is a basic box of snacks, and there are a lot out there. But I like this one for two reasons. First, it comes in a bag that kids can hang on the back of the door or a chair, if they don't have a lot of storage space. And it comes with a Teddy Bear. Your college kid may have felt too mature to bring a stuffed animal from home, but since this one just comes with snacks, they may let it hang around.
3. Comfy Care Package
This Comfy Care Package from Etsy is like a hug from Mom. Curl up in the softest blanket, light the candle, and snack on some gourmet chocolate for days when being away from home feels hard.
4. For the Chocolate Lover
Speaking of chocolate... This Deluxe Chest of Chocolates from Harry and David will brighten anyone's day with a giant shot of endorphins!
5. At Home Spa Kit
This is for the kids who used to steal all your good bathroom products, but can't afford their own on a college budget! It's the best of the best in high-end skin care and pampering from the Dermstore in dorm room-sized small packaging.
6. Monthly Care Package Subscription
This takes all the work out of sending some love! Every month, Campus Cube sends your student a package of snacks and supplies, which you can customize to be healthy, gluten-free, nut-free, or vegan.
7. Mini Sick Day Care Package
This care package from Spoonful of Comfort is great for their first day of being sick when parents can't coddle/cuddle them.
RELATED: Best Teen Summer Internships in NYC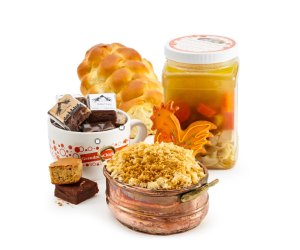 Feeling homesick? Send a taste of home. Photo courtesy of Grandmas Chicken Soup
8. Complete Food Meal Care Package for College Students
This one is best for kids with access to a microwave and either a mini fridge or a cadre of hungry friends. My mom sent a similar care package from Grandmas Chicken Soup to me when I was a new mom, and I mentally bookmarked it for years in the future when I could send this taste of home cooking to my kids in college. That day comes faster than you can imagine!
9. Boksu
We've actually been sending this to kids for years as a birthday present, and it's always a hit. You can order one Japanese Snack Box or get a monthly subscription for 3, 6, or 12 months.
10. Open When Envelopes for College Kids
There are a variety of these "open when" envelopes, but these from Etsy are my favorites. These you can fill yourself and send in a big box, so kids can open when they... "run out of money" (stick some cash in here), "need a laugh," "miss home," and more. Customize them for your kid, and they'll feel extra loved.
College Care Package Ideas - From Snacks to Studying to Fun
If you've got a little more time to shop, assemble, and run to the post office, you can create your own personalized college care package for your almost grown-up. We've organized these ideas by category, and you can create your care package around a theme, or mix and match!
Tip: Always include a few practical things. One thing kids aren't is practical. They might not realize how much they needed bandaids or laundry detergent until you send it!
Snack-Filled Care Packages for College Students
11. Microwave Ramen Cooker
If your kid is anything like mine, ramen is a dietary staple. But, his taste for ramen goes far beyond the Cup Noodles variety, and this Rapid Ramen Cooker means he can have his beloved Nongshim Korean Ramen, no stove necessary.
RELATED: Mommy Poppins Gift Guide For Kids of All Ages

No kitchen? No problem! Mini Grill Machine photo courtesy of the Dash Store on Amazon
12. Dash Mini Appliances
Even in my kitchen, these Dash mini appliances do heavy work. Their compact size and quick cooking are perfect for a busy college kid. Might I suggest the Mini Grill Machine, Rapid Egg Cooker, or one of these other options?
13. Electric Kettle
Sleek, stylish, and endlessly useful, this electric kettle heats water for everything from coffee to cocoa or a hot bowl of oatmeal and has an auto shut-off feature.
14. Hugs and Kisses
Call me sentimental, but when I can't be there to deliver some Xs and Os in person, the chocolate Hugs and Kisses are a sweet substitute.
15. Homemade Goodies
I haven't done this yet, but I'm thinking the USPS Flat Rate box is the perfect size for a dozen of my homemade cinnamon rolls—my son's favorite snack. Cookies, brownies, and snack mix mail well, too. Pick your kid's favorite and get to work in the kitchen.
16. Keurig Coffee Maker
I couldn't survive an 8am class without a fresh cup of joe, and my bank account would have been better off if I had this single-serve coffee maker.
17. K-Cups
Once they've got the coffee pot, make sure to send them this K-Cup coffee lover sample pack to help them start the day well-caffeinated.
RELATED: Best Classic Board Games For Dorm Fun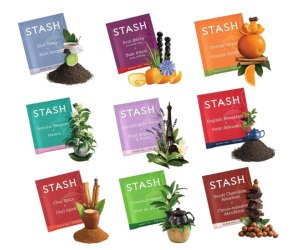 Tea is homey and soothing for homesick kids. Photo courtesy of the Blue Ribbon Store on Amazon
18. Tea
If your kid prefers herbal blends to beans, a tea sampler box is a fun treat, too.
19. Instant Coffee
For those days when they're short on time, send some Starbucks Via Instant Coffee Packets or personalize their quick fix by whipping up this easy DIY cappuccino Mix.
20. Yeti
If you're investing in a new coffee maker or some yummy tea, make sure you also send a cool Yeti tumbler to keep their beverage toasty.
21. Jerky
Portable and high-protein, these jerky packs are a great snack to-go.
22. Hot Chocolate Mix
The possibilities are endless here: Go with a classic powder, K-Cups, or hot chocolate bombs. Level up with homemade hot chocolate bombs by following this how-to. No matter your choice, you can't go wrong.
23. KIND Bars
Another great on-the-go snack, KIND Bars fuel late-night study sessions healthfully.
24. Microwave Popcorn
This super-sized snack box should last all semester long!
RELATED: Favorite Classic Toys, Retro Toys, and Vintage Toys for Big Kids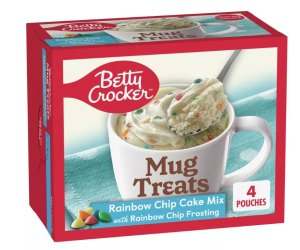 Make cake in your dorm microwave! Betty Crocker Mug Treats product photo courtesy of Target
25. Mug Cakes
These single-serve treats curb late-night cravings. If you want more options, try packing some single-serving sizes of our favorite easy mug cake recipes.
26. Granola Bars
Chewy, crunchy, chocolate-filled, and more, granola bars are big-kid pleasers. You can even customize this granola bar recipe to fit your kid's taste.
27. Dried Fruit
This variety pack of dried fruit will ship well and transport easily, plus it provides a healthy sugar fix.
28. Trail Mix
Consider this the best of all worlds: There are fruits, nuts, and more in these perfectly-portioned snack packs.
29. Mac-and-Cheese Cups
I think my son would be thrilled if these Velveeta Shells & Cheese cups were his welcome home meal, but I think I'll just send them to him before his next weekend home!
30. Single-Serve Peanut Butter Cups
These Jif To-Go cups are great for a boost of protein and can be spread on crackers or used as a dip for everything from apples to pretzels.
31. Mini Blender
Send your smoothie lover one of these Ninja Fit Single-Serve Blenders so they can make smoothies all year long.
College Care Packages to Promote Self-Care
32. Vitamins
Attempt to keep your college kid healthy with one-a-day vitamins, and maybe throw some Vitamin C gummies in, too.
33. Cold Care Package
Whenever my kids get sick, they turn to Vicks VapoRub and Ricola Cough Drops. I'll make sure my son has some before that first college cold hits. No matter what your "Dr. Mom" cures are, make sure you ship them soon.
34. Water Bottle
These Hydro Flask water bottles come in a variety of colors and clip to a backpack easily.
35. Slippers
Complete your kid's dorm-lounge look with a pair of Cloud Slides or cozy slippers that will get them to the bathroom and back.
36. Pajama Pants
A cozy set of PJs will make late-night study sessions a little more comfortable. I'm partial to Old Navy's ever-changing selection and just might send a new pair with every season.
37. First-Aid Kit
Target lets you build your own first-aid kit so you can fill it with all the essentials your kid might need.

For when they're not eating right and feeling tired. Liquid IV Hydration Packets photo courtesy of Target
38. Hydration Packets
Whether your kid uses them post-workout or to recover from a nasty virus, these Liquid I.V. packets provide extra electrolytes.
39. Emergen-C
Much like the cold-care package above, Emergen-C is another staple at my house, and my son will be receiving his own supply.
40. Pimple Patches
We had our teen tester recommend her top pimple patches and these make a great care package item that kids might not think to buy until they're having a breakout crisis.
41. OTC Meds
When my son went on a service trip to the Dominican Republic, I packed him a whole pharmacy. Oddly, I didn't pay as much attention to stocking his medicine cabinet at school. Excuse me while I add some OTC painkillers to my next care package shopping list.
42. Disinfecting Wipes
If you didn't leave the dorm room stocked with cleaning supplies, Lysol Wipes are a worthy addition to your next care package.
43. Heating Pad
Another item from the "it's better to have it and not need it than need it and not have it" file: This is the heating pad we have at home and it's gotten us through tons of aches, pains, and (especially!) cramps!
44. Face Masks
These fun sheet face masks offer a mini-spa treatment for a stressed student.
45. Sinus Buddy
This is the weirdest—yet most useful—item I got from my (now college-aged) son's baby shower: The Bed Buddy Sinus Headache Relief Mask. It's gotten us through cold and flu season and many a headache, too.
Fuzzy socks are cute and cozy in chilly dorms. Photo courtesy Ginmewrae Store on Amazon
46. Fuzzy Socks
These plush socks pamper tired tootsies after a day of romping around campus.
47. Scrunchies
I hear scrunchies are cool again, and this variety pack of scrunchies makes a fun care package add-on.
48. Perfume or Cologne
Whether your kid has a signature scent or is still ISO one, including a few sample sizes to spritz is a fun, unexpected gift.
49. Lip Balm
My daughter yearns for Burt's Bees, while I'd opt for eos; either way, we're always in need of a fresh supply!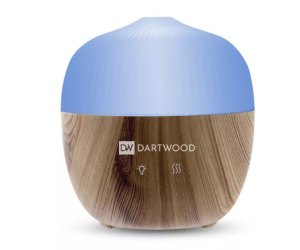 This boosts moods and covers stinky sock odors... Dartwood Mini Diffuser photo courtesy of Target
50. Essential Oil Diffuser
I know the effect essential oils can have on my mood, so an essential oil diffuser could be just what your kid needs to create a soothing atmosphere in their dorm room. If the electronic versions are outlawed, a natural reed diffuser can achieve the same effect.
51. Cozy Blanket
A soft and cozy blanket keeps your favorite college kid warm during chilly nights in the dorm or serves as a comfy companion for movie marathons.
52. Weighted Blanket
If your kid craves more pressure than puff, a weighted blanket may be just what they need.
53. Motivational Wall Art
Decorate dorm room walls with these motivational quotes or inspiring artwork to keep kids motivated and uplifted throughout the year.
54. Inspirational Book
Provide a little guidance by including a popular self-help or motivational book that can offer valuable life lessons. Might we suggest Make Your Bed: Little Things That Can Change Your Life...And Maybe the World by Admiral William H. McRaven? It's compact and straightforward, so even the most harried student can get through it between study sessions.
55. Fitness Gear
Support their fitness goals by including small workout equipment like resistance bands, a jump rope, or a yoga mat.
56. Journal
Encourage reflection and self-expression with a beautiful journal, to jot down their thoughts, dreams, and goals.
57. Eye Masks
Banish the after-effects of an all-nighter with these gold-infused eye masks.
58. Massage Balls
Help your kid combat aches, pains, and stress with this trio of massage balls.

Cozy, cute, and headache diffusing FTW! Weighted Neck Wrap photo courtesy of the Sharper Image store on Amazon
59. Weighted Neck Wrap
When a tension headache strikes, this weighted neck wrap is my go-to tool, and I'm sure it will make an excellent study buddy.
60. Tissues
Who knows what they're handing out in the dorms? A multi-pack of these lotion-laced Puffs tissues should last through cold and flu season and beyond.
Study Supplies for College Care Packages
61. Lap Desk
Anyone who has ever spent a WFH session on the couch can appreciate this lap desk for the days when your college kid just wants to snuggle up and study.
62. Noise-Canceling Headphones
Help your student focus and block out distractions with a pair of quality noise-canceling headphones, perfect for studying in busy environments.
63. Laptop Stand
Improve their ergonomics and reduce strain on their neck and back with a portable laptop stand that can be adjusted to their preferred height.
64. Sticky Notes and Page Markers
If you're feeling nostalgic for school supply shopping days, this Post-it Super Sticky Value Pack is a fun purchase that will help keep your college kid organized and their textbooks annotated.

Because you're not there to keep them organized. Desk Organizer photo courtesy of the Topwey Store on Amazon
65. Desk Organizer
Help your kid declutter their study area with this desk organizer, which allows them to keep pens, notepads, and other essentials within easy reach.
Necessities to Include in Care Package for College Students
66. Extra Chargers
If your house is anything like mine, we always seem to need a new charging cord for someone's device. Make sure your college kid is stocked up whether they need iPhone chargers or Android chargers.
67. Portable Power Packs
Include this super thin portable charger in your care package to ensure your college kid has enough juice to call you at the end of the day.
68. Clothing Steamer or Iron
Make sure your college kid is ready for any occasion by outfitting them with handheld clothes steamer or iron of their own.
69. Tool Kit
A simple tool kit will set your college kid up for any minor repair jobs that arise.
70. Mattress Pad
Level up your kid's comfort level with a pillow top mattress pad. (Yes, it comes in dorm room bed size Twin XL!)
71. Compact Umbrella
Prepare them for unexpected rain showers with a compact and lightweight umbrella that can easily fit in their backpack.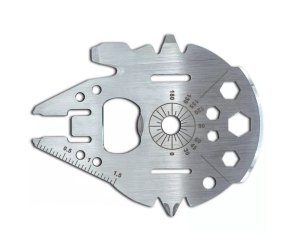 This multi-tasker won't take up too much space. Ukonic Star Wars Multi Tool photo courtesy of Target
72. Multi-Tool
If a toolkit takes up too much space, this cool multi-tool includes a pair of screwdrivers, a bottle opener, a hex wrench, and even a protractor. It's also shaped like the Millennium Falcon.
73. Travel-Sized Sewing Kit
This compact sewing kit includes needles, thread, buttons, and other essentials for minor clothing repairs.
74. Laundry Detergent
These laundry detergent sheets take up very little space and come in a recyclable box instead of single-use plastic. Any eco-conscious college kid can appreciate that. The only question is whether they have the life skills to use them.
75. Roll of Quarters
Slip in a collection of coins to make sure that laundry gets done before your college kid comes home for the weekend.
76. Blackout Curtains
These blackout curtains add a little warmth and ensure a good night's rest.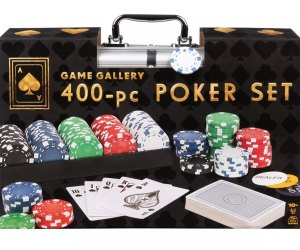 Maybe they'll play for laundry quarters! Photo courtesy of Spin Master Games via Target
Entertaining Care Packages for College Students
77. Playing Cards and Poker Chips
A friendly card game is a dorm room rite of passage, and this poker set has all you need to get started.
78. LCR
This is a classic dice game that's more fun to play with a group.
79. Frisbee
What college quad hasn't hosted a game of Frisbee?
80. Sports Balls
Like Frisbee, it's always game time if you send your kid this bag of sports balls.
81. Crazy Aaron's Thinking Putty
Crazy Aaron's Thinking Putty makes a great addition to a college care package and is a stress-busting toy from the moment your college kid sinks their fingers into it.
82. Puzzle Books
Challenge their minds and provide entertainment with puzzle books like crosswords, Sudoku, or brain teasers.
83. DIY Craft Kit
Encourage creativity with a DIY craft kit that includes supplies and instructions for making jewelry, diamond painting, or other crafts.
84. Adult Coloring Books
Offer another creative outlet with adult coloring books featuring intricate designs and patterns to help college kids relax and unwind. Don't forget to throw in some fun markers, too.
85. Self-Adhesive Hooks
Help your college kid organize their space and hang items without damaging walls by including some of these self-adhesive hooks.
86. Mini Portable Projector
Help your kid transform their dorm room into a movie theater experience with a mini portable projector for cozy movie nights with friends.

Tucks under any bed, and provides loads of outdoor fun. Photo courtesy of The Flexible Flyer Roll Up Sled Store
87. Sled
I have fond memories of sledding outside my own dorms on...cafeteria trays. Make sure your big kid is ready for the first flakes with one of these roll-up sleds.
88. Mini Speaker
Enhance their listening experience with this compact Bluetooth speaker that comes in four fun colors.
89. Board Games
Encourage screen-free fun by including a compact version of your kid's favorite board game in their next college care package.
Gift Cards to Send in a College Care Package
97. Gift Cards for Local Eateries
Tap into the local parents' group in your kid's college town to learn about fun restaurants that will match your kid's taste and purchase a gift card to support your kid and a local biz.
More Fun College Care Package Ideas
98. Holiday Decorations
If you're a consummate decorator, your kid might appreciate some small decor items for Halloween, Christmas, Valentine's Day, and beyond.
99. Spirit Gear
Newly minted college kids are going to want some new drip to rep their school. Check out the selection at the university bookstore or order online from Fanatics.

From shower caddies to mirrors, cool stickers personalize any surface. Photo courtesy of the QQUK Store on Amazon
100. Stickers
Give their gear a little personality with an assortment of stickers that they can use on water bottles, laptops, as dorm room decor, and more.
101. State Flag
Kid feeling homesick? Help them represent their roots with a state flag to adorn their dorm room.
102. Pennant
While they might have a new college team to root for, they can show off more hometown pride in the form of an old-school pennant from their favorite local squad.
103. Personalized Stationery
Encourage kids to stay connected by including personalized stationery, complete with their name or initials, for writing letters or thank you notes.
Fun Subscription Boxes for College Care Packages
104. Insomnia Cookies
Wish your kid a Sweet Semester with a dozen Insomnia Cookies delivered right to their doorstep...or...mailroom.
105. IPSY Membership
Have a monthly dose of glam delivered to the dorms with an IPSY membership. Choose from three different size bundles to meet your price point.

Don't send the same old snacks! The Greece Snack Box from Universal Yums
106. Universal Yums
Adventurous eaters appreciate the snack boxes from Universal Yums, which highlight a different culture's snacks each month and include trivia and games along with the eats. Choose from a one-time delivery up to monthly care packages.
107. Pura Vida
This popular jewelry brand offers a pair of subscription clubs. Choose from the Jewelry Club, which sends two exclusive pieces in each package, or the Bracelet Club, which ships a trio of bangles to your kid each month.
108. Dollar Shave Club
Keep Junior well-coiffed with delivery from Dollar Shave Club. Customize your personal care package to include everything from razors and shave butter to deodorant, wipes, face and body wash, and even cologne and hair products.
109. Sockfly Subscription Box
Sockfly sends a fresh, funky pair of socks—or two, or three—to your kid each month. It's not your typical care package for college kids, and that's why we are hooked.
110. Try Treats
Another snack box with an international flair, Try Treats sends a box with 10+ snacks to your college kid each month.
And Don't Forget…
111. Handwritten Letters
No matter what you include in your college care packages, make sure to add a heartfelt, handwritten note or have younger siblings pitch in with a drawing to let your big kid know it was all packed with love and that they are missed.
Disclosure: We may earn a small commission if you click through our links and make a purchase. This revenue helps us maintain this site, so thank you for supporting us.
Click Here to Sign Up!