Gift Guide To the Best Gifts for Teens & Tweens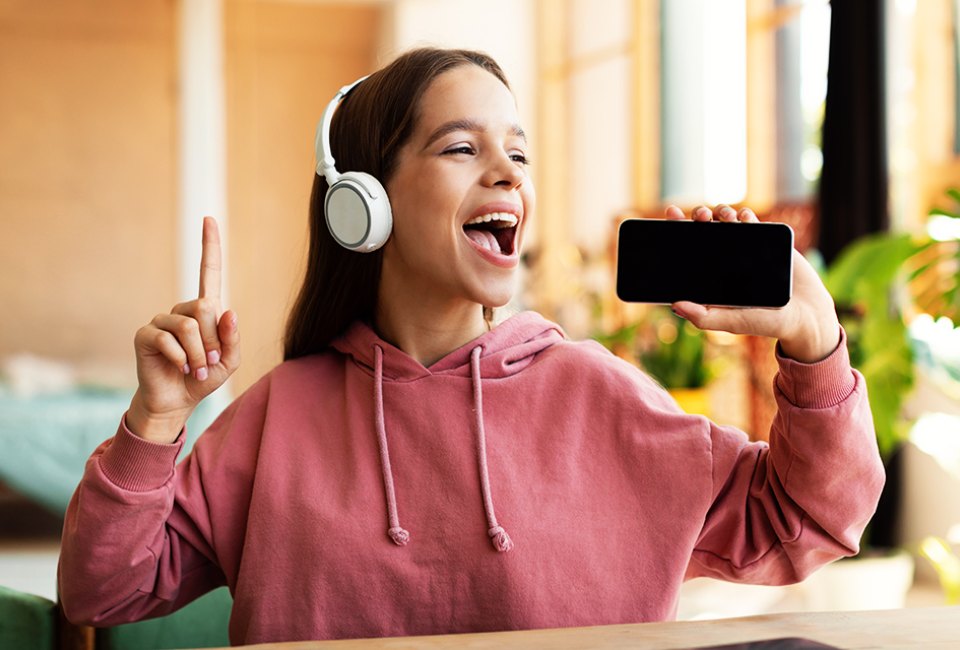 10/24/23
- By
Charley Noel
If you want to know what the best gifts are for teens and tweens, you need to go to the source. So we did!
It's really hard to come up with gift ideas for teens and tweens that they'll really like that venture beyond electronics, video games, or gift cards. Frankly, even if you go with one of the big three categories, if you're over 20, you are pretty much guaranteed to pick the wrong thing. So we went to the source, asking Charley, who has a keen eye for what the middle and high school crowd is into, to help us come up with a list of gifts teens and tweens will actually be excited to open.
What you'll find here is a mix of electronic gifts kids will be surprised and thrilled by, crafts and artsy gifts for teens who need a little Zen time after school, fashion gifts for teens that don't look like their mom picked it out, and other cool surprises. Read on to discover actually cool gift ideas for teens.
Looking for awesome gifts for other ages? Find the most beloved toddler gifts, cool gifts for elementary school-aged kids, and more in our Mommy Poppins Gift Guide for Birthdays and Holidays.
Shop the Best Gifts for Any Age in Our Gift Guide
Best Electronic Gifts for Teens & Tweens
These headphones not only deliver powerful and clear audio but also offer freedom of movement without tangled cords, making them perfect for teens who are always on the go. Plus, Beats is still the only cool on-ear headphones. Duh.

The biggest hit this year with gamers on the go is the RiotPWR Mobile Xbox Gaming Controller for iOS.
Turn your mobile into a console and play wherever, whenever. On the bus, subway, or hanging out and playing alongside friends, this device turns your iPhone into a mobile Xbox. (Editor's note: I surprised my 16-year-old gamer with this, and he was skeptical. Moms pick out lousy gifts. Then he played with it and ate his words. As a PlayStation acolyte, he loved being able to play Xbox-only games with friends. I love that it's an affordable gift he adores and also that it's not another console hooked up to our TV. Everyone wins.)

Eilik is the perfect companion for kids who love pets, games, and smart robots,
Eilik Robots allow kids to explore the world of programming and robotics in a hands-on way while, here's the important part, having fun. They laugh, talk, quarrel, and keep kids company while doing homework.
Nothing is more important to teens and tweens than their friends. When you tap a lamp, all the other lamps in the group will light up that same color at the same time. It's a cool way (without phones) to know someone is thinking of you.

For parties or instant fun, the Canal Toys Photo Creator Instant Print Camera is a huge hit.
The Photo Creator allows you to take photos, print them, and record videos. It's like a high-tech Polaroid, and is perfect for parties and instant photo gratification.

Give your teen the gift of restful sleep with the Hatch Restore 2 Sunrise Alarm Clock.
Teens are notorious for hitting the snooze alarm. This Sunrise Alarm Clock simulates the rising sun and helps to establish healthy sleep habits.

The Sunset Lamp Projector is like Gen Z's lava lamp.
Unwind and relax after a hectic day of school and extracurriculars. Create a vibe and a mood all at once.

The Nintendo Switch Lite travels so teens can play on the go.
The updated compact design makes the Nintendo Switch Lite easy to carry around.
Not only does this record player look cool, but it sounds awesome, too. Portable and easy to use, it encourages teens to explore music beyond the world of MP3s.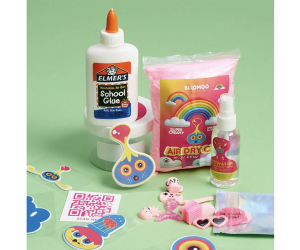 Slime kits from Sloomoo make a great gift for crafty and tactile kids.
Best Arts & Crafts Gifts for Teens & Tweens
There is something so soothing about playing with slime. These kits provide a crafty activity that they'll enjoy even if they think they're too old for it, and the resulting slime actually helps teens unwind from the stresses of daily life.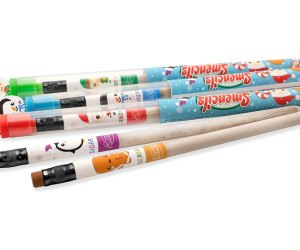 Smencils are fun and eco-friendly, plus they're great to tie on the top of presents or as an add-on.
These fun scented pencils make study time more enjoyable. Additionally, Smencils are made from recycled newspaper, appealing to environmentally conscious kids.

Posca Paint Markers have great coverage even on black paper or fabric.
With vibrant colors and an easy-to-use design, these markers allow teenagers to express their artistic flair on various surfaces, from canvas to clothing. Pairs well with a new pair of Chucks or Levi's. (Everything old is new again!)
Unless you live under a rock, you know that beaded bracelets are having a moment. Whether kids are trading them at a Taylor Swift concert, or making them for friends, this kit has everything kids need to get beading.
The Rit Indigo Shibori Tie Dye Kit is a complete DIY crafting set that allows teens to create beautiful indigo-dyed designs using traditional Japanese Shibori tie-dye techniques.

Teens can design their own wardrobes with the Janome Arctic Crystal Easy-to-Use Sewing Machine.
The Janome Arctic Crystal Easy-to-Use Sewing Machine is almost as pretty as it is functional. Its simplicity makes it perfect for beginners, allowing teenagers to explore their creativity while designing their own clothes.

Have you seen a teen without a hoodie lately? It's required wearing.
Best Fashion and Style Gifts for Teens and Tweens
Who doesn't want to unwrap a soft fleece? The Happy Nation Fleece comes in a wide range of colors to snuggle up in this winter.
Socks aren't a lame gift anymore! Check out the adorable vintage daisy pattern on this set.

Teens and their jeans—snap up a pair of Levi's® Wellthread Baggy Dad Women's Jeans before they sell out.
Levis are having a moment again! Levi's® Wellthread Baggy Dad Women's Jeans are a comfortable and on-trend choice.

The uber-comfortable Champion Hoodie is another great hoodie choice. Honestly, you can't go wrong with a hoodie.
That Champion logo is iconic. Add the comfort of super soft fabric and the practicality of a front pouch pocket and you'll understand why this hoodie is a classic.

Rubik's Connected Cube takes the classic brain game to the next level.
Best Board Games and Puzzles for Teens & Tweens
Rubik's Connected Cube offers an interactive and engaging puzzle through its app connectivity, allowing teens to learn solving techniques, track their progress, and compete with friends online. Because if you can't do it online, does it really exist?

Clue gets cool with the Hasbro Gaming Clue Conspiracy Board Game.
It's like Mafia meets a childhood favorite board game, and it'll get your too-cool-for-games ten playing games again.

Get ready for loads of laughs with the Never Have I Ever Card Game.
Players take turns confessing hilarious and relatable experiences, aiming to avoid picking up cards by admitting they've never done certain activities. It's a goofy game that the whole family can play, and it can take a more teen turn when kids play with friends.

The fun and fast-paced Exploding Kittens is always a hit.
Exploding Kittens is a popular, fast-paced card game that both kids and adults enjoy. The expansion packs are even funnier than the original game, so think about including Imploding Kittens or Zombie Kittens as part of the gift.

Give the gift of comfort with the Scentco Smillows.
Best Cozy Gifts for Teens and Tweens
There's a reason we've got a couple of pillows on the list - teens need something to hug, and often parents are no longer on the list of huggables. The scent is long-lasting and the smiling faces keep teens laughing.
Perfect for rolling, hugging, squashing, or keeping anxious hands busy. It's one of those things that looks simple, but becomes beloved.
Frizz-free hair is no longer a pipe dream. The Slip Pure Silk Pillowcase makes waking up with frizz-free hair and a glowing complexion a reality.

This funny Burrito Tortilla Throw Blanket brings laughs and warmth to any sleepover or movie night.
Food and sleep are just a few of every teenager's favorite things. This blanket's unique burrito wrap appearance adds a quirky element to lounging.

Lounge with friends anywhere with the portable and lightweight Alphabeing Inflatable Lounger.
The AlphaBeing's lightweight and portable design makes it perfect for outdoor activities like camping, picnics, or beach outings, allowing teens to hang out and socialize with friends just about anywhere.
Best Books and Music for Teens & Tweens
Hahahahahaha! You think we'd actually recommend books or music for this age group? While music is vitally important to most teens, tastes are very specific and can change quickly. Here's the one place where we'd highly recommend going with a gift card to a local record store (you know, if you got them a retro record player) or iTunes gift card.
As for books, they're one of the best things you can give a teen, or anyone!, but reading levels at this age (which ranges from barely in middle school to getting ready for college) are incredibly varied, as are tastes. Peruse our list of 100 Books Every Child Should Read Before They Grow Up for some ideas, or gift the teen in your life a visit to your local bookstore. Sure, you could get them a gift card, but if you go with them and talk about the books they pick out, you also give them the gift of time together. As a bonus, you'll support a local, independent bookstore.
This article contains some affiliate links, which means we might earn a small commission if you make a purchase. There is no extra cost to the reader. We only recommend products and services that we have personally used or have thoroughly researched.