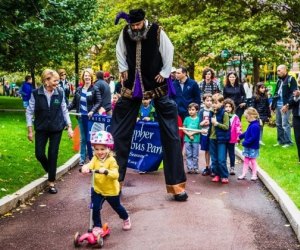 25 Things to Do With Kids in Connecticut on Columbus Day
Lucky for us that we live in a world with Octobers, particularly in Connecticut. Columbus Day falls during one of the loveliest times of the year bringing crisp autumn days filled with all things us New Englanders love best: pumpkin everything, cider donuts and some pretty stellar leaf peeping. Columbus Day offers a great excuse for the playground or event digging in the sand and looking for seashells at the beach. Whether you're in the mood for aviation history, sharks or jellyfish, tigers or sloths, Renaissance masterpieces, testing your agility or your taste buds, or a scenic drive, you will likely find something for everyone on our list of recommendations. Here, in no particular order, are plenty of ways to spend a Monday off from school.
Enjoy festivities at the New Haven Columbus Day Parade, one of the largest celebrations in New England, or head to Bridgeport's Columbus Day Parade for parade floats, concerts, and a street festival.
Explore more than 165 interactive exhibits, hang out with some butterflies in the butterfly encounter or enjoy a movie in the 3D theater. The Connecticut Science Center in Hartford is definitely kid-approved.
Linger in the mysteriously blue world of the Norwalk Maritime Aquarium and admire sharks, seahorses, and meerkats. If you're looking for aquatic adventures at the other end of the shoreline, stingrays and beluga whales await at Mystic Aquarium.
In 1492, Columbus sailed the ocean blue, which was obviously filled with scrumptious seafood, and you can sample some of it at Mystic Seaport. Ummm, maybe not the smoothest connection between history and great food, but October 9 is your last chance to partake in the delicious 2018 Chowder Days and enjoy everything else the seaport has to offer, including the Children's Museum.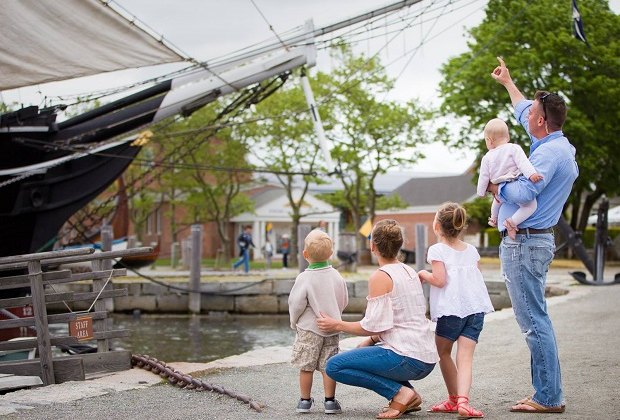 Enjoy the last day of Chowder Fest at Mystic Seaport.
Board on a family adventure to the New England Air Museum where real-life aircrafts and interactive exhibits make for an educational and thrilling outing in Windsor Locks.
Catch the tail end of The Connecticut Reinassance Faire in Lebanon. Feast, drink, and celebrate the old-world charm of a 16th century village.
Take a train ride through Naugatuck Valley. Board in Thomaston, enjoy the scenery, and stop at a private pumpkin patch.
'Tis the season for pumpkins and you'll find some of the cutest ones in Pumpkintown, USA. This East Hampton destination is home to dozens of orange-faced families dwelling in a village, a kids' hay maze, and a tractor-pulled hay ride through the woodland dwellings of more pumpkinheads.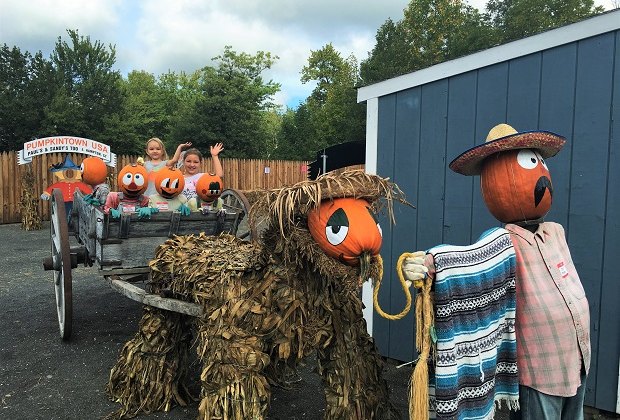 Pumpkins of all ages will love visiting Pumpkintown, U.S.A. in East Hampton. Photo courtesy of the author.
Get lost in a corn maze at Foster Family Farm, which also offers a playscape and daily hayrides, or have some fall fun at Lyman Orchards in Middlefield.
Gaze into the eyes of tigers, watch the antics of marmosets, and admire the stillness of a sloth at the Beardsley Zoo in Bridgeport.
Get up close to fuzzy friends at Flamig Farm in Simsbury.
Visit The Wee Faerie Village and explore the picturesque grounds of the Florence Griswold Museum in Old Lyme.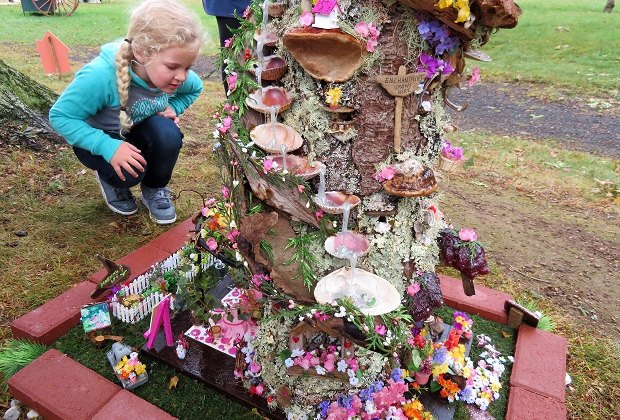 Creativity and playfulness abound in Faerieville, USA, sprawled on the grounds of the Florence Griswold Museum. Photo courtesy of the author.
Conquer zip lines and suspension bridges at It Adventure Indoor Ropes Course in New Haven.
Learn and play at Imagine Nation in Bristol. Another destination that is usually closed on Mondays, the museum welcomes children on Columbus Day and offers daily workshops included with admission.
Let the children climb, bounce, jump, play mini golf, and win at arcade games at Nomads Adventure Quest in South Windsor .
Take a hike. Check out Hubbard Park in Meriden or pick from the many mountains to climb with kids in Connecticut.
Explore a new-to-you neighborhood, such as Little Poland in New Britain.
Venture to Action Wildlife in Goshen and get up close to some 250 animals, including reindeer, bison, yaks, and a zonkey. What's a zonkey? You have to go see for yourself.
Visit the Submarine Force Museum, home of USS Nautilus. Learn about the historic ship and visit its different sections, including the torpedo room and navigation area.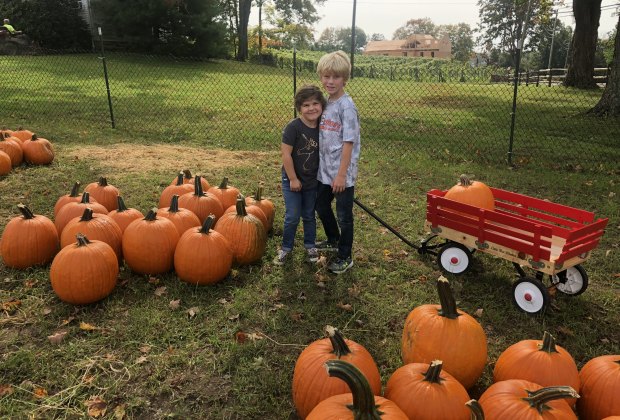 Allow children to express themselves with color, lights, and water at Stepping Stones Children's Museum in Norwalk.
Learn new words and a little bit of local history at Noah Webster House in West Hartford.
Expand your knowledge of the universe at Discovery Museum and Planetarium in Bridgeport or scale the ropes at The Adventure Park.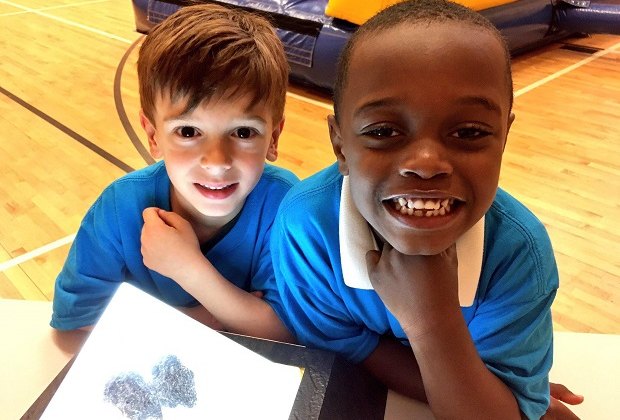 Make friends and memories at the Discovery Museum and Planetarium in Bridgeport.
Take the kids for A Sweet Visit to PEZ Visitor Center in Orange.
Head to the idyllic Warrup's Farm in Redding to clip your very own pumpkin right off the vine, visit the barnyard animals and hop onto an antique tractor ride.
Relax with a cup of tea in Mystic at Alice in The Village, pick out a new read at The Book Barn in Niantic, or spend the day relaxing at home in pajamas, baking cookie and playing board games (we won't tell).

Photo Credit: Unless otherwise stated, photos are courtesy of each venue they represent.
Cover Image: Courtesy of Friends of Christopher Columbus Park, Boston