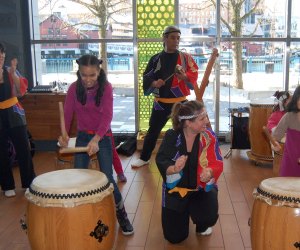 25 Things To Do on an MLK Weekend Staycation in Boston
With winter break just behind us and February break coming up next month, you may be sticking close to home for the long weekend associated with Martin Luther King, Jr. Day on Monday, January 16. But just because you aren't traveling doesn't mean your long weekend can't feel like a vacation. We've rounded up 25 family-friendly activities that are sure to make your Boston staycation extra fun. And if you're looking for MLK Day-specific events, check out our post on what's happening around the city.
---
Image courtesy of Boston Children's Museum.