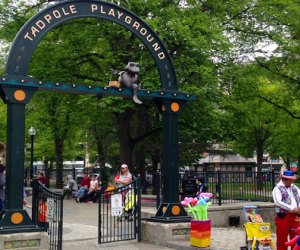 Boston's Top 10 Attractions for Kids on the Green Line
Taking the subway, a.k.a. the T, is a great way to navigate Boston with kids. Each subway line—Green, Red, Orange and Blue—has its own unique vibe and transports riders to some of the coolest places in Boston. (One might even argue that if you can't get to it on the T, it isn't worth doing.) Whether you're visiting the city or raising your kids here, it's always handy to know which T stops have wonderful family attractions nearby.
The Green Line, Boston's oldest and most iconic subway line, stops at many of Beantown's most legendary destinations. My top ten picks for Green Line-accessible outings should be on every family's list of things to do with kids in Boston at least once. If your family is like mine, you'll visit them too many times to count and still find something new to love each time.
Museum of Science – Science Park Station
The Museum of Science is a top pick on most lists of places to visit with kids in Boston. With its permanent and special exhibits, IMAX theater, 4D movies, Discovery Center, live shows, excellent gift shop, food court, butterfly garden, daily hands-on activities led by MOS volunteers, and free stargazing nights, you could easily spend a full day at the museum and not get to everything. Hmm, maybe that's why it's at the top of everyone's list.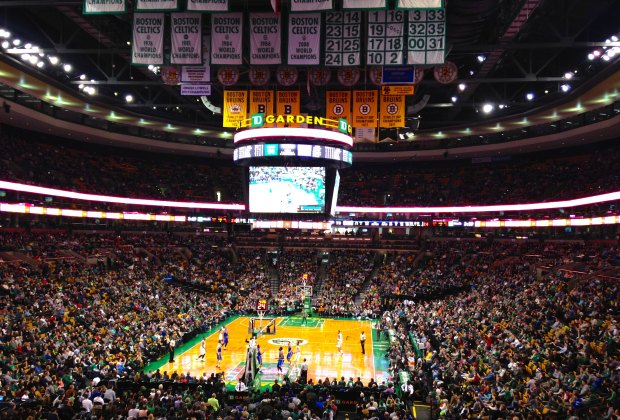 TD Garden – North Station
You don't even have to leave North Station to enjoy a Celtics or Bruins game, the annual Beanpot hockey tournament, or one of the headliners at TD Garden. The Garden is also home to The Sports Museum, a collection of all things Boston sports, and a well-stocked fan shop. When your kids starting grumbling about their growling tummies, you can visit one of the many food vendors located right in North Station.
Freedom Trail – Park Street
The Freedom Trail, an introduction to Colonial Revolutionary Boston, is probably Boston's most famous attraction, although it's actually a 2.5 mile trek with 16 (official) stops at historical sites. Park Street Station is a great place to start because you can see three of the sites right off the bat: Boston Common, Massachusetts State House and Park Street Church. There's also a Visitor Information center with ever-important restrooms just outside this T stop. When walking the trail with kids, you may want to pick a few of the most kid-friendly stops – and take a couple of food breaks along the way, too.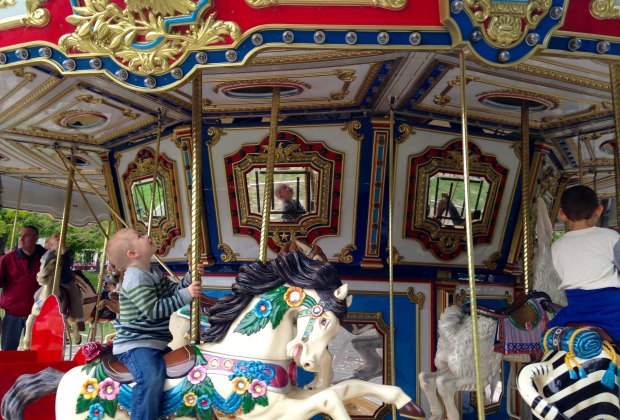 Boston Common – Boylston or Park Street
Boston Common is a hub of Beantown activity. My family has many fond memories of making new friends – both amphibian and human – at the Tadpole Playground, watching the balloon artists at work, seeing the Common whirl by from our perches on the carousel, sitting by the Frog Pond watching the fountain burst and bubble over, and falling flat on our bottoms when we went ice skating for the first time.
Public Garden – Arlington
The Public Garden in springtime: In my opinion, there's no better place. Strolling through the gardens, playing in the shade of a willow tree, and watching buskers perform are always top items on our agenda. Whether you're a visitor or a born-and-raised Bostonian, the iconic Swan Boat ride (seasonal) is a must-do with your kids. There's also something magical about sitting on a bench, reading Make Way for Ducklings aloud to your children, and pointing out the real-life version of the illustrations as you go. Then, it's time to pay a visit to Mrs. Mallard and her ducklings (in statue form).
Boston Public Library – Copley
If you're looking for something awesome to do that's both free and indoors, the Boston Public Library in Copley Square is the place to go. It has long been one of my family's favorite haunts, even before the opening of the newly renovated Children's Library, which is almost as fun as a children's museum. Aside from the main attraction (the books, of course), the library is part museum and part community center, all in one stunning architectural package. The BPL's calendar is full of author events, programs for kids, and even free tours. Be sure to check out the Leventhal Map Center for illuminating exhibits and hands-on activities. Of course, no visit to the Central Library is complete without visiting the breathtaking Italianate Courtyard. On Friday afternoons during the summer months, grab lunch from the Map Room Café and take it out to the courtyard to enjoy a free concert with your kids.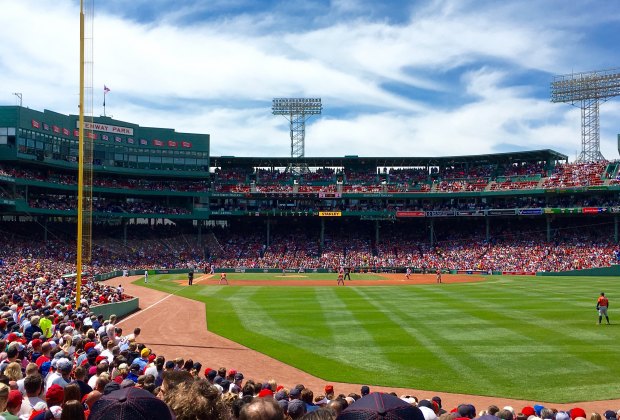 Fenway Park – Kenmore or Fenway
Before you even think about heading to Fenway for a Red Sox game, sign your children up for Boston Red Sox Kid Nation for free/discounted tickets and access to members-only events. When you go to a game, be sure to visit Wally's Clubhouse, a space full of activities just for kids. If you're looking for the Fenway experience but not the Red Sox ticket prices, check out the annual Futures at Fenway (July), when the minor leagues take to the field for a double header. Even if you don't make it to a game, you can take a tour (year round) of the ballpark to learn lots of interesting history and factoids about Boston's home team, and then you can still say you've been to Fenway. Not a baseball fan? Give it time. It won't be long before you catch Boston's baseball fever (I speak from experience).
Christian Science Plaza – E Train to Prudential
Experience a three-dimensional perspective of the world of 1935 in the Mapparium, housed in the Mary Baker Eddy Library. The Mapparium is also a "whispering gallery" with crazy-cool acoustics. In the summertime, visit the Mary Baker Eddy Library for an educational program and bring your child's swimsuit for splashing in the fountain with the other kids while you marvel at the Reflecting Pool. Cap off the day with a visit to the Shops at Prudential Center, where you can catch a free movie on the lawn on summer Saturday nights.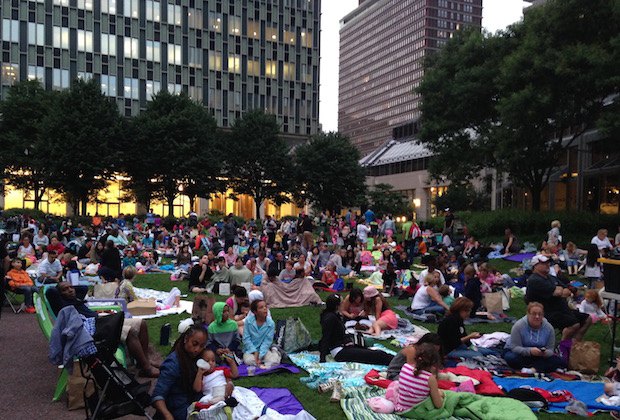 Museum of Fine Arts – E Train to Northeastern
There's no need to travel the world or back in time when you have the Museum of Fine Arts in your backyard. The museum's vast and diverse collections from all over the world span centuries of history through modern day. Add family-friendly (and tasty) dining options, a beautiful courtyard where the kids can run free, a Japanese Garden, tours just for families, activity packs to engage the kids on weekends, open houses, special school vacation week activities, art classes, and free admission for children – and you have an amazing family destination.
Symphony Hall – E Train to Symphony
Since 1900, Symphony Hall has been the locus of Boston's symphonic music scene. Home to the world-famous Boston Symphony Orchestra (BSO) and the Boston Pops, Symphony Hall is both historical landmark and acoustic wonder. It's also the perfect place to introduce your kids to the symphony. A few times a year, the BSO rolls out the red carpet for families with young children (ages 3-8) during its Family Concerts (check our Event Calendar to see if there's one coming up). The new "Casual Fridays" series sounds like a winner for teens, with enhanced digital content on tablets, lower ticket prices, and, well, not having to get dressed up.
---