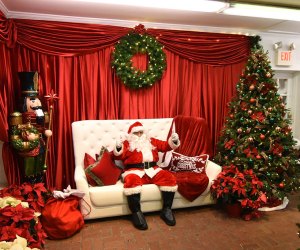 Best Breakfasts with Santa on Long Island in 2019
Sitting on Santa's lap is a holiday tradition for many families. In 2019, there are a number of places on Long Island that offer the opportunity to meet St. Nick while also enjoying a yummy breakfast or brunch.
Be sure to call your venue for reservations as many sell out. And for more seasonal fun, check out our guide to the holidays on Long Island and our events calendar.