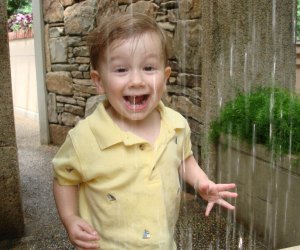 18 Things to Do Before Philly Kids Turn 18 in the Delaware Valley
Celebrating a child's birthday can be an emotional one for parents. After all, each birthday celebrates one more step towards growing up. Before you know it, your kiddo is 18! Wait, didn't I just bring this baby home from the hospital? With only 18 birthdays before being considered an adult, there are certain experiences in and around the Delaware Valley every Philly kid should have. This way, when they fly from the nest, they can say, "Yeah, I've done that. I'm from Philadelphia."
Our picks are listed in no particular order. However some clearly are geared toward a younger set while others have a broader appeal to kids of varying ages. Read on to see how many of our 18 must dos your child has visited.
Sesame Place- Langhorne, PA
This magical theme park is sure to mesmerize little ones and take grown ups back to simpler times filled with sunny days. In addition to rides and shows, Sesame Place offers a waterpark during warm weather months. Seasonal offerings include The Count's Halloween Spooktacular, A Very Furry Christmas, and New Year's Fun.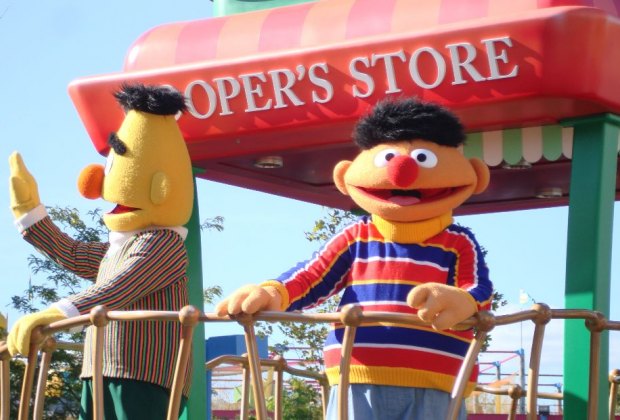 Photo courtesy of the author
Please Touch Museum- Philadelphia, PA
Toddlers are often told not to touch; but at Please Touch Museum, it is encouraged! Throughout the museum, children can enter a world just their size as they food shop, play in the Children's Hospital, fix cars, and splash about in the small-scale Schuylkill River. Be sure to stop by the latest exhibit, Thomas & Friends™: Explore the Rails!. If time permits, take a ride on the carousel.
Strasburg Railroad- Ronks, PA
Even though Strasburg Railroad isn't technically in the Delaware Valley, it makes the list because kids are just fascinated with trains. In addition to being the oldest operating steam railroad in North America, three times a year, Thomas the Tank Engine visits. Other themed train rides include The Great Train Robbery, Strasburg Spooktacular, Santa's Paradise Express, and Easter Bunny Train.
The Philadelphia Zoo- Philadelphia, PA
Known as America's first zoo, Philadelphia Zoo is a wonderful experience for Philly kids to see crocodiles, turtles, kangaroos, hippos, and zebras. Besides the extensive variety of exhibits, there are attractions such as such as swan boats and carousel. Special events include Rock 'N' Roar Concert Series, Boo at the Zoo, and Breakfast with Santa.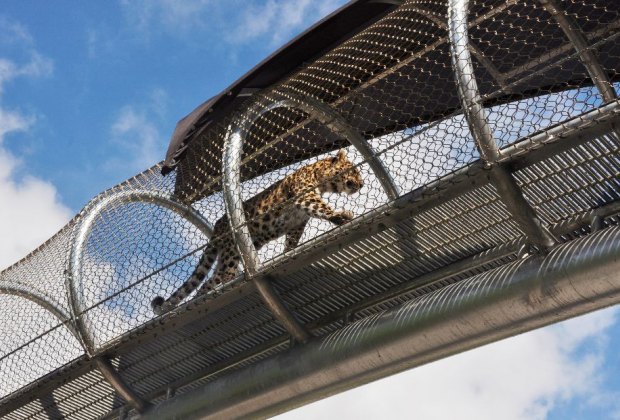 Photo courtesy of Philadelphia Zoo
Crayola Experience- Easton, PA
Just a short drive north of the City of Brotherly Love, Philly families find the Crayola Experience, one of four locations throughout the United States. Budding artists participate in hands-on fun while being creative. Kids can become the star of a coloring page, make digital works of art, see a live show about the science of color, and climb around at the two-story playground.
Academy of Natural Sciences- Philadelphia, PA
When families visit the Academy of Natural Sciences, they can expect to see live animal demonstrations, 37 dioramas featuring animals such as bears, moose, lions, zebras, pandas, and tiger, and butterflies in the Butterfly House. But, perhaps the most impressive thing is the T.Rex that is on view when you enter the museum. Special events include sleepovers at the museum and annual festivals such as Bug Fest and Philadelphia Shell Show.
Longwood Gardens- Kennett Square, PA
A visit to Longwood Gardens can truly take your breath away. Young ones love splashing in the Children's Indoor Garden. Tweens and teens can take selfies with the spectacular Meadow Garden. Train lovers are sure to be enthralled with the Garden Railway. And, the whole family can watch the magical fountains in the Main Fountain Garden. Each season offers something special such as the Pumpkin Playground in the fall, A Longwood Christmas during the holidays, and Orchid Extravaganza in the spring.
Legoland- Plymouth Meeting, PA
Who would think that a little plastic brick could provide such entertainment and learning value? At Legoland, children can watch a Lego 4D movie, ride on a Lego amusement, and engage in 10 different themed play areas where kids can participate in a Ninjago training camp, build on an earthquake table, and make race cars to test on the racetrack. It is important to note that Legoland offers Special Sensory Days for children who are on the autism spectrum and Little Play Times for younger visitors.
Historic Philadelphia- Philadelphia, PA
Everyone knows that Philadelphia was an influential part in the founding of our great nation. So, what better way to learn about history than visiting Historic Philadelphia. Start out exploring Independence Visitor Center and be sure to grab tickets to tour Independence Hall. Other favorite spots include the Liberty Bell, Betsy Ross House, Congress Hall, Franklin Court, The President's House Site, and Franklin Square. Read our post all about visiting Historic Philadelphia with Kids.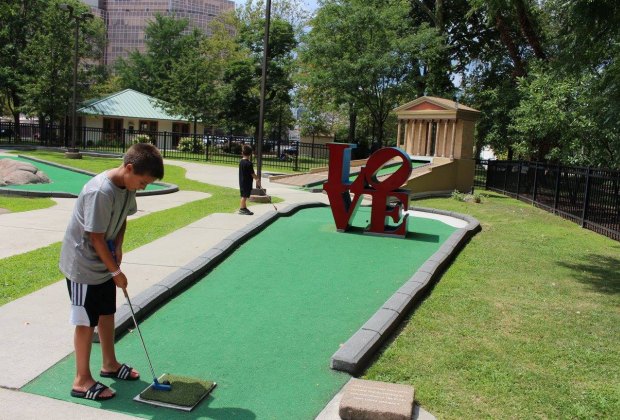 Photo of Franklin Square courtesy of the author
Adventure Aquarium- Camden, NJ
Across the bridge, Philly kids can discover the world of underwater creatures at Adventure Aquarium.With over 8,500 aquatic species, there is always something new to learn. Be sure to see the hippos in Hippo Haven, the penguins in Little Blue Beach, and sea turtles in Sea Turtle Cove. If you dare, try walking on the Shark Bridge, the longest rope suspension bridge of its kind, while sharks swim below.
Franklin Institute- Philadelphia, PA
Kids of all ages can find something exciting at the Franklin Institute. Throughout the museum, there are many engaging exhibits. From learning how the brain works to understanding the connection between science and sports to walking through the famous giant heart to see how blood flows, young learners and lifelong learners walk away with new knowledge. Community Nights that offer free admission and special Night Skies in the Observatory that allow guests to view planets and stars in the Joel N. Bloom Observatory are just a few additional events families can anticipate.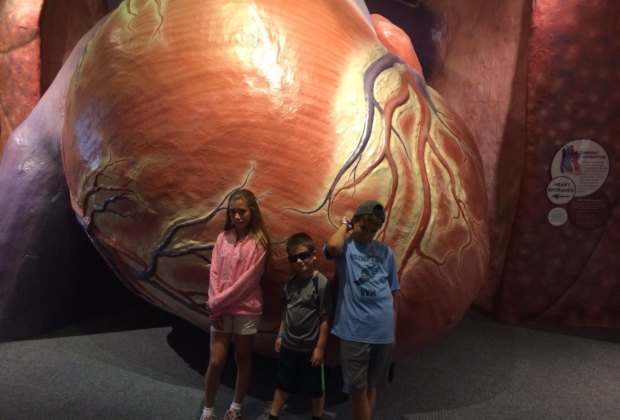 Photo courtesy of the author
LOVE Park- Philadelphia, PA
Redesigned in the spring of 2018, Love Park is certainly a spot the entire family can enjoy. In addition to the iconic LOVE sculpture, visitors can expect free events, food trucks, and space to play. It is essential to get a selfie in front of the LOVE sculpture so be sure your phone is charged.
PHS Philadelphia Flower Show- Philadelphia, PA
Held every year in March, the Philadelphia Flower Show comes to town to wow visitors with its amazing beauty and design. The theme for 2019 is Flower Power and is sure to inspire the young and young at heart. The PHS Philadelphia Flower Show is in its 190th year, so it is certainly a well-known event nationally and beyond.
National Constitution Center- Philadelphia, PA
Every kid should know how our government works. The National Constitution Center is the perfect place to learn about the balance of power among our three branches of government. Children can pretend to be the president by reciting the Presidential Oath of Office as well as discover how jurors are selected. At the end of the museum, guests can even sign the constitution, just as our Founding Fathers did long ago.
Philadelphia Museum of Art- Philadelphia, PA
Yo, Adrian! Nothing screams Philly more than running up the steps at the Philadelphia Museum of Art. Once inside, guests can be inspired by the remarkable works of art on display. Families with young children can participate in Baby Bird Playdates while families who have older kids can enjoy Family Festivals held on select days throughout the year.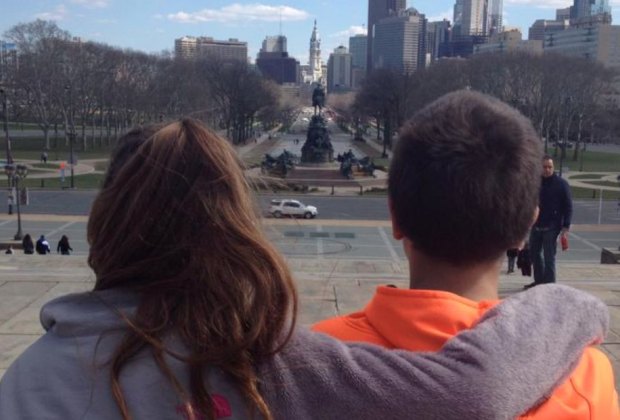 Photo courtesy of the author
Hershey Park- Hershey, PA
The sweetest place on Earth is in Philadelphia's backyard thus making it an essential must do for any Philly kid. Families can tour the chocolate factory, indulge in a most delicious chocolate milkshake, and ride every single roller coaster. When the weather is warm, be sure to experience the spectacular (and very clean) water park. Holiday fun such Hershey Park in the Dark and Christmas Candylane are other alternatives to a summer visit.
Mummers Museum- Philadelphia, PA
The Philadelphia Mummers Parade held on New Year's Day is the oldest continuous folk parade in the country. A museum dedicated to the history and traditions of the mummery is located in the heart of South Philly. Visitors can expect to see costumes, listen to audio archives, and watch video of these entertaining performers. For a special treat, see the parade firsthand.
Reading Terminal Market- Philadelphia, PA
Feeding children is one thing, but feeding teenagers can be exhausting. They like to eat, ALOT. So, take them to Reading Terminal Market for a plethora of fantastic food options. Reading Terminal Market has been around since 1893 making it one of the country's oldest and largest public markets. It offers great variety so be sure to try some new and exciting foods. Many special events occur at Reading Terminal Market such as its annual Egg Hunt and Halloween in the Market.