30 Fun Things To Do with Kids on Staten Island This Summer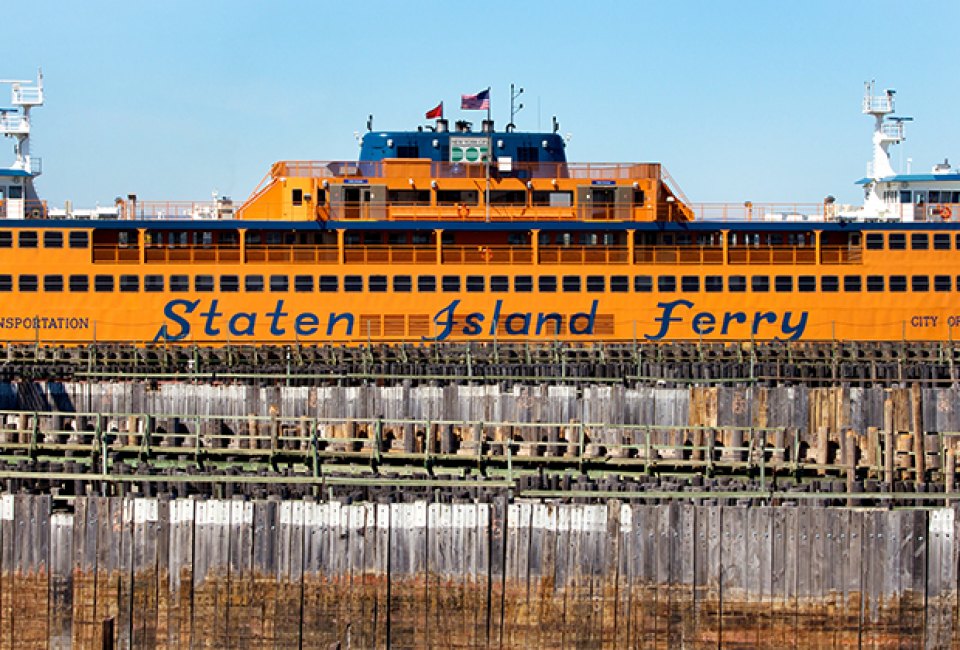 6/27/16
- By
Nataki Hewling
Staten Island, the oft "forgotten" borough of New York City, may not offer the hustle and bustle of that other island, and that works just fine for isle residents. Staten Island has its own rich, vibrant community, and summer is the perfect time to explore it when FREE fun and outdoor activities are on tap for kids in every corner of the borough.

The ferry docks in St. George, home to the Staten Island Yankees, Snug Harbor, Staten Island Museum, and more. Head further inland with the kids to discover gorgeous parks and greenways, community events, beaches, fairs, and parades, as well as destination play spaces, museums, and even NYC's first indoor trampoline park and the city's only indoor skate park—all adding up to a summer full of family-friendly activities.

As a Staten Island resident raising two boys, I love discovering new ways to enjoy the isle with my family. Read on for our top picks for summer fun with kids on Staten Island. And be sure to check out NYC Summer Fun Guide for more summer planning ideas, and the 100 Free Things to Do in NYC This Summer.
3. Splash around at Faber Pool (my family's favorite public pool overlooking the Hudson river).
4. Celebrate the Fourth of July at the 106th annual Travis Parade.
5. Take in an evening Staten Island Philharmonic concert while watching the fireworks at the Alice Austen House, also on Monday, July 4.
6. Cool off at the big sprinkler area in Clove Lakes Park after enjoying its FREE summer sports clinics for kids.
7. Arrive at Clove Lakes Park on Thursday, July 7 to enjoy The Metropolitan Opera Summer Recital for FREE.
RELATED: 50 Things to Do with Kids on Staten Island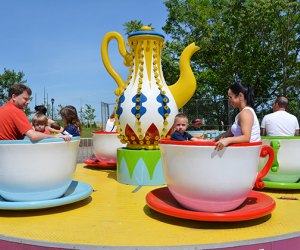 Fantasy Shore offers plenty of rides for kids of all ages. Photo courtesy of the park.

8. Spend summer days at Fantasy Shore in Midland Beach—Staten Island's first amusement park.
9. Check out the local Rock-a-Silly Band Concert at Historic Richmond Town on July 7.
10. Strap on your skates to spin around one of the few roller rinks left in NYC, RollerJam USA.
11. Get soaked at Sprinklerfest on Friday, July 15.
12. Hit up Staten Island Pride Fest on Saturday, July 16. The fun-filled day features live music, craft vendors, artists, drag performers, and more.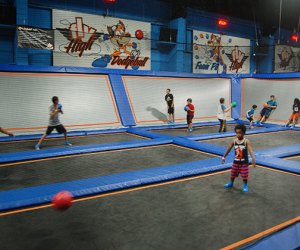 Burn off energy at the indoor Fly High trampoline park. Photo by the author.

13. Fly higher and higher at NYC's first indoor trampoline park.
14. Head Back to the Beach Saturday, July 16-Sunday, July 17, for a weekend full of live music, games, food, rides, and fireworks.
15. Explore Staten Island Museum's Snug Harbor location.
16. Test your cooking skills (or learn new ones) at Kidz Cook every Friday at the Staten Island Children's Museum.
17. Kayak Staten Island—for FREE.
RELATED: Exploring Staten Island's Greenbelt with Kids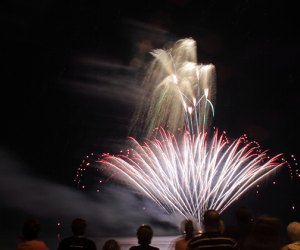 Catch a fireworks display weekly at South Beach. Photo by Jeff Sutain via Flickr.

18. Enjoy weekly fireworks at South Beach every Wednesday.
19. Skate over to 5050 in Stapleton, NYC's only indoor skate park.
20. Raining outside? Get to Boom Kidz for a romp in the indoor playground.
21. Older kids can find clues to solve a mystery at Staten Island's new Amazing Escape Room.
22. All ages will enjoy cheering on the Staten Island Yankees.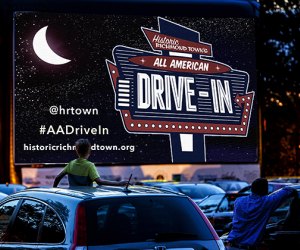 NYC's only drive-in movie theater sets up on Staten Island again this summer. Photo courtesy of the venue.

23. Indulge in nostalgia at the 6th annual All American Drive-In, Monday, August 8-Saturday, August 13.
24. Build, make and create at Makerspace's drop-in workshops, Friday Funday.
25. Don't forget to visit Fort Wadsworth, the oldest military site in the United States but also a picturesque spot to explore, with sweeping views of the harbor and NYC bridges.
26. Catch a FREE outdoor showing of the G-rated An American Tail: Fievel Goes West in a St. George park August 23.
27. Ride the Staten Island Ferry (it's FREE and No. 70 on our 100 Things to Do in NYC with Kids list).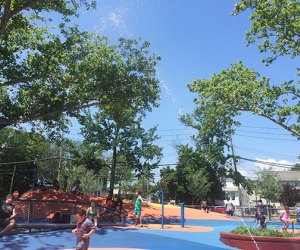 The overhauled Schmul Park in Freshkills Park is great for younger kids, including toddlers. Photo by the author.

28. Explore Staten Island's amazing destination parks and playgrounds, including the nautical-themed Seaside Wildlife Nature Park, Miller Field, the revamped Schmul Park, Willowbrook Park, and more.
29. Try Tibetan crafts and family activities at the Jacques Marchais Museum of Tibetan Art.
30. Celebrate Labor Day weekend at the Richmond County Fair, Saturday, September 3-Monday, September 5.
Top image: S.I. Ferry. Photo by Alexander Baxevanis via Flickr.