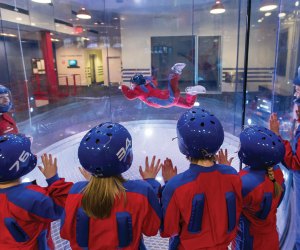 10 Teen Philly Activities To Make Them Like You for More Than a Minute
When it comes to entertaining a Philly tween or teen, it can be challenging to find activities that aren't too babyish and have the appropriate amount of cool. Philly parents must dive deep into their former adolescent-selves to be reminded of what was cool when they were a tween or teen. Thankfully, hanging out at the mall or going to the movies aren't your only options! We have rounded up some ideas for those struggling on ways to connect with these tween/teen creatures... other than by text and emoji.
1. Catch a professional ball game.
Philly kids love their teams just as much as Philly parents. Take your tween or teen to a see the Philadelphia Eagles at the Linc, 76ers at the Wells Fargo Center, or Phillies at Citizens Bank Park. Lax fan? Check out the Philadelphia Wings. Soccer fan? See the Philadelphia Union at Talen Energy Stadium in Chester. Or check out the Philadelphia Phoenix, the professional American Ultimate Disc team who plays at Garthwaite Stadium in Conshohocken.
2. Soar the sky.
Experience the sensation of flying at iFly in King of Prussia. Instructors provide a training session just before participants jump into their flight suit, put on their helmet, and adjust their goggles. When it is time to fly, instructors take participants to the wind chamber as they soar. Other options include virtual reality experiences such as Fly with Dragons and Base Jump the Alps.
3. Explore a new museum.
While some kids may find museums boring, Philly has some pretty unique ones to visit. Tweens and teens learn about medical history and the human body at the Mütter Museum of the College of Physicians of Philadelphia, participate in a scavenger hunt at Eastern State Penitentiary, or discover all there is to know about pizza culture at Pizza Brain.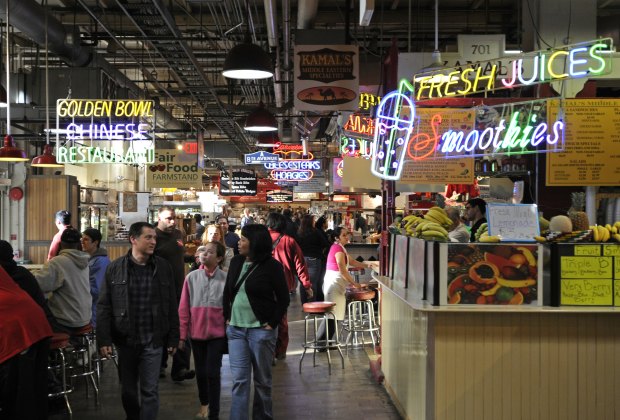 Photo courtesy of Reading Terminal Market
4. Eat food.
Any kid going through puberty eats constantly making it nearly impossible for parents to keep the pantry stocked. Instead, take them for a smorgasbord of options at Reading Terminal Market. Choices include cheese steaks, burgers, sandwiches, donuts, pizza, cookies, and juice bars. When warmer weather arrives, plan out an ice cream shop tour using our Ultimate Guide to Ice Cream Shops in Philly and the 'Burbs and see how many spots you can visit.
5. Find your wand.
Those who are fans of Harry Potter can get caught up in the magical world by participating in a themed scavenger hunt at Philadelphia Museum of Art by Watson Adventures, listening to the music from the Harry Potter movies performed by The Philadelphia Orchestra, or watching a quidditch tournament in Chestnut Hill.
6. Battle paintball style.
Put down the iPhone and suit up for some outdoor fun at a local paintball field. This more sophisticated version of hide and seek is sure to make tweens and teens belly laugh as parents reminisce about their younger years playing their traditional childhood version while ducking for cover.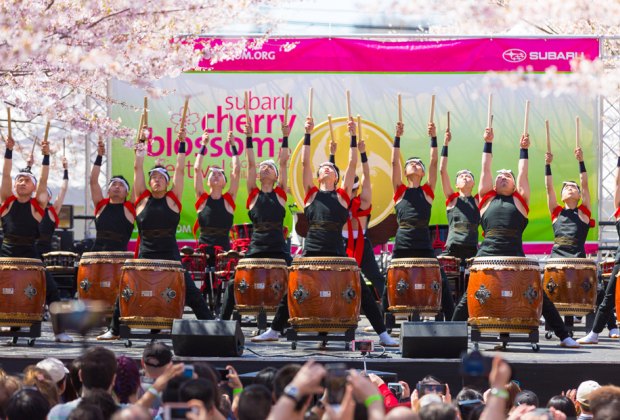 Photo by Basel-Almisshal courtesy of Shofuso Japanese House and Garden
7. Learn about a different culture.
There are plenty of ways to expose tweens and teens to different cultures in Philadelphia. The Subaru Cherry Blossom Festival offers guests the chance to discover Japanese traditions while Penn's Landing hosts its PECO Multicultural Series featuring Caribbean, Indian, and Brazilian events.
8. Pretend you are a superhero.
Even big kids dream about having superpowers. (After all, who wouldn't like to snap their fingers and have all the clothes picked up from the bedroom floor?) So, it seems fitting to take tweens and teens to Franklin Institute for its current exhibit, Marvel: Universe of Super Heroes. Kids can expect to see costumes, props, and vintage comics on display from April 12- September 2, 2019.
9. Gaze at the stars.
Anytime kids visit a college campus, they are bound to feel grown up. Why not visit West Chester University for its Public Planetarium Show? Every month a new theme is featured but be sure to get tickets in advance as shows can sell out quickly.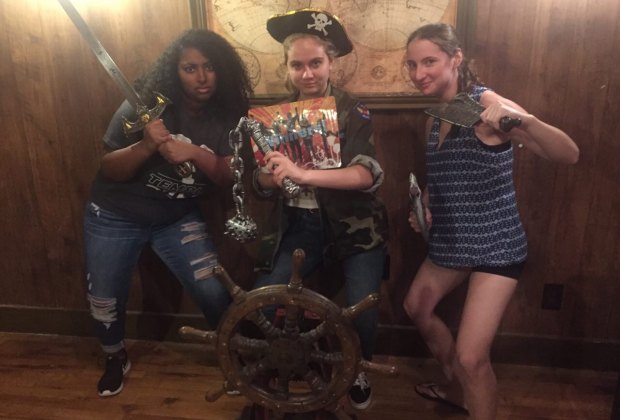 Photo courtesy of Philadelphia Escape Room
10. Use your skills in an escape room.
Some escape rooms are make you laugh while others creep you out. But, all of them are all fun especially when you bring along a group. Venues offer different themes with different levels of difficulty. When booking, be sure to clarify the age of your group to reserve the appropriate type of experience.