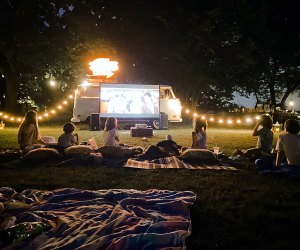 Private Family Experiences, Tours, and Charters for Socially Distant Fun Near NYC
Five months into the coronavirus shutdown, area families are getting antsy and in need of entertainment. Though New York's numbers are looking good, the need for social distancing remains. Luckily, we're surrounded by creative operators offering private family experiences and tours that make social distancing while enjoying an out of this world excursion possible. Best of all, some of these splurge-worthy private family experiences even come to you.
Once you've had your fair share of fun at our beautiful area swimming lakes, taken a day trip or two, or even booked one of these local family-friendly camping sites, consider spicing up these last weeks of summer with a pick from our list of private family experiences.
Whether you're action-oriented and want to ride in a helicopter or are happy to have a family rendezvous with ponies, we've rounded up a variety of options. What's more, this destination-worthy list includes providers based in New York City, Long Island, Westchester County, and the Hudson Valley. Read on for a dozen options and get ready to book an unforgettable experience for your nearest and dearest.
Book a private walking tour of Manhattan and lace up your shoes for an adventure customized to your family's ages and interests. Though the website indicates tours last 3 hours, shorter experiences can be arranged for limited attention spans. Streetwise guides love the challenge of coming up with an off-the-beaten-path look at the five boroughs. Raising a Disney fan? He or she might enjoy a tour of buildings seen in the Disney Channel's shows. Families might even opt to pause for some playground fun along the way. No matter your interests, there are a lot of ways to slice and dice the Big Apple.
RELATED: Petting Zoos Near NYC Where Kids Can See Farm Animals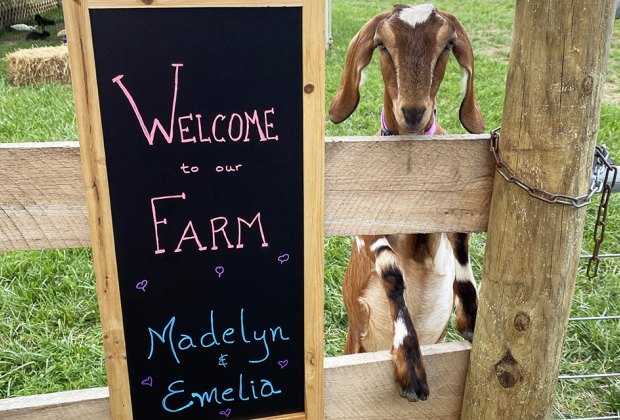 Enjoy private access to the animals at Pied Piper Pony Rides & Petting Zoo. Photo courtesy of the company
Although Pied Piper usually travels to clients with its menagerie, in 2020 it's inviting visitors to its farm in Patterson for private family encounters. One-hour visits allow time in the petting zoo and plenty of pony rides. A dedicated host teaches kids about the animals, helps visitors groom them, and, of course, takes family pictures for prosperity's sake. Children can roam a pen with small animals like bunnies, chickens, and ducks. In the fall, pick pumpkins and make a scarecrow. Call the venue for pricing. Open Wednesdays through Sundays by appointment.
Combine your excursion with a visit to the nearby Walkway Over the Hudson, or check out the small-town living in Beacon and Cold Spring.
While pop-up drive-in movie theaters have become a mainstay during summer 2020, tickets to these screenings are hard to come by. Enter The VW Picture Bus. Pre-COVID, it was a rentable photo booth. Now, it offers drive-in movie nights in your backyard or another locale. Beyond a screen and projector, the souped-up setting features the kitsch of a 1972 VW bus plus additional décor—like teepees, balloon bouquets, and more. The sound system and projector are professional-grade.
The solar-powered tour boat, Solaris, is available for private charters on select days throughout the season. To protect cruisers and its crew, the helm is separated from the rest of the vessel and masks are worn. Pricing for private charters starts at $300 for the first hour and is $250 for subsequent hours. A $200 deposit is required. Guests are welcome to bring food and beverages.
Part aviation history, part joy ride, the Old Rhinebeck Aerodrome offers private jaunts on its historic fleet of aircraft. The 15-minute flights run $100 per person. While there, explore the impressive Aerodrome Museum (indoor structures with one end open), and view the collection of World War I and World War II aircraft and related artifacts. You might opt for a private family tour of the exhibits. Make a day of it with a visit to downtown Rhinebeck.
RELATED: Splurge GoList: 10 Worth-the-Money Experiences for NYC Kids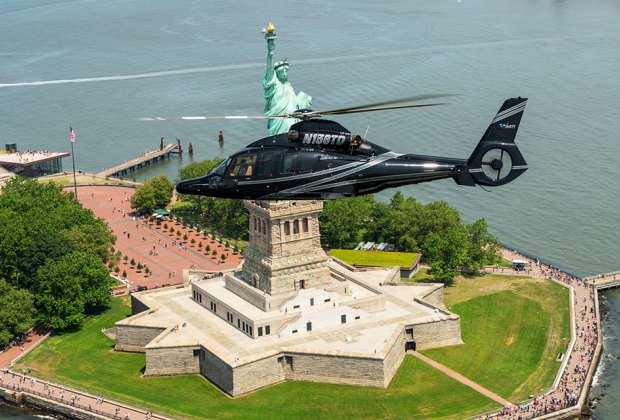 Get an amazing view of Lady Liberty from on high during a HeliNY tour. Photo courtesy of HeliNY Sightseeing
For a whole new perspective, take an aerial tour of Manhattan and get a bird's-eye view of the Empire State Building, Statue of Liberty, Central Park, and other top attractions. Unlike the pace of snarled traffic, an aerial tour lets you see the entire city in minutes. Three tour lengths are available. Spot the city's most popular tourist attractions during the basic tour, the New Yorker, which includes a 12-15-minute excursion, and is currently on sale for $160 per person. Flights depart from the Downtown Manhattan Heliport. COVID-19-related safety measures are in place.
Looking to hit the nature trails but not so keen on the crowds? The Sheldrake Environmental Center can custom design a private, STEM-filled nature program for your family. Choose your topic and program length. Need a break from the kids? A drop-off option is also available.
Step back in time with a visit to this 15-acre family farm that dates to the 18th century. Visitors can interact with goats, sheep, roosters, hens, chicks, small pigs, and more. Small, private, family tours and hayrides are available by reservation.
Young anglers can take to the water on a private fishing vessel during a customized experience (worms included). A half-day adventure runs about $550 for 6-8 people, depending on the boat.
RELATED: Best Boat Rides on Long Island for Families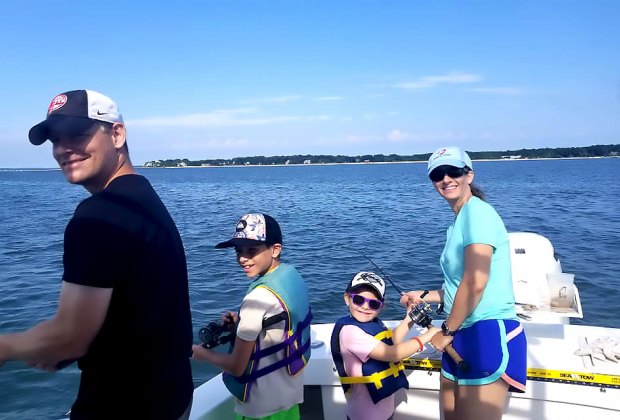 Take a scenic tour or a customized excursion at Fish North Fork. Photo courtesy of the company
Captain Mark Melnick takes you and your family for a 3-hour private tour around Shelter Island aboard the Emily Rose. You can also plan your own customized, kid-friendly family excursion. For 2020, a maximum of six people are allowed on the boat, and masks must be worn. Reservations are required.
Unite your neighbors by arranging a visit from the Cookie Dough Cart. Choose two flavors (chocolate chip, sugar cookie, brownie batter, cookies & cream, brookie, or snickerdoodle) and three toppings (sprinkles, chocolate chips, Oreos, marshmallows, chocolate sauce, Fruity Pebbles, graham crackers, or Munchie Dust) and the cart comes well-stocked with an employee ready to scoop the sweet treats. Pricing for sites within Westchester County is $195 for 90-minute use of the cart and scooping, plus $5 per serving based on a minimum of 50 orders. There's an added charge for locations outside of Westchester.
If ice cream is more your style, arrange a visit from the Bona Bona Ice Cream truck and treat your local gang to homemade ice cream and toppings. Bona Bona's torched Italian meringue is its trademark, but you can't go wrong with its milkshakes either! You'll pay a truck fee, plus a cost per serving, which varies depending on your options.