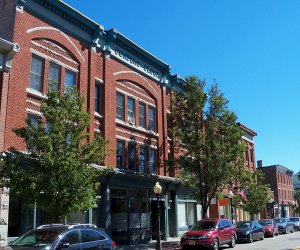 Hudson Valley Day Trip: 40 Things to Do with Kids in Beacon
At just about an hour from downtown White Plains, Beacon makes for a superb family-friendly New York day trip. This Dutchess County city features an artsy, bustling downtown—mostly centered along Main Street—that's home to lots of different shops and restaurants. There's something for kids of a variety of ages to do, and it's also close to other exploration-worthy towns like Cold Spring.
We've rounded up fun things to do when you visit whether you head up in the summer, winter, or sometime in between. Looking for even more day trip ideas? Check out our Summer Fun Guide or sign up for our newsletter to stay in-the-know.
1. Take in the art at Dia:Beacon, which runs tours on the weekends and offers free admission to kids under 12.
2. Check out the galleries along Main Street, like the Beacon Artist Union, especially if your tweens or teens are into art.
3. Try one of the events at the Howland Library, particularly if you're visiting mid-week with little ones.
4. Or skip the pick-your-own and check out the Strawberry Festival at Pete & Toshi Seeger Riverfront Park.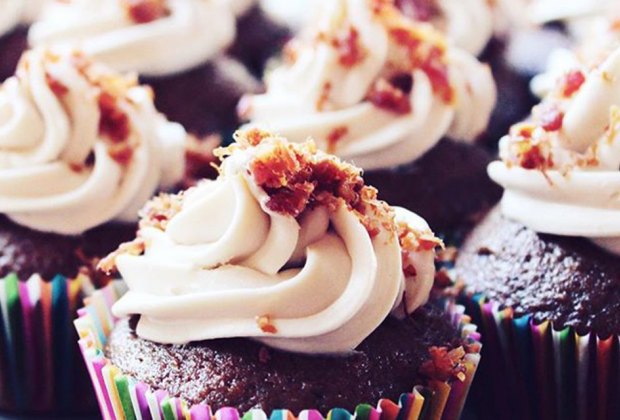 Your sweet tooth will be satisfied at K104.7's annual Cupcake Festival. Photo courtesy of the event
5. Taste the cupcakes (some 20,000 of them!) at the annual K104.7 Cupcake Festival—held this year on May 5—down Main Street
6. Pop into Binnacle Books, a cute bookstore with both new and used books.

The lovely backyard at Homespun Foods is a great place to stop and refuel while exploring Beacon. Photo courtesy of the restaurant
7. Have lunch at one of the many restaurants down Main Street. Homespun Foods has high-chairs (that are covered in fun colors and paint splashes), a kids' menu, with choices like PB&J with all-natural PB, and a pretty patio in the back.
8. Satisfy your kids' (or yours!) sweet tooth at Glazed Over Donuts, where you customize the glaze (like caramel or Nutella), topping (like Oreo crumb or bacon), and drizzle (like strawberry or honey).
9. Another to try: Beacon Falls Café, which doesn't have a specific kids' menu, but has kid-will-eat-it fare like burgers, quesadillas, and, for Sunday brunch, pancakes and French toast.
10. Still not sure? Stroll down Main Street for all sorts of different food options—from the Yankee Clipper Diner to sweet and savory crepes at Royal Crepes.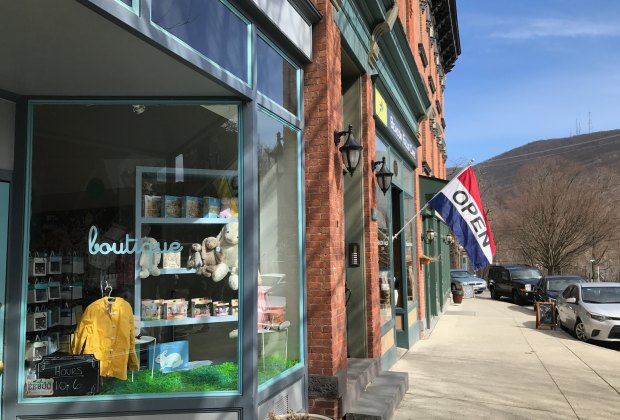 Cute shops, like Echo Boutique & Toy Store line Main Street
11. Find your kids next favorite toy or book or art supply at the Echo Boutique & Toy Store.
12. Have your four-legged family member with you? Stop by the Beacon Dog Park.
13. For more outdoor fun, head to Madam Brett Park, which has a boardwalk, trails, and more.
14. Stock up on local produce, bread, eggs, and more at the weekly Beacon Farmers Market, held on Sundays.
15. Rent a paddleboard or kayak and get out on the Hudson from Scenic Hudson's Long Dock Park.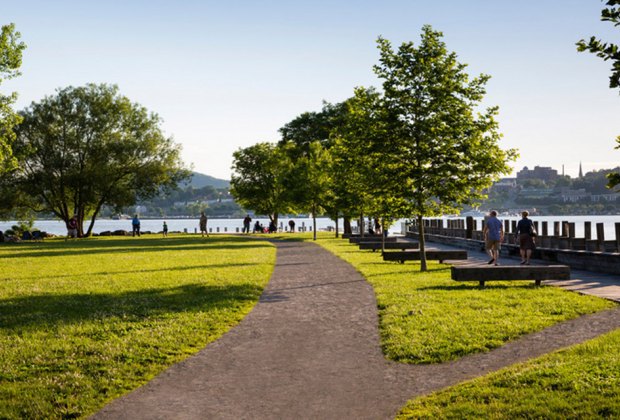 Rent a kayak or paddleboard and take in the amazing views at Long Dock Park. Photo courtesy of ScenicHudson.org
16. Not into water sports? Long Dock Park also has access to the Klara Sauer Trail, which runs along the water.

Get a chocolate fix at the Chocolate Studio. Photo courtesy of The Chocolate Studio
17. Stop for a chocolate fix at The Chocolate Studio, which includes flavors like Peanut Butter Pretzel and Way Out Walnut.
18. Make a point to visit on the second Saturday of the month for the Second Saturday Beacon event, where the whole family can check out the art, music, and more.
19. See what vintage or antique finds you can snag at the Beacon Flea Market, which runs weekly from April to November.
20. Rent bikes from Peoples Bicycle—you'll get a helmet too, so no need to bring one from home.
21. Hike the nearby Lost Pond at Manitoga Preserve, about 20 minutes from Main Street near Garrison.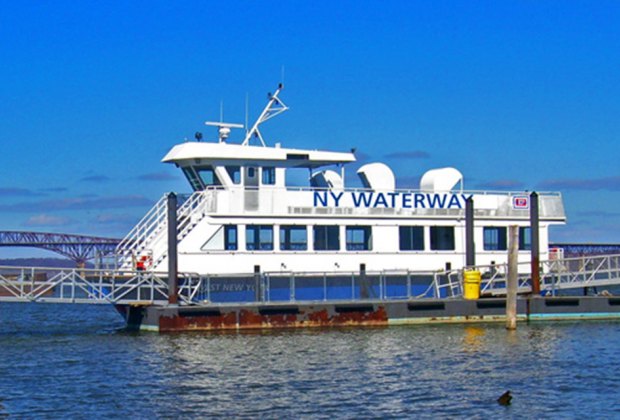 Take in the scenic ferry Ride from Beacon to Newburgh. Photo by Daniel Case for Wikimedia Commons
22. Kids into boats? Take a ferry ride from Beacon to Newburgh.
23. Pick strawberries at a nearby farm, like Fishkill Farms in Hopewell Junction or Lawrence Farm Orchards in Newburgh.
24. Visit one of those same farms—or others in Dutchess County—for apples during the fall, too.
25. Cool down in the summer with one of the paletas or other ice cream treat at Zora Dora's Micro Batch Ice Cream and Paletas, open seasonally.
26. Need something gluten-free, instead? Try one of the gluten-free treats, like cookies and cakes, at Ella's Bellas Bakery. They have vegan choices, too.
27. Little ballerinas and dancers of all kinds will love checking out the dance clothes and accessories at The Dance Bag.
28. Visit the Wee Play Tot Park at Memorial Park, a large playground with lots of different equipment and toys for the preschool-and-under-set.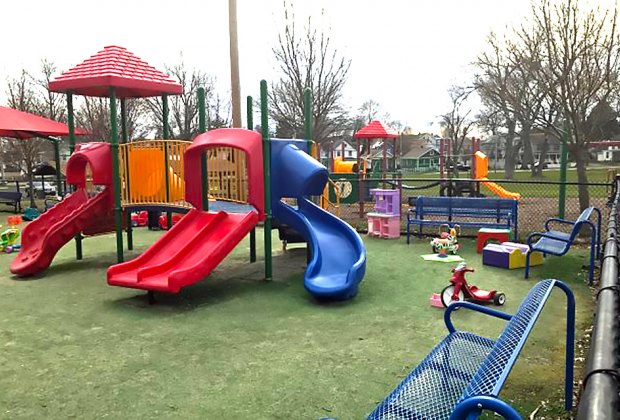 Let the kids run free at The Wee Tot Park playground.
29. Or check out one of the other Wee Play parks, from the Wee Play Community Project, a local volunteer group that helps make and maintain parks in the city.
30. Before heading to downtown Beacon, visit Boscobel House and Gardens in nearby Garrison, which runs a Bring the Kids! Second Saturday event.
31. Stay the night in a local hotel, like The Beacon Hotel or the Roundhouse.
32. See what's on at the Howland Cultural Center, which presents various art and music shows and exhibits.
33. Check out the calendar at Eat. Paint. Love., which will run painting sessions for kids and adults to take together.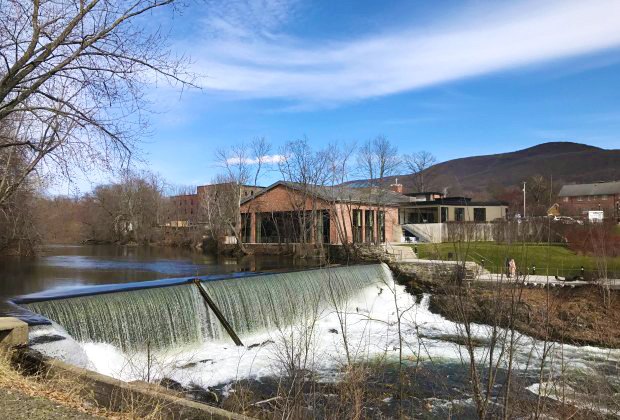 Near the Roundhouse hotel is this small waterfall.
34. Take in the cool waterfall behind the Roundhouse. (If you're seeing it from Main Street, be wary of the train tracks nearby.)
35. If you're heading up around the holidays, keep an eye out for the weekend-long Work:Shop Winters Market, which feature locally made wares.
36. Stop into Reservoir, where there's a kid-size tent set up in the front of the store with blocks inside for kids to play while you check out the clothes, home accessories and more.
37. Little history buffs can check out the Mount Gulian Historic Site, where you can go on a tour of the historic house. They also run events, like a Children's Spring Tea.
38. New moms will love checking out the offerings at Waddle 'n Swaddle on Main Street, which carries eco-friendly products, cloth diapers, maternity clothes, and more.
39. Support local farmers and check out Rootstock, an outdoor music festival at the Red Barn at Scenic Hudson's Long Dock Park.
40. Swim in the River Pool at Beacon, which is open during the summer and you'll find at Pete & Toshi Seeger Riverfront Park.
Top photo of Beacon, NY by Alexius Horatius. Photos taken by the author unless otherwise noted