25 Family-Friendly Things To Do in Cold Spring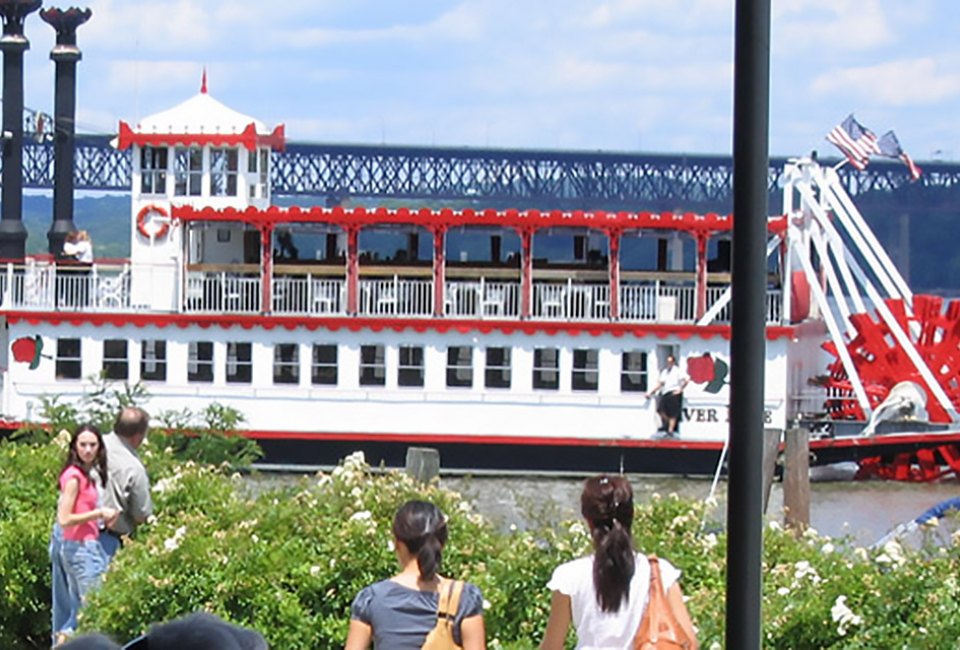 1/14/22
- By
Amy Growney
Offering a day out for the family that is sure to wear them out tastefully, Cold Spring lends a view of the Hudson, a Main Street full of shops and eateries, and plenty of history. The collection of shops on Main Street are some of the best, most eclectic little stores to visit in the Hudson Valley, each standing alone and offering something unique from the one next door.
This charming town is surrounded by farms, nature trails, and adventures on the water. In short, it's one of our favorite Hudson Valley destinations.
Read on for 25 family-friendly things to do in this local haunt, and find more things to do nearby in our Guide to the Hudson Valley.
Subscribe to our newsletters to get stories like this delivered directly to your inbox.



Butterfield Library has an impressive kids' section. Photo by the author
1. Stop at the Library
Butterfield Library has a quaint kids' corner downstairs with an impressive little selection of books. Bonus: a dollhouse and boxes full of beautiful hand puppets.
Full of all the things you didn't know you wanted, with a kids section toward the back, this shop is fun for the whole family.
Browse through this, one of many antique shops on the street, and view some timeless collected pieces.
RELATED: 100 Things to Do With Kids in New York State

The stores along Main Street will delight young and old. Photo by the author
With games you know and ones you've never seen, puzzles, and toys a plenty, this is likely to make any kid's favorites list.
5. Penny Candy and More
Bozerinos on Main Street boasts a floor-to-ceiling wall of penny candy and serves ice cream year-round.
6. Bring a Book Home
Split Rock Books, the charming community bookstore, has a great collection of books in stock. Order before you go for a title to pick up.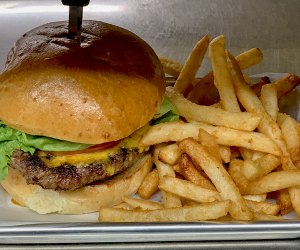 In the mood for comfort food? Try Cold Spring Depot. Photo courtesy of the restaurant
7. Grab a Bite
There is a variety of restaurants and cafes on Main Street from which to choose. A few noteworthy and kid-friendly eateries: Bouchon, Rincon Argentino, and Cold Spring Depot.
8. Art Galleries
Check out Buster Levi Gallery to take in some local artisan works, or make reservations for Magazzino Italian Art (only ages 12 and older allowed at this one)
Call on this shop to browse some luxurious face and body products hand made in small batches. Make an appointment for a facial while you're there.
RELATED: The Best Local Ice Cream Shops in Westchester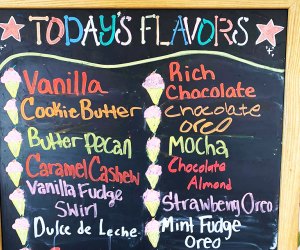 Enjoy a delicious cone from Moo Moo's Creamery. Photo courtesy of the creamery
Open seasonally, this local handmade creamery is always worth the wait in line. Order a classic or try one of its one-of-a-kind inventive flavors made on-site daily.
11. Tunnel Echos
What kid (or adult) doesn't love to test out their "echo" in a tunnel? Check out the tunnel at the end of the hill on Main Street. It leads to the very large brick dock that looks out to the Hudson River for miles in three directions. Enjoy benches to sit on, a cannon to play imaginary battles with, and plenty of running room for the kids.
12. Spend the Night
As if Cold Spring's Main Street wasn't quaint enough, you can choose one of the local Inns, The Pig Hill Inn or The Hudson House, and stay for longer than just the day.
Set on more than 200 acres, this farm produces organic produce and livestock for sale in its store or through CSA. See its calendar for public events.
RELATED: Our Guide to Parks and Playgrounds in Westchester

Hop on the old-fashioned trolley for a spin around town.
This is a fine way to see the town via old-fashioned transport. Operating on a flag system, this has potential to be a longer ride than you planned. The trolley runs Memorial Day Weekend to Veterans Day in 2022.
15. Play or Relax at The Park
Cold Spring's Tiny Tots Park is indeed a "tiny" park, but it's a great cardio break for the smaller members of your crew (recommended for kids 6 and younger). It's all fenced in, so you can safely take a break, too.
A short ride from Main Street (about eight minutes in the car), this stop is worth it. The gardens have limited hours during the offseason, so be sure to check before you plan your day trip.
RELATED: Kid-Friendly Winter Hikes in Westchester and the Hudson Valley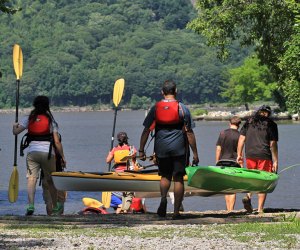 There are plenty of opportunities to kayak by the water.
17. Canoes and Kayaks
Hudson River Expeditions is a great place for rentals or tours if you have water lovers and older adventurers. It is open Memorial Day through October-ish. Check out its waterfall and July Fourth fireworks tours.
For the Audubon enthusiast in your crew. Visit the center, walk the trails, and paddle through the marshland on canoe.
19. Nearby Trails
AllTrails sets up a nice list here of kid-friendly trails and rates their difficulty and distance for your planning convenience.
RELATED: Exploring Teatown Lake Reservation With Kids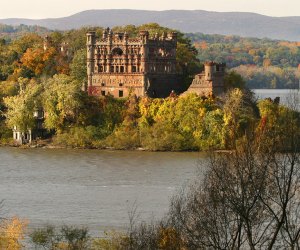 Take a boat or kayak ride to historic Bannerman Castle.
Rich in history and lore, a boat ride to Bannermans Castle is a special to-do.
Once a loading dock, the year-round park is a beautiful place to take in the sights.
Look around this "outdoor museum." The Preserve is full of local history.
A summer movie by the river is an unforgettable experience. Films are always FREE.
Take in nature with each breath as you attend a yoga class by the river at Dockside Park.
Ideal for the 8-13-year-old in your family that has interest and respect for the firefighting profession. Check out the one-week summer academy.
RELATED: Great Things to Do in Bear Mountain State Park With Kids

Enjoy three-directional views of the Hudson River.
Know Before You Go to Cold Spring Harbor, New York
Shops come and go. So if there's a particular one you want to visit, check to make sure it still there and open on the day you plan to go.
When walking Main Street, be aware there are no public restrooms in the shops. Public restrooms are available toward the end / bottom of the street.
There is free parking all along Main Street and off the side streets.
Be sure to check websites and call ahead to be sure your day out and about in Cold Spring is everything you expect of it.
Unless noted, photo courtesy of Cold Spring
Click Here to Sign Up!
i