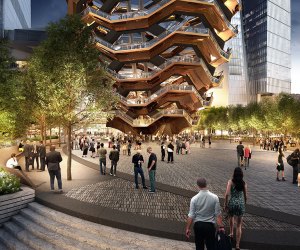 10 Most Exciting Kid-Friendly Openings Coming to NYC in 2019
If there's one constant in New York City, it's change. The dawning of a new year has us looking at our calendars and into our crystal balls, anticipating all the fun that's still to come for NYC kids. We opened 2019 with some welcome family-friendly news, but that's not the biggest change in store for city families this year. Read on for 10 new places to play, museums to explore, shows to catch, and goodies to eat. If that's not enough kid-friendly fun for you, make sure you've visited our favorite spots that opened last year, too!
Museums and Exhibitions

Many of Frida Kahlo's recently discovered personal possessions will be on display at the Brooklyn Museum.
Frida Kahlo at the Brooklyn Museum — Prospect Heights, Brooklyn
Runs from February 8-May 12
Appearances Can Be Deceiving is the largest exhibition devoted to Kahlo's work in the U.S. in the past decade. In addition to selected works from the Brooklyn Museum's collection, many of Kahlo's personal possessions will be on display—including clothing, jewelry, and even prosthetics—that were only discovered in 2004 in Kahlo's home, La Casa Azul. These artifacts shed light on Kahlo's careful crafting of her own persona. We recommend purchasing timed tickets in advance. Of particular interest is the family-friendly programming accompanying the exhibition, which includes both paid and FREE workshops and reasonably priced stroller tours.
RELATED: NYC's Must-See Museums and Exhibits for Families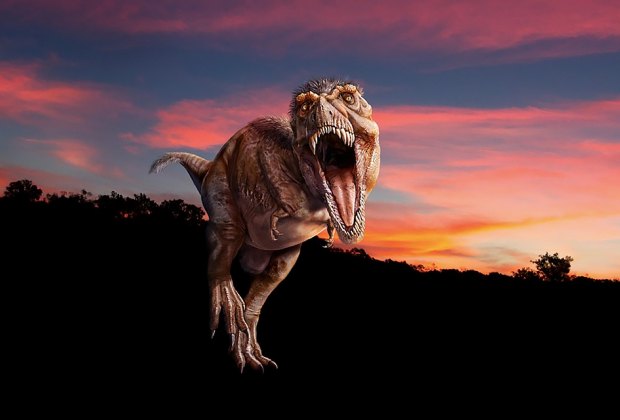 T. Rex: The Ultimate Predator opens at the American Museum of Natural History this spring. Illustration by Zhao Chuang courtesy of Xian Yiniao Age Culture Media Co.

T. rex: The Ultimate Predator at the American Museum of Natural History — Upper West Side
Opens March 11
See the Tyrannosaurus Rex in a whole new way at this interactive AMNH exhibit dedicated to the dino everyone loves to fear. There will be tons of fossils and casts, plus life-sized models. Perhaps most impressive: an interactive VR experience, which lets you help build a T. rex skeleton and then watch it come to life in Cretaceous-era Montana. Timed entry tickets are required.

The brand new Statue of Liberty Museum will debut in late spring. Courtesy of FXCollaborative
Statue of Liberty Museum — Liberty Island
Anticipated opening: May 2019
Increased security measures on Liberty Island following the 9/11 attacks have limited access to Lady Liberty's pedestal and existing museum, requiring a special ticket and extra security screening. Parks staff estimates that now more than 80 percent of visitors miss out on the exhibits and sights beyond the ticketed barrier. In order to provide more visitors with a rewarding experience on Liberty Island, the brand new Statue of Liberty Museum will debut in late spring, bringing with it a trio of galleries where visitors can watch a video documenting Lady Liberty's history, get a glimpse into her construction in Frédéric Auguste Bartholdi's studio, and reflect upon their experience on the isle in the shadow of her original torch, on display for all to see, no special tickets required.
Jackie Robinson Museum — Hudson Square
Anticipated opening: Late 2019
This brand new museum celebrates the legacy of Jackie Robinson, educating visitors not only on his role as a groundbreaking athlete, but also as an advocate for civil rights and his lesser-known but no less important roles as a scholar and father. Artifacts celebrating Robinson's baseball career will be on display in the 18,500 square-foot space, which also houses a classroom for educational programming. Organizers hope the museum will attract a diverse audience from historians to baseball fans and beyond, and inspire visitors to be agents of change themselves. Can't wait for the opening? Whet your palate with the upcoming Museum of the City of New York exhibition dedicated to the athlete. Entitled In the Dugout with Jackie Robinson, the photographic exhibit is co-sponsored by the Jackie Robinson Foundation, which is also behind the new museum.
Places to Romp and Play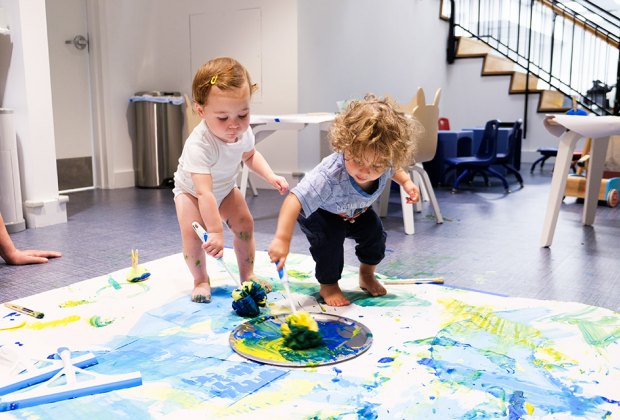 Get messy in 2019 at Union Square Play.
Union Square Play — Union Square
Opens January 12
Though this spot has been in soft-launch phase since last fall, the big day is finally here. Union Square Play hosts its grand opening this week. A new playspace is always cause for celebration and we're particularly excited to be welcoming one into Manhattan, which hasn't seen a lot of new openings lately. Union Square Play offers both classes and open play sessions, and a forgiving booking policy lets you cancel as late as an hour before your session sans penalty. Parents of toddlers know how valuable that flexibility can be!
RELATED: The Best Indoor Playspaces in New York City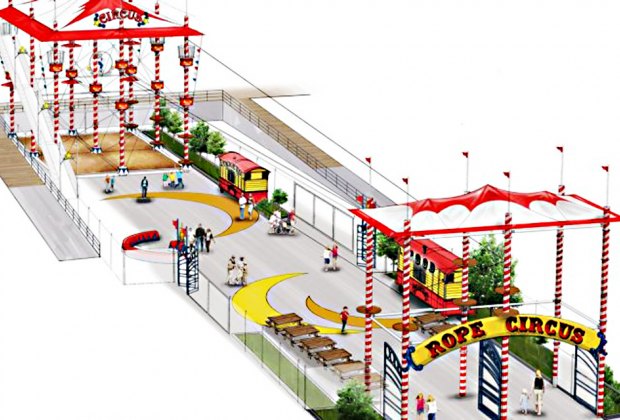 The new adventure area at Luna Park with zip lines and a rope course will debut 2019! Rendering courtesy of Luna Park
Rope Circus at Luna Park — Coney Island, Brooklyn
Anticipated opening: Summer 2019
Luna Park is expanding, bringing with it a whole new adventure section called the Rope Circus. Located on a vacant lot near the Thunderbolt, this new area brings both a ropes course and zip line to the area. Guests can choose a route based on their age and comfort level. With heights ranging from just 20 inches for wee ones, to 33 feet for adults, there's free-flying fun for all ages. Also on the horizon: A new log flume ride for 2020 and an open-air food market; date TBD.
Public Spaces
Shirley Chisholm State Park — Jamaica Bay, Brooklyn
Anticipated opening: Summer 2019
The former Fountain Avenue Landfill gets new life as a glorious state park named for Shirley Chisholm, the first African-American congresswoman and first woman to run for president. 407-acre park replaces what was once an unsightly eyesore with 10 miles of trails for hiking and biking, and also opens the waterfront for kayaking. There are places to picnic, and plans for pop-up environmental education are in the works. This opening is but the first phase in the park, and planning meetings will be held in the fall for the next phase.
Hudson Yards — Hell's Kitchen
Various opening dates
The far side of Midtown West has been rapidly changing, and 2019 will bring some huge new additions to this gigantic redevelopment project, the largest in New York City since the construction of Rockefeller Center. Before 2019 closes, 30 Hudson Yards opens, bringing with it the highest outdoor observation deck in the Western Hemisphere. Debuting in the spring will be The Shed, a haven for multi-disciplinary arts with a moveable roof that allows the space to transform into different configurations to support each artist's vision. An on-site creative lab houses early-career artists-in-residence, too. Another spring debut is The Vessel, the strange, skeleton-esque steel structure rising in the Public Square. Featuring 154 flights of stairs, 2,500 steps, and 80 landings, this piece, designed by British architect Thomas Heatherwick, is meant to inspire the public to engage with the park in a whole new way, offering varying points of view to take in the Hudson River, The High Line, and beyond.
Fun Eats
Ample Hills Creamery Expansion — Brooklyn
Anticipated opening: Summer
Ample Hills Creamery had a pretty epic 2018, but it's not slowing down anytime soon. The upstart scoop shop has had a presence in Brooklyn Bridge Park for years, but its footprint is about to get So. Much. Bigger. as it takes over the former Brooklyn Ice Cream Factory Spot. Also on the horizon: Another scoop shop next door to the newly opened Nitehawk Cinema in Park Slope. Brooklyn Ice Cream Factory, meanwhile, is searching for a new home and trying to keep things from turning frosty.
Kids' Shows

The immersive and adventurous Pip's Island is back with new technology to keep kids in action for the whole experience.
Pip's Island — Times Square
Opens March 9
We were big fans of this immersive theatrical experience when it debuted in 2016, so we're especially thrilled to hear of its return, complete with a custom built space all its own. Young theatergoers can tag along with Pip, his friends Finn and Pebble, and their assistant explorers (aka parents and caregivers) on this adventure to save Pip's Island from the evil Joules Volter. The new set includes state-of-the-art technology to drive the storyline. Don't expect to kick back and enjoy the show here, though: There are no seats. You're part of the show, following the action from room to room.
Unless noted, photos courtesy of the venues