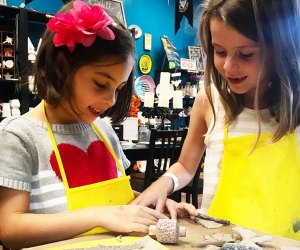 Affordable Summer Camps for Westchester Kids
There are tons of fun summer camp options in our area, from traditional camps to STEM programs. If you're looking for budget-friendly options that won't break the bank, we've rounded up a slew of affordable day camps in Westchester.
For this list, that means a camp that's $350 and under a week. Many of the camps featured offer half-day sessions as well as early-bird or sibling discounts. Plus, there are often options for financial aid and/or scholarships—and even if you don't see the information listed, you can always ask to see if it's a possibility.
Note: The impact of the COVID-19 shutdown may have bearing on summer camps. This guide is intended as a resource to help families plan for the best circumstances.
For even more options, check out our Summer Camps Guide for Westchester Kids, or search our Camp Directory. And be sure to sign up for our free newsletters to find even more fun things to do this summer!
Note that summer camp information for the 2020 season is changing daily. Please click the links to the individual camps below to see which ones are offering programs this year.
New Rochelle
There are a slew of sports camps available at A-Game Sports­, from flag football to field hockey. While number of weeks and price varies per sport, the multi-sport camp is five weeks long—and the earlier you sign up the cheaper it is, with $325 per week being the most it'll cost you. At the camp, which runs from 9am to 3pm from July 13 to August 28, kids between the ages of 6 and 12 will try their hand at a variety of sports. The preschool set also has a multi-sport option, with a max cost of $325 per week.
Various locations
At just $75 per four-day session, this Westchester County Parks–run camp is great for budding golfers—and a super affordable option for their parents. The camp day is two hours long, taught by a PGA professional, and, depending on the week, is available at a different course throughout Westchester, including in Yonkers, Ossining, Yorktown Heights, White Plains, and Scarsdale, for kids between the ages of 10 and 17.
RELATED: Summer Camps in Westchester and the Hudson Valley with Transportation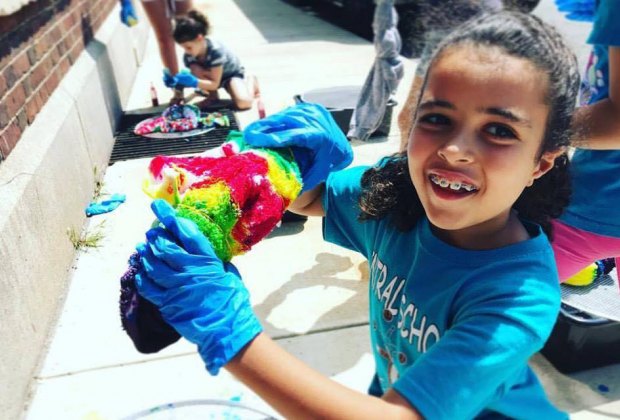 Kids age 6 and up will learn a variety of techniques and styles in MADE's half-day summer camp. Photo courtesy of MADE
Mamaroneck
Aspiring artists will love these three-hour art workshops at MADE art studio in Mamaroneck, which run from 10am – 1pm four days a week for $275 per session. There are 11 weekly options to choose from, all of which have a different theme, like "at the beach," "hipster camp," and "mythical creatures." At each one, kids age 6 and up will learn a variety of techniques and styles.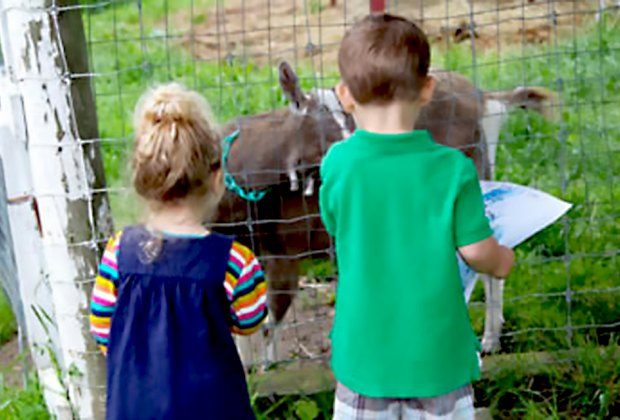 Spend afternoons on Muscoot Farm meeting animals, crafting, and more! Photo courtesy of the farm
Somers
This is one of the most affordable options in the area. Preschoolers will get to spend time at Muscoot Farm in Somers during this weeklong camp from June 29 through July 3, 2020, plus take part in crafts and more. As of this writing, the afternoon session, which runs from 1–3pm, is still open—and will run you just $150 for the week.
New Rochelle
If you sign up for six weeks of this half-day tennis camp option for kids 7 and under, it'll cost you $340 per week. (If you do three weeks or less, it's $370.) The day goes from either 9am – noon or 1–4pm. Kids will learn the basics—and more—of the game, on equipment fit for them. There's also an early evening option, from 4 to 6pm, for just $250 per week.
RELATED: Popular Summer Day Camps for Westchester Kids

Get ready for lots of sports and active place at the Play Place camp. Photo courtesy of The Play Place
Elmsford
For an early-bird weekly rate of $325, kids between the ages of 4 and 10 can enjoy a whole slew of fun sports and activities, including tennis, basketball, soccer, arts and crafts, and a sprinkler park, at this popular play space in Elmsford. Camp is full-day and runs from the middle of June through early September. If you go for the full 8-week session, you'll only spend $300 per week.
New Rochelle
If your child is interested in indoor rock climbing, the summer camp at The Rock Club might be the perfect choice. The camp, which has morning or afternoon sessions, is open to kids between the ages of 5 and 15 and will run you $350 for the week, with the possibility of choosing how many of the nine camp weeks work for you. There's also the option to sign up for just the day, at $95.
White Plains
Held at the County Center, this Westchester County Parks–run camp is for basketball-loving kids entering grades 3 through 8. There are four full-day weeklong sessions throughout July, and each costs $350—and includes lunch.
Rye
While the full-day options are more expensive, if you go with the half-day options for either the Sports Camp or the Gymnastics Camp at the Rye Y, it'll cost $275 per week. The season runs six weeks, and the Sports Camp is at Resurrection School, while Gymnastics is at the Y itself. The more traditional (and full-day) Discovery Camp, hits just above our limit at $365 per week. Just note that if you're not already a Rye Y member, you'll need to join for an additional fee.
Various locations
Westchester County holds camps at a number of different nature centers and preserves throughout the area, including Cranberry Lake Preserve, Lenoir Preserve, Marshlands Conservancy, Read Wildlife Sanctuary, and Trailside Nature Museum, with weekly sessions at $350 for kids entering grades 1 through 6 grade. For those with camps for kids in pre-k and younger, it's $160 a week, and middle schoolers are $375 per week. Most camps go from 8:30am – 3:30pm for elementary schoolers and up, with discounts available.
This post was originally published in 2019 and has been updated since.