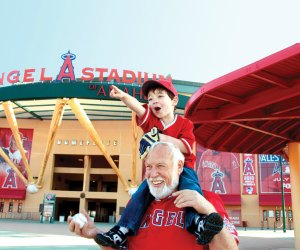 Beyond Disney: 25 Things To Do in Anaheim with Kids
If you're like many Angelenos, you hear "Anaheim" and think Angels, Ducks, or Disneyland. Orange County locals, of course, know that there's much more to Anaheim than ducks and a mouse. Anaheim is one of SoCal's great cities and worth a visit for a whole bunch of reasons. We can think of 25 of them for a start.
1. We'll lead with the obvious: Visit Disneyland!

2. Take 'em out to the ball game (the Angels, of course).

3. Tour Angels Stadium.
Oak Canyon Nature Center. Photo courtesy of City of Anaheim
4. Visit the Oak Canyon Nature Center in the Anaheim Hills.

5. Go skating at The Rinks Anaheim Ice.

6. Get local fruits and veggies on Thursdays at the Anaheim Certified Farmers Market.

7. Spend "Summer Nights Under the Stars" at the Pearson Park Amphitheatre.

8. Hit up the Art Crawl, happening four times a year at Center Street Promenade. Plenty of good food, live entertainment, and of course art!

9. Take in a show (or audition for one) at Musical Theatre Orange County.

10. While away the hours at Yorba Regional Park, where you'll find trails, wildlife, playgrounds, and more.
Photo courtesy of Sky Zone Anaheim
11. Check out Sky Zone Indoor Trampoline Park. Boing!

12. Get an amazing cake at, well, Amazing Cakes.

13. Downscale the amusement park experience (but not the fun) at Adventure City.

14. Become a student or see a performance at the Anaheim Ballet.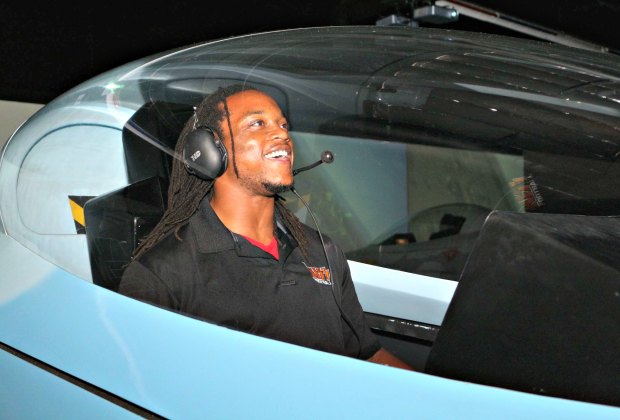 Photo courtesy of Flightdeck
15. Sit in a the cockpit of a (simulated) Boeing 737 fighter pilot jet (ages 11 and up) at Flightdeck.

16. Head to Seascape Kids Fun for indoor slides, a foam shooting range, and so much more (ages 2-14).

17. Stroll and eat and shop 'til you drop at Anaheim GardenWalk.

18. Catch an Anaheim Ducks game.

19. Mini golf, laser tag, water slides? Camelot Golfland has it all.

20. Go to the races - the K1 Speed go-kart races, that is (ages 5 and up; must be 48" or taller).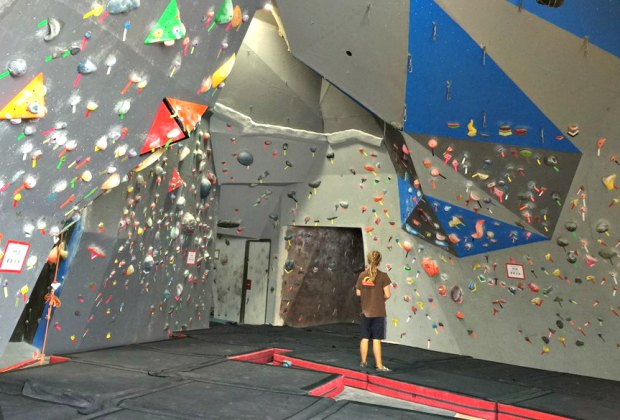 Photo courtesy of Rock City Climbing
21. Drive them up the wall (or along a ropes course) at Rock City Climbing Center.

22. Head to Muzeo and explore local heritage, culture, and the arts.

23. See a show (Harlem Globetrotters or Stars on Ice anyone?) at the Honda Center.

24. Have an upscale brunch, lunch, or special dinner at Anaheim White House (and check out the restaurant's impressive charity work).

25. Explore Brookhurst Park, where kids can skateboard in the skate park or romp around the ever-popular "Moon Park." The playground equipment is other-worldly.


Originally published February 17, 2014