Anaheim Restaurants near Disneyland: 8 Family-Friendly Places To Eat Near the Park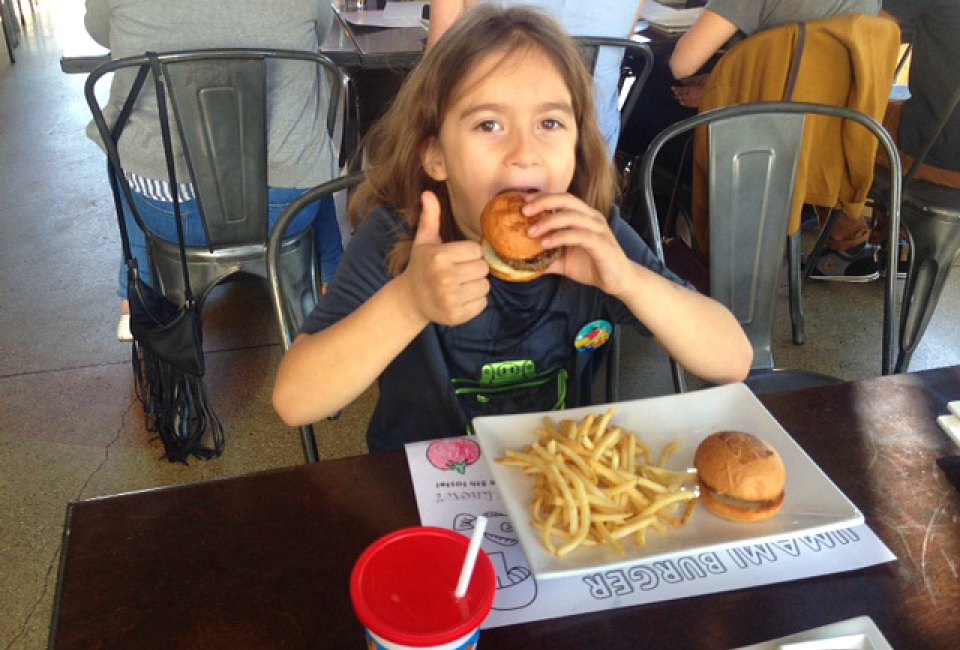 1/31/19
- By
Dana Zepeda
It's no wonder Disneyland is nicknamed the Happiest Place on Earth; Main Street USA is crowded with costumed characters, light-up parades, and thrill-seeking rides, making this California landmark a must-see destination for tourists from all over the world. But while people flock to the Mouse House for its incomparable entertainment, many prefer to look outside the park for budget-friendly restaurants and variety in cuisine. Not that we have anything against character-shaped grilled cheese, pizza, and corn dogs for breakfast, lunch, and dinner; it's just that dining outside the park before or after your adventure may be a calmer, cheaper, tastier way to go. Anaheim does have a lot more to it than just Disney, and these 8 kid-friendly eateries are just the beginning.
Food Network star Guy Fieri featured this gem on his show Diners, Drive-ins and Dives, making it a frequent destination for locals and tourists alike. The classic Italian menu includes everything from fried calamari to pizza to minestrone soup to meatball sandwiches, all served up on kitschy red-and-white checked tablecloths in vinyl lined booths.
Looking for a healthy meal? Dig into a bowl of golden lentil soup, seared salmon, or a chopped salad with grilled chicken, cucumbers, and feta cheese at this Greek eatery in the heart of downtown Anaheim. Don't miss the famous broken banana pie with cookie crust as a special treat to finish your meal.
If you're craving comfort food, this homey cafe is exactly where you want to eat. Mimi's offers everything from pot roast to chicken pot pies, in addition to an extensive kids menu that includes peanut butter and jelly crepes, grilled chicken and vegetables, and Tillamook macaroni and cheese.
You don't need to settle for McDonald's if your kiddos are craving burgers and fries. Instead, try this trendy eatery a five-minute drive from Disneyland, where you can order everything from a truffle burger to a falafel burger to an ahi tuna burger with a side of homemade cheesy tots and tempura onion rings. There's also a large outdoor patio (perfect for wiggly toddlers!), a kids menu that includes gourmet sliders, chicken fingers, and grilled cheese, and a full service bar stocked with specialty cocktails and local craft beer.
This offshoot of the famous LA soul food restaurant – which opened over three decades ago – serves up chicken and waffles for a sweet and salty pairing that can't be beat. Fans include former President Obama, Snoop Dogg, and David Beckham, all of whom have indulged in the extra crispy waffles, juicy fried chicken, homemade gravy, and irresistible sides like corn bread, collard greens, and macaroni and cheese.
Can't decide what to eat? If your kids are picky like mine, you'll love the Anaheim Packing District. This gourmet food court has something for everyone regardless of dietary preferences. Enjoy a wide array of menu items including pizza, crepes, sushi, fish and chips, ramen, and gelato popsicles for dessert.
There's plenty of reasons why this Asian fusion restaurant has countless locations throughout the world. Not only is the food freshly prepared from scratch each day, but each dish is made to order, a major draw when traveling with kids with dietary restrictions. In addition to bestsellers like chicken lettuce wraps, Mongolian beef, and crispy honey shrimp, PF Chang's also offers budget-friendly kids meals like honey chicken, lo mein, and chicken fried rice. Plus, if you make it in by 6pm, the Happy Hour menu is a great deal.
If you're looking for a festive restaurant but don't want to wait an hour in line at Downtown Disney, give Bubba Gump Shrimp a try. This kid-friendly seafood chain – inspired by the movie Forest Gump – is walking distance from Rainforest Cafe with substantially shorter wait times. Feast on coconut shrimp, shrimp mac and cheese, shrimp scampi, fried shrimp...you get the picture. No need to worry if your tykes aren't seafood fans; there's also a kids' menu featuring chicken strips, burgers, and grilled cheese.
Sign up for the Mommy Poppins Newsletter today!