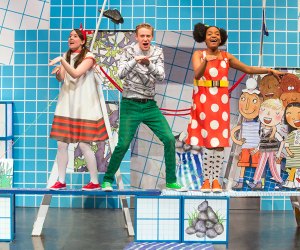 50 Fun Things To Do with Westchester Kids this Winter
The holidays may be over, but winter will be with us as long as the groundhog dictates. We know how hard it is to keep the kids occupied this time of year, so we've gathered a slew of indoor and outdoor winter activities in and around Westchester that can get you and your kids out of the house this season.
Whether you're looking to stay local or you're itching to explore beyond our borders, we have ideas that should suit every level of motivation. You can embrace the cold at a winter festival or while maple sugaring; try a winter sport like snow tubing or skiing; or get some indoor action at a trampoline park or play space. Celebrate one of more than 10 winter holidays, from Three Kings Day through St. Patrick's Day, or snag seats to one of a dozen performances.
And that's just the beginning—we've got 50 great ideas below to motivate you to bundle up and leave the house. Many of these are FREE! Snowed in? Bookmark our snow-day resource to avoid pulling your hair out.
There's still a lot more where that came from! Consult our Event Calendar and sign up for our newsletters to stay in the loop. We'll keep you busy all winter long!