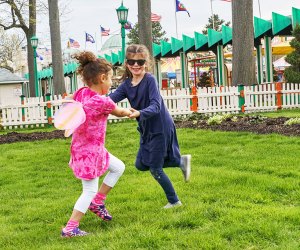 25+ Things To Do with Westchester Kids Before They Start Kindergarten
Westchester and the Hudson Valley are teeming with family-friendly things to do, and we've put together a list of preschool-targeted fun for the 5-and-under set. From enriching museums to the great outdoors, these activities cater to the wondrous and imaginative nature of those adorable-yet-challenging minis who have yet to experience the wonders of kindergarten.
Read on for our top picks of must-try activities for toddlers and preschoolers, and depend on our Event Calendar for the tremendous number of worthy events that occur throughout the year.
1. Visit a planetarium that offers shows for younger gazers (including those who might be scared of the dark).
2. Take in a family-friendly live show at Emelin Theatre, which offers about a half-dozen live productions for ages 3 and up from fall through spring.
3. Stimulate their curiosity and imagination at the Westchester Children's Museum, or head north to the Mid-Hudson Children's Museum and take advantage of FREE-admission nights. Both frequently host special events, as well.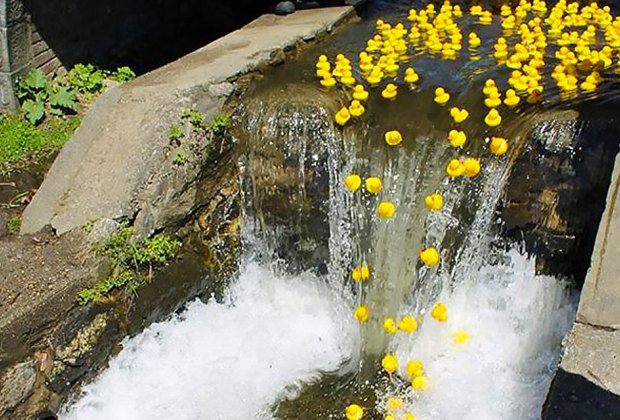 It's the rubber ducky race at Y healthy Kids Day. Photo courtesy fo the Y
4. Root, root, root for your favorite…rubber ducky at Y Healthy Kids Day.
5. Have breakfast (or lunch…or a train ride…) with the Easter Bunny and join a community egg hunt.
RELATED: Top Playgrounds for Toddlers and Preschoolers in Westchester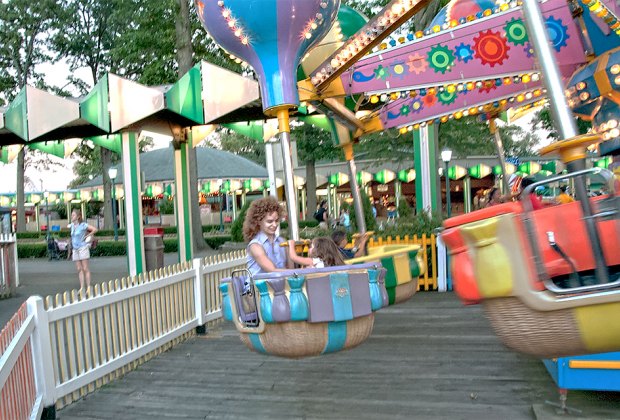 Rye Playland's Kiddyland has tons of rides for tots.
6. Experience Westchester's Rye Playland—over 90 years standing—and its tot rides and attractions.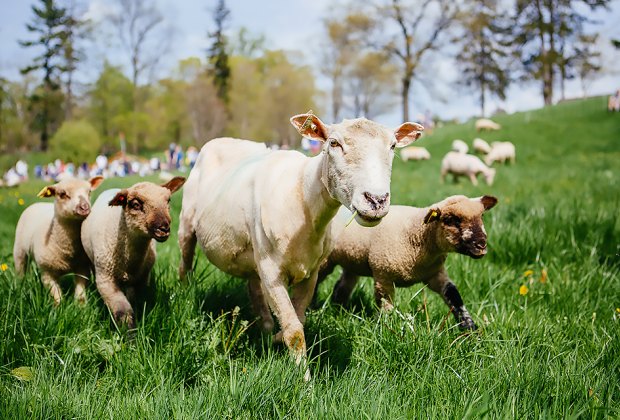 Meet the animals at Stone Barns Center. Photo courtesy of Stone Barns
7. Visit the farm animals and exhibits at Muscoot Farm and Stone Barns Center.
8. Soak up the county's summertime resources like splash pads, county pools with fun water attractions, and beaches.
9. Visit the Dutchess County Fair and enjoy rides, farm animals, food, and quirky entertainment like racing pigs.
RELATED: Best Party Places for Toddlers and Preschoolers in Westchester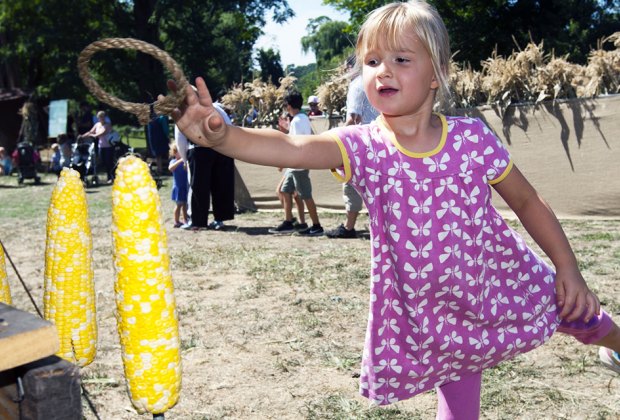 It's corn everything at CORNucopia! Photo courtesy of Historic Hudson Valley
10. Get corn-y at the annual CORNucopia festival, with scarecrow building, a corn-shucking contest, corn hole—even corny jokes!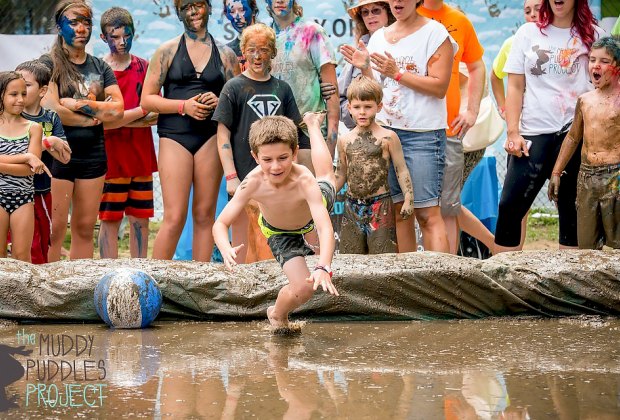 Get dirty for a good cause at the Muddy Puddles Mess Fest. Photo courtesy of the event
11. Get filthy at the Muddy Puddles Mess Fest and support a charitable cause while hurling mud pies, spinning splatter paint, and other sloppy fun.
12. Tap into your inner architect, run around the play space, and view the changing exhibits at Legoland Discovery Center.
13. Spend a day at Barton Orchards and harvest produce, navigate a corn maze, and climb aboard the wooden play structures designed in the form of vehicles.
14. Celebrate the creators of beloved children's literature and enjoy a day of assorted other attractions at the Chappaqua Children's Book Festival.
15. Savor fall with pumpkin picking and apple picking. You'll often find added attractions like pony rides, bouncy houses, hay rides, and other seasonal fun.
16. Savor the fall foliage, explore the zoo, go sledding, take a hike, ice skate, and ride the animal carousel at Bear Mountain.
17. Bring your favorite stuffie in for a check-up at the Northern Westchester Hospital's annual Teddy Bear Clinic.
RELATED: New Play Space in Pelham Offers Fun for Little Ones and Caregivers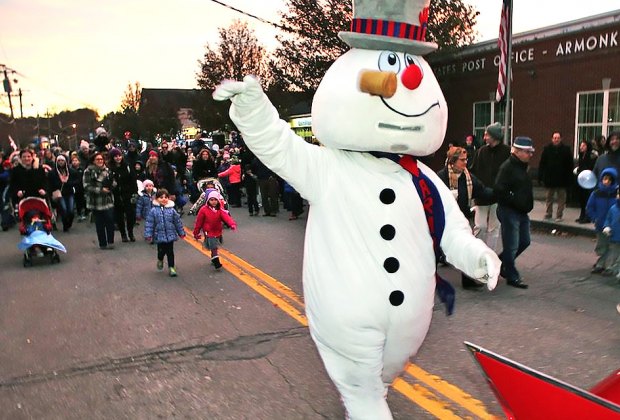 March down the street with Frosty! Photo courtesy of the event
18. Celebrate Frosty Day in Armonk and enjoy a parade, mini-train rides, entertainment, refreshments, and assorted offerings from the many downtown businesses that participate—all FREE.
19. Get in the holiday spirit with a driving tour of holiday light displays in Westchester. One house in New Rochelle is especially interactive.
20. On New Year's Eve Day, get your festivity at a decent hour at the balloon drop at noon.
21. Sled down a snow-covered hill with a snow buddy.
22. Let the creative juices flow with age-appropriate art experiences at Oodle Monkey Art, Scribble Art Workshop, or Creative Corner, to name a few.
RELATED: Best Things To Do with Westchester Preschoolers and Toddlers this Fall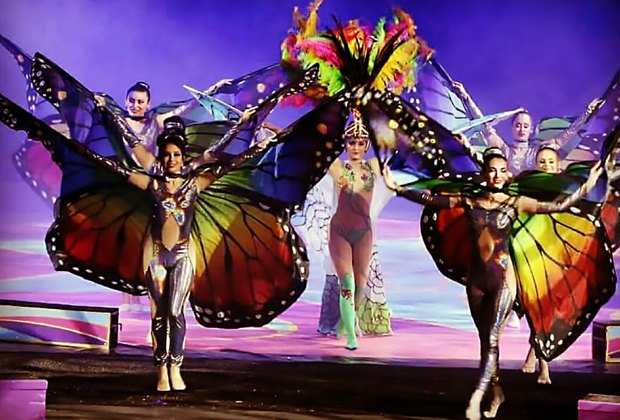 The Royal Hanneford Circus comes back to town in February. Photo courtesy of the circus
23. Catch the annual stint of the Royal Hanneford Circus in February.
24. Spice up the food-shopping experience with the singing cows, Chiquita Banana, and other entertaining fixtures at Stew Leonard's.
25. Explore all the nooks and crannies of our county to keep kids stimulated (and you from getting cabin fever): We've rounded up 60 FREE places to play, top playgrounds, indoor action centers, and play cafes. You'll find a lot more to choose from when you browse our site.
And don't forget to keep tabs on our Event Calendar, which is constantly stockpiled with fun and enriching events, many of which are FREE!
This post was originally published in 2015 and has been updated since.