Smorgasburg, Queens Night Market, and More Kid-Friendly Foodie Destinations for Summer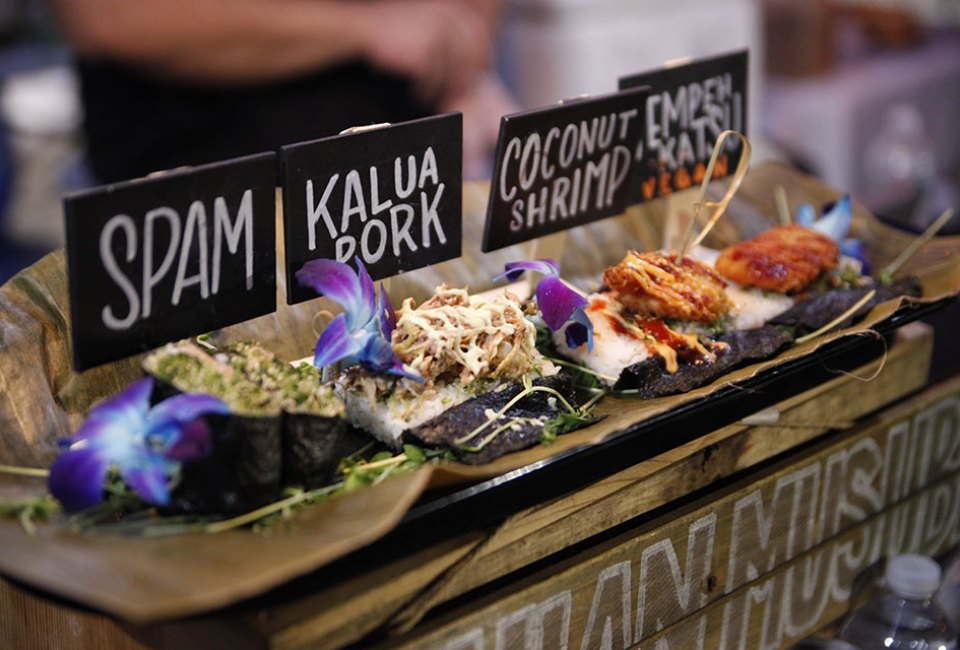 7/5/21
- By
Jessica Delfino
Summer evenings scream for alfresco eats, and New Yorkers have plenty of options, from kid-friendly restaurants with outdoor space to family-friendly beer gardens. Another option: the spate of outdoor markets popping up across the boroughs, with international eats, live music, and plenty of people watching. Even better, we've perused the options and culled a selection of eateries in these popular markets to please even the pickiest kids. Read on to find your next favorite outdoor family dinner spot.
Subscribe to our newsletters to get stories like this delivered directly to your inbox.
New York Hall of Science
Saturdays from 4pm-12am from June through October
Tickets are required and cost $5 each
The Queens Night Market is a "family-friendly open-air" gathering showcasing more than 100 food and arts vendors, as well as live performances. The market also sells beer and wine. Here is a list of scrumptious-sounding food spots you'll find there, all of which have a $6 price cap. A few that are sure to please the kids include La Braza, which offers roasted corn and skewers, and Sea Monster, a grilled lobster and skate wings joint which should lure them in with the name alone. For dessert, try Sam's Fried Ice Cream.
Rockefeller Center's South Plaza
Weekdays, noon-6pm from April through October
This smaller version of the Queens Night Market has only seven vendors, but offers those unable (or unwilling) to travel to Queens a sample of the larger outdoor summer food festival. For less adventurous taste buds, Arepalicious sports a children's menu featuring standbys like hotdogs and chicken fingers, and DiLena, aka "The Cookie Sisters," peddle Southern Italian-style cookies using original family recipes creating treats kids won't be able to refuse, like matcha turtles.
RELATED: Essex Market With Kids: Specialty Shops, International Eats and Treats

Kids will be happy to eat slices after slice of the crowd-pleasing Fornino pizza at Time Out Market.
55 Water Street
Open Wednesday-Sundays. See the website for hours.
The market sits on a fifth-floor rooftop along the waterfront in Dumbo for access to some prime views while enjoying the outdoor ambiance. Eat, shop, and check out the live music and presentations while perusing a variety of food offerings. Indian from Chote Miya, modern Mexican by Ivy Stark, and artisanal pizza by Fornino present multiple opportunities to feed a range of curious (or perhaps not so curious) little taste buds.
Williamsburg, 60 Kent Street: Saturdays from 11am-6pm
Prospect Park: Sundays from 11am-6pm
World Trade Center, 185 Greenwich Street
Williamsburg is the original location of the ever-expanding collection of Smorgasburg markets, and you'll find more than 35 vendors selling their wares. Prospect Park is similarly sized. Favorites from past seasons include The Blue Chicken and Borrachito's tacos, with Fluffy's NYC's Japanese-style rainbow souffle pancakes or fresh fruit and kombucha frozen treats from The Better Pop for dessert. At the WTC outpost, find a small crew of vendors holding down the fort, including Mao's Bao Chinese comfort food delivered in the form of a bao-bun filled with a variety of meats and even an Impossible Burger option. For dessert, the kids will no doubt love the ice cream flavors on the menu at Bona Bona.
Essex and Hester Streets
Weekends from 11am-6pm
The aforementioned Smorgasburg has taken over the former Hester Flea location, where visitors are welcomed by a small selection of local food vendors while shopping for clothing and other goodies.
RELATED: 18 Family-Friendly NYC Food Halls for an Easy, Delicious Meal

Indulge in smoky chicken satay at the Bronx Night Market.
Fordham Plaza
Saturdays from noon-7pm
Tickets are FREE but required for entry. Book your reservation online.
The Bronx Night Market received high praise from The New York Times last season, piquing interest in it as a great weekend foodie destination. You might find a hit with the crispy pasta dishes from Fried Lasagna Mama. For dessert, why not bookend with Sam's Fried Ice Cream?
12th Avenue at 133rd Street
Saturdays from 4pm-10pm
Tickets are FREE but required for entry. Book your reservation online.
From the organizers of the Bronx Night Market comes this new addition to the scene. Focusing on a selection of local, Harlem-based vendors, you'll find an eclectic collection of local eats from 40+ vendors, including previously mentioned favorites like La Braza, Sam's Fried Ice Cream, Fried Lasagna Mama, and more.