Top 10 Reasons Orange County Is the Best Place To Raise Kids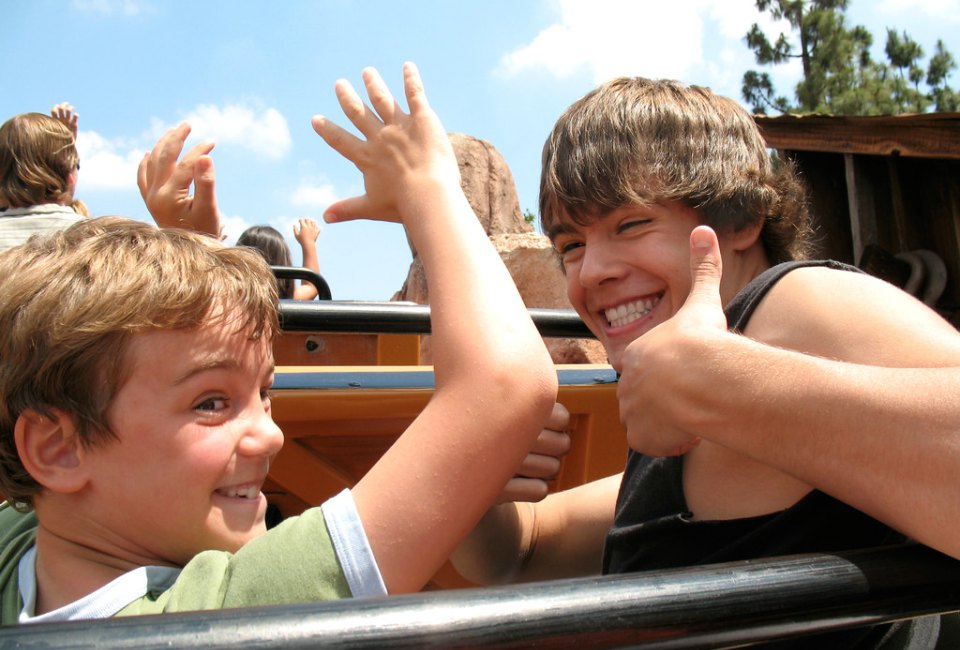 9/20/17
- By
Dana Zepeda
1. For OC families, Disneyland is a playdate destination. Almost everyone becomes an annual passholder at some point, so meeting up with friends at Pirates of the Caribbean after school is just as convenient as hitting the local park. Do we even need 9 more reasons after that?
2. OK, we'll keep going. Speaking of parks, we're blessed to have picturesque playgrounds everywhere we turn. Kids can get their wiggles out on state-of-the-art playground equipment, thanks in large part to Disney's KaBOOM! Program, which pledged over $12 million to build more than 100 playgrounds throughout Anaheim by 2020. KaBoom!
3. Who needs a white Christmas when you have the Newport Beach Boat Parade? Other places may have boat parades, but we have the one they all copy. This annual tradition has been a yuletide favorite since 1913. More than 150 boats light up the water decorated with animated Christmas scenes, music, and costumed carolers. The New York Times calls it "one of the top ten holiday happenings in the nation."
4. Some of the most famous skateboarders in the world hail from Orange County, so it should come as no surprise that our kids can ride a half pipe almost as easily as they can ride a bike. Vans Skatepark is a local institution for newbies and professionals alike.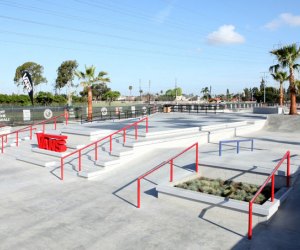 No boarder ever got bored here! Photo courtesy of Vans Skatepark
5. The City of Angels is just an hour away; so we enjoy all of the same museums, culture, and shopping as our LA counterparts—when we want to—with more affordable housing, top-notch public schools, and lower crime rates.
6. It's sunny year-round, which means building sandcastles isn't just limited to summer vacation. From Newport to Laguna to Dana Point, we have some of the most beautiful beaches in the entire world. Really.
7. When we aren't frolicking in the waves, you can find us checking in for a family staycation at Great Wolf Lodge and enjoying its epic indoor water park. Off season rates were made for locals.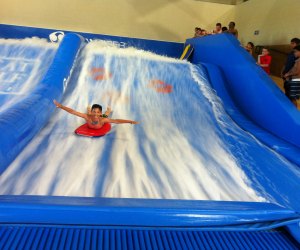 The surf's always up at Great Wolf Lodge.
8. We can surf, ski, and visit the desert all in the same day. It's less than 100 miles to Big Bear, Palm Springs, and the Pacific Ocean.
9. There's a reason why Huntington Beach is called Surf City USA. We have some of the best waves anywhere in the world, which means our kids can hang ten almost as soon as they can walk.
10. We have not just one but two pro teams: the Anaheim Angels and the Mighty Ducks, who between them give us something to cheer about all year long. And cheering sports together is a great way to bond as a family.
Obviously we could go on, but we wouldn't want to inspire too many of you to pack up your kids and move here; after all, one of the wonderful things about Orange County is all of our open space. So carry on, nothing to look at here. We're just on our way to a playdate at Pirates of the Caribbean...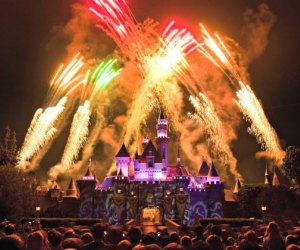 Disneyland. 'Nuff said. Photo by Scott Brinegar courtesy of Disneyland

Top photo of Disneyland by Betsy Watters/CC BY 2.0

Sign up for our free
newsletters.
Mommy Poppins is a family activity website that helps people find things to do with kids.
©
2023
MommyPoppins. All Rights Reserved.
mp-prod4-v4.32.99
We use cookies and other data collection technologies to provide the best experience for our customers.
Learn More
Sign up for the Mommy Poppins Newsletter today!