Irvine Ranch Natural Landmarks: Orange County's Own Grand Canyon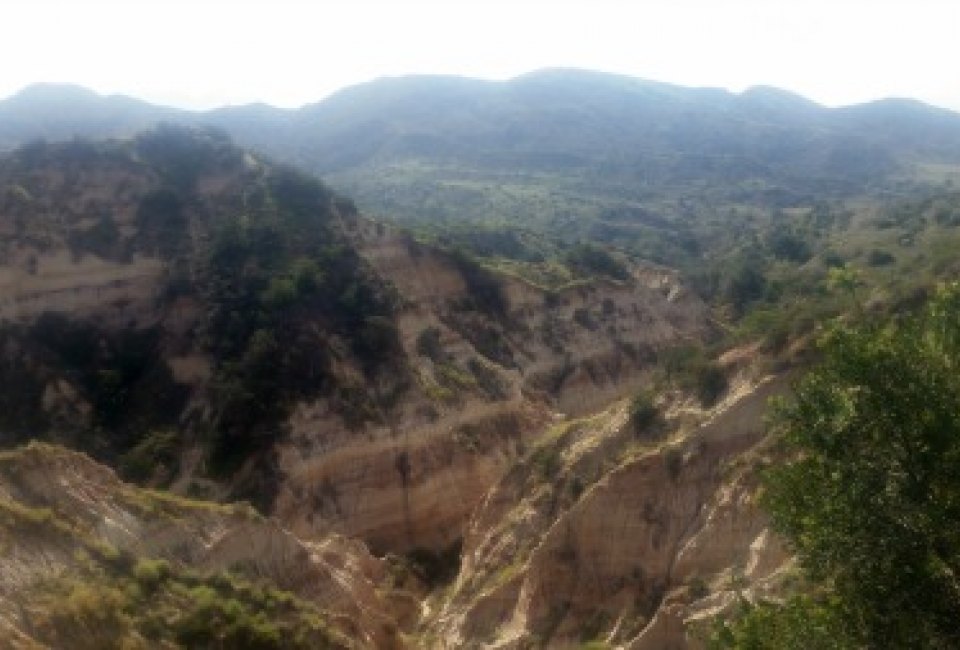 11/20/15
- By
Jacqueline Stansbury
As the saying goes, one thing they can't make more of is land. It is sometimes hard to believe that Los Angeles was initially populated by people who wanted to grow things; they came for the oranges, stayed for the weather, and soon our rural western outpost became a city. Los Angeles is no longer the big suburb it was when I was growing up. I miss that old city but am perpetually grateful for all of the open land that we still have. Huge amounts of acreage have been donated or conserved. This means that on any given day our children can be surrounded by nature on public land that belongs to them and to us. We can leave the city behind to go picnicking, hiking or camping. We have beaches, deserts, the Santa Monica Mountains, and in Orange County, the Irvine Ranch Natural Landmarks: 37,000 acres of permanently protected wilderness designated as national natural landmarks by the State of California and U.S. Department of Interior.
In my house, we like to wake up on the weekend, pick something fun to do, and then hit the road. Mommy Poppins is a great resource for finding things to do on the spur of the moment, and spontaneity is great, but some things call for advance planning. Irvine Ranch is one of those things. The Irvine Ranch Natural Landmarks have been recognized for their extraordinary geology and ecology and extend from inland to the coast. Many endangered species of plants and animals can be found in the Landmarks, and their protection is prioritized over public access. This does not mean that the public is discouraged from accessing the Landmarks, but it is important to plan a visit in advance. While entrance to the park is free, registering for an organized activity is required.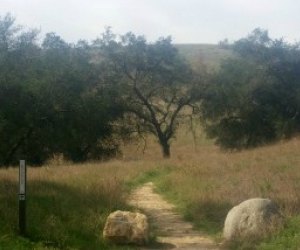 It is well worth exploring the park's web site to find something suitable for you and your family. There are many hikes, locations, and activities to choose, some of which are geared specifically toward families, and most of which are led by volunteer docents. Speaking of volunteering, this is a great place for teens who need community service hours to donate their time.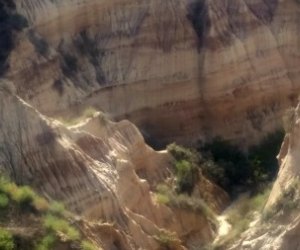 One spectacular location in the park is the Sinks at Limestone Canyon (pictured at the top of the page), which by the way is actually sandstone. It may not be as grand as some canyons, but I was awestruck to find this natural wonder in my own back yard. Another thrill was the discovery of mountain lion tracks. Plant highlights include prickly pear cactus, vinegar weed, and a preserved grove of California Oaks. The Irvine Ranch Natural Landmarks is truly a place to experience the stupendous biodiversity of our singular region.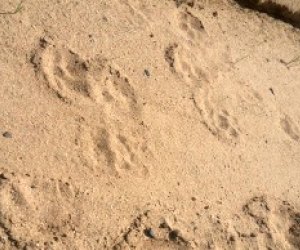 My trip to the Landmarks actually started at the Discovery Cube in Santa Ana, where we took a virtual helicopter tour that flies over mountains, squeezes through canyons, and finishes on the coast at Crystal Cove. The "ride" was a bit dizzying for me and may not be for kids or adults inclined towards motion sickness, but it is a breathtaking overview of this vast preserve. The movie is included with admission, but tickets are required and can be obtained at the museum. The museum's focus on water conservation and environmental stewardship neatly complement a visit to the Landmarks, but you will want to do this on separate days, as either a visit to the museum or a trip to the Landmarks is a full day's activity in and of itself.
And speaking of other things to do in the area, we do know 30 Things To Do with Kids in Irvine; the Landmarks are just one of them.
Places featured in this article:
---
Irvine Ranch Natural Landmarks
Sign up for the Mommy Poppins Newsletter today!