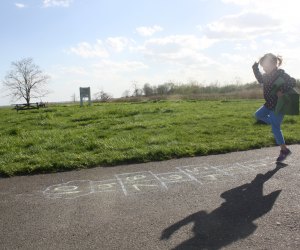 20 Springtime Activities Your Connecticut Preschooler will Love
Coming out of this seemingly endless stretch of winter has me especially stoked for all of the spring things. The daffodils and added daylight. Baseball and the opening of all those roadside ice cream stands. And you know who else is excited? My four year old. Here is her spring bucket list. I didn't even help at all.
1)Ferris Acres Creamery
Newtown
Um. If you haven't been to Ferris Acres Creamery, you need to go. Continually voted as the best ice cream in the state, Ferris Acres dishes up premium hand-made ice cream on a picturesque farmland. It's just dreamy. Even the cows think so.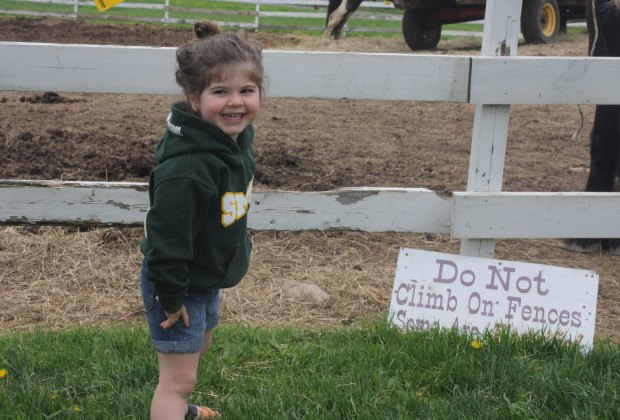 2) Baby Animals
Visiting a farm during spring time can really only mean one thing: Baby Animals! Visit Silverman's in Easton, Flamig's in Simsbury, or Heckscher in Stamford and you'll get a chance to visit with baby animals. And really, what's cuter than a baby goat? Okay, okay, you're right. A baby pig.
3) Elizabeth Park
Hartford
Spring offers the perfect time to enjoy an outdoor day trip to Elizabeth Park, a little gem tucked away in West Hartford. Home to the Rose Gardens with over 800 varieties that begin to bloom in early June, Elizabeth Park also features a lovely playground and trails, perfect for strolling along with your little ones.
4) Train Ride
Take the kiddos on an impromptu ride on the shiny silver choo-choo. There are so many kid-friendly stops right off Metro North to turn an everyday train ride into a full-fledged adventure. We recommend taking the Waterbury line and hopping off in Seymour at Wildflour Confections for cupcakes.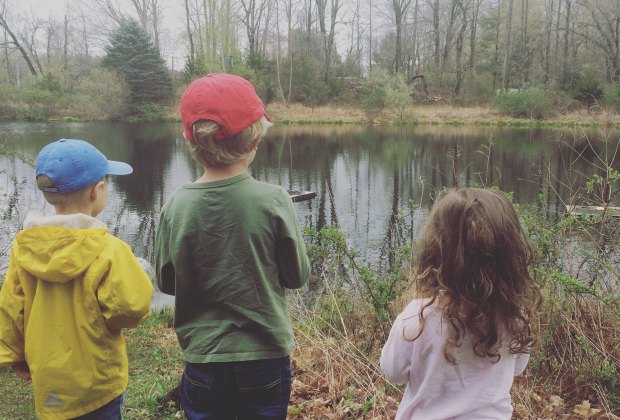 5) Earthplace, The Nature Discovery Center
Westport
This place! From the indoor exhibits to the animal encounters to the fabulous playground to the perfect walking trails—Earthplace should be on your bucket list. It's educational and manageable with both indoor and outdoor spaces to explore. Making it a perfect destination for a day trip with your preschooler.
6) Day Out With Thomas
Essex
Taking the trip to Essex Steam Train to spend the day with the Thomas and the gang is like a rite of childhood passage. If you've got preschoolers, they will absolutely love spending the day with Thomas, Sir Topham Hatt, and Percy the Small Green Engine!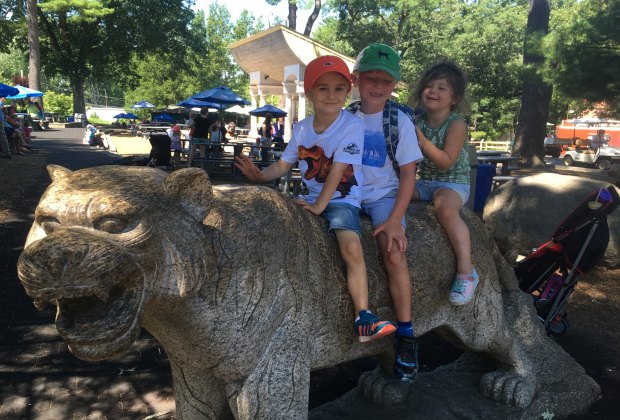 7) Beardsley Zoo
Bridgeport
We love, love, love the zoo. And it's especially perfect for preschoolers. Budget about three hours to walk through the zoo, eat lunch, hitch a ride on the carousel and play on the playscape. Then, it's naptime. Tip: Zoo Tots is a monthly program offered on the second Tuesday and Wednesday of the month where children are invited to experience the zoo in a whole new way with stories, games, activities, crafts, and live animal encounters. Spring programs include "Fur, Feathers, and Scales," "Garden Critters" and "Some like it hot." Registration is required.
8) Touch a Truck
Greenwich
There will be bouncy castles, live music, miniature golf, and the chance to explore a ton of trucks at this annual event sponsored by the Junior League of Greenwich.
9) Mystic Aquarium
Mystic
Hang out with a beluga, try the touch tank, or catch a seal show. Mystic Aquarium offers the chance to get up close and personal with all sorts of sea creatures. On Saturday, April 22, join them for a Nature Play in the Green.
10) Pack a Picnic
The sun is out! It's finally time to pack a picnic and head outside. Connecticut has so many fantastic parklands from Sleeping Giant to Silver Sands. Want to gather seashells? Head to Sherwood Island. Want to paint all day under a tree? Pay a visit to Weir Farm.
11) Daffodils
Litchfield
Open to the public from sunrise to sunset, the daffodil display on Wigwam Road in Litchfield is breathtaking. Daffodils are in bloom-typically early April through the middle of May. Get lost in the sweeping fields of flowers and take some stellar spring photos of those kiddos. Then, you can take the little ones to story hour at the Litchfield Hills Farm Fresh Market and shop at the outdoor market for local fresh produce along with local jams, granola, salsa, bread etc.