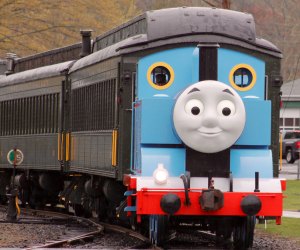 A Day Out with Thomas the Tank Engine in Essex
A Day Out With Thomas the Tank Engine at the Essex Museum is a right of passage in many homes. There is nothing like seeing the face of your toddler light up when he sees that familiar bright blue train from Sodor. When the voice and train your child has become so familiar with is all of a sudden sitting on a track in front of you, it's pretty mind blowing! Thomas will be in Essex for two more weekends before chugging along (April 29-30 and May 6-7, 2017).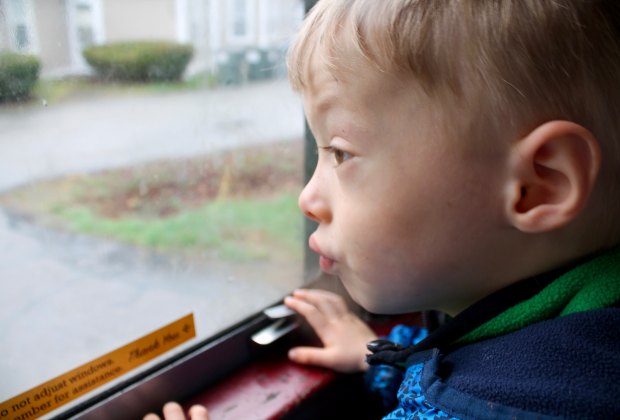 This is the second time we have gone to see Thomas live and in person at the Essex Steam Train Museum. This is also the second time it has been a cold, rainy day for this event. Lucky for us, the weather kept away last minute attendees and therefore made the crowds more manageable. So we bundled up our son in a couple extra layers and gave up on trying to keep him from jumping in every puddle we went past.
We arrived 40 minutes prior to our train leaving the station. We were able to find parking right at the event location because our tickets were later in the day. There was another parking lot 3/4 of a mile away which was running shuttles back and forth to the train station. Train rides were available for multiple times all day long and families would show their tickets and enter the staging area where they would watch Thomas pull up (wow!) and then board one of the 6-7 train cars.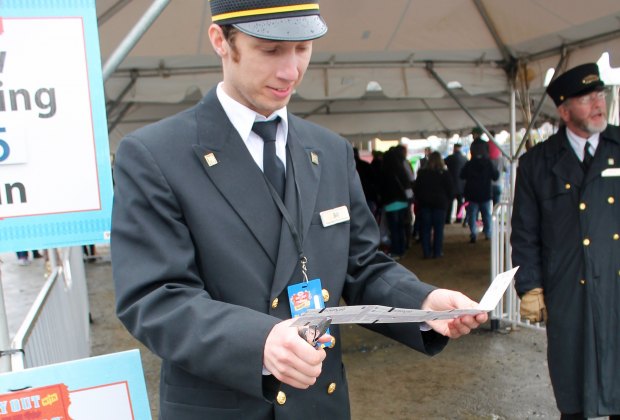 When Thomas arrived, and the previous group de-boarded (which went very quickly), we were ushered into the cars to sit down. That's when my toddler had a bit of a meltdown. Seeing Thomas pull up was intense for him and then we were actually getting on a train?! He cried for about ten minutes until the train started slowly moving out. After that, he was fine.
During the 30 minute ride, they played Thomas music and a story about Thomas. It gave the kids something to concentrate on and prompted the parents to interact with their children with questions about the ride. At the end of the ride, the announcer said that "Cranky the Crane must have forgotten to take some logs off the rails, so we'll have to go back to the station." This was met with some real disappointment from some of the kids as they totally believed it! But, mostly the kids really enjoyed riding in Annie or Clarabelle and truly felt excited to be taking a train-ride. As we motored back to Essex station, the conductor came through and handed out Jr. Conductor certificates.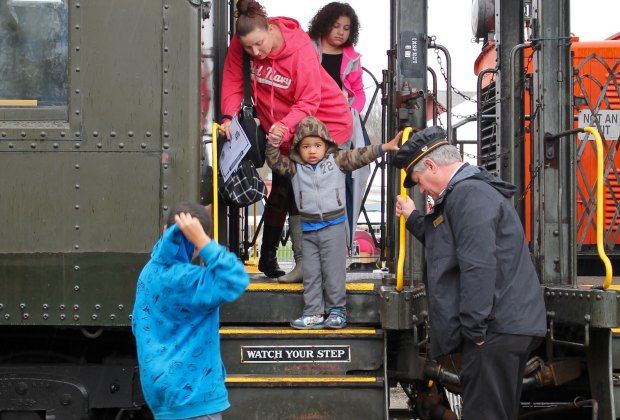 Back at the station, a huge gift shop was set up to purchase Thomas-themed everything: backpacks, whistles, toys, shirts, and hats. The regular Essex gift shop was open and offered regular train paraphernalia and toys as well. Some were actually better deals. All in all a very happy experience for both child and parents! Get your tickets now before Thomas heads off on another adventure.