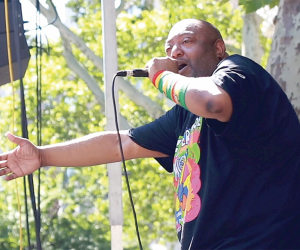 Indigenous Peoples Day Weekend: Best Things To Do in NYC With Kids
Looking for the best things to do in New York City this Indigenous Peoples Day weekend? Here are some family-friendly events and activities to add to your list for this long holiday weekend.
While Indigenous Peoples Day is a bit of a mouthful, Native Americans are long overdue for celebration, and Monday, October 11, marks the newly christened holiday for NYC's school kids. Because this is NYC, Columbus Day celebrations linger as well, including a return of the nearly century-old parade up Fifth Avenue. No matter the holiday you're celebrating, this weekend is once again packed with great activities and fun things to do for kids and families.
Sign up now for School of Wonder's Indigenous Peoples Day camp and give your kid a magical day of adventure connecting with Mother Earth, or head to Randall's Island to celebrate the original native New Yorkers on Sunday and Monday.
This weekend also brings fall festivals in full force, including the Old Home Day in Historic Richmondtown and the Queens Comes Back Celebration. Plus there's a new Kandinsky exhibit opening at the Guggenheim, Father Goose performs on the Brooklyn Children's Museum's roof, and ComicCon is back! Tickets for Open House New York are up for grabs starting Thursday, October 7, so be sure to snap yours up so you don't miss out!
Read on for our top picks for the coming weekend, and check out our list of 25 fun things to do on Indigenous Peoples Day in NYC. Also, be sure to bookmark our curated picks for October fun and our just-released Halloween Fun Guide to help you plan out the rest of this month. As always, our Activity Calendar is spookily stuffed with delicious activity options and updated daily.
More Things To Do in New York City This Week With Kids
OUR LATEST VIDEOS