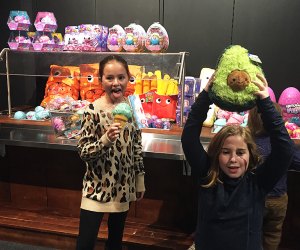 10 Free Things To Do in Brooklyn When it's Freezing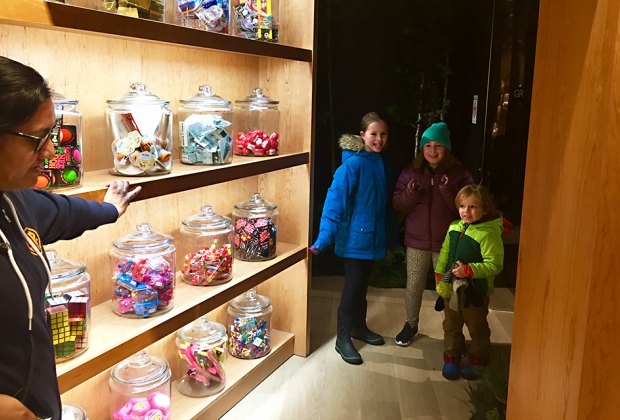 Head to newest CAMP in Downtown Brooklyn. Photo by Ros Muggeridge
1. Play at CAMP
One of our favorite stores where NYC kids can play for free, CAMP opened an outpost at City Point in Downtown Brooklyn in late 2019. The experiential store is always free to browse and play and also hosts frequent classes and workshops for no cost or a small fee.
2. Revisit history at the Old Stone House
Take your little rebels to discover Brooklyn's Revolutionary War history at the Old Stone House, located in Park Slope's J.J. Byrne Playground. Young Hamilton fans will appreciate standing in one of the "rooms where it happened," and kids can learn about the American Revolutionary War via an interactive exhibit. The Old Stone House also hosts special events each week, like book fairs and author chats. Check the calendar for updates. The museum at The Old Stone House is always FREE, and is open Fridays from 3-6pm and weekends 11am-4pm.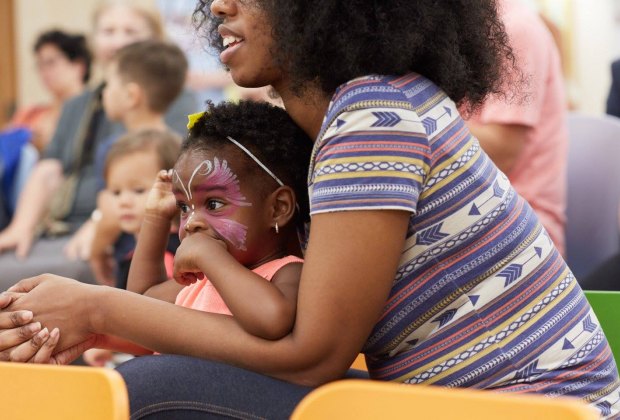 Spend the day at the library and take advantage of free daily programming. Photo courtesy of the BPL
3. Settle in for a good read at the library
Libraries are a great place to while away a wintry afternoon, and Brooklyn's public libraries have a robust calendar of events for all ages. Brooklyn's Central Library, in Prospect Heights, has a large youth section and multiple computers dedicated to children under the age of 8.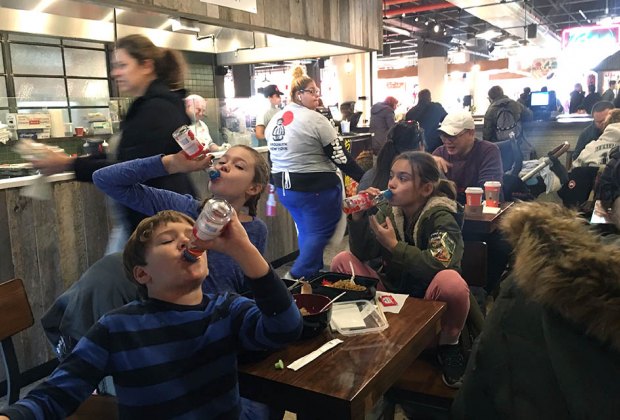 Chow down at Japan Village in Industry City. Photo by Sara Marentette
4. Explore Industry City
With cool public art around every corner, a real working chocolate factory, and plenty of space to roam and explore, Sunset Park's Industry City has evolved from a string of underused warehouses into a fun destination for Brooklyn families.
5. Dive into the Brooklyn Navy Yard
While some may associate the Brooklyn Navy Yard with the place your car gets towed to—or the landing spot of NYC's shiny new Wegmans grocery store—it's also home to a free museum about Brooklyn's contribution to the Industrial Revolution, located at BLDG 92 and open Tuesdays through Sundays from 12pm-6pm. Check the Navy Yard calendar for free events, including the upcoming Brooklyn Book Bodega at Building 77 on three different dates throughout winter 2020.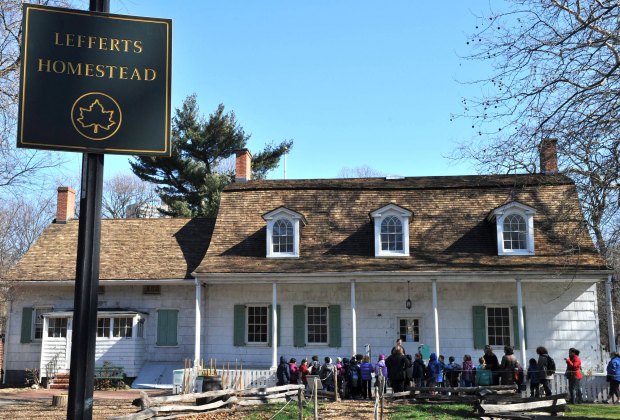 Lefferts Historic House in Prospect Park, the former home of Continental Army Lieutenant Pieter Lefferts, was built circa 1783. Photo courtesy of Prospect Park
6. Go back in time at Lefferts Historic House
See how Brooklyn's earliest colonial families lived at Lefferts Historic House in Prospect Park, which offers free admission (or a $3 suggested donation). Winter hours are limited to school breaks and holidays from 12pm-4pm.
7. Take advantage of free hours at Brooklyn museums
The Brooklyn Children's Museum offers pay-what-you-wish admission on Thursday afternoons from 2-6pm and on Sundays from 4-7pm, while the Brooklyn Museum is free on the first Saturday of every month from 5-11pm.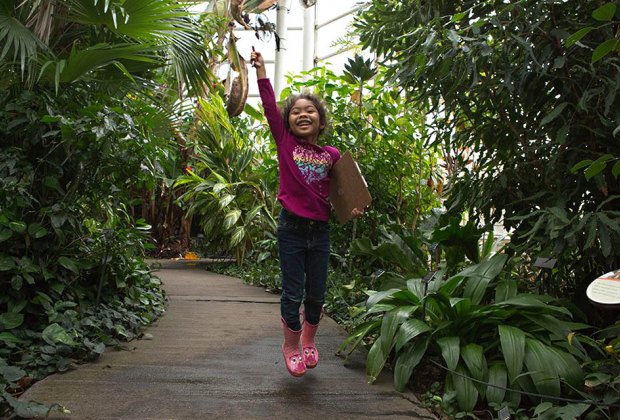 Conservatory gardens at the Brooklyn Botanic Garden. Photo courtesy of the garden
8. Visit the tropics without leaving Brooklyn
On winter afternoons, the conservatory gardens at the Brooklyn Botanic Garden are nothing short of magic: Roam through arid deserts, lush forests, and tropical jungles under glass while it snows outside. Admission to the garden is free from 8am-noon on Fridays from March to November, and the garden is free on winter weekdays from December to February. Children 11 and under are always FREE.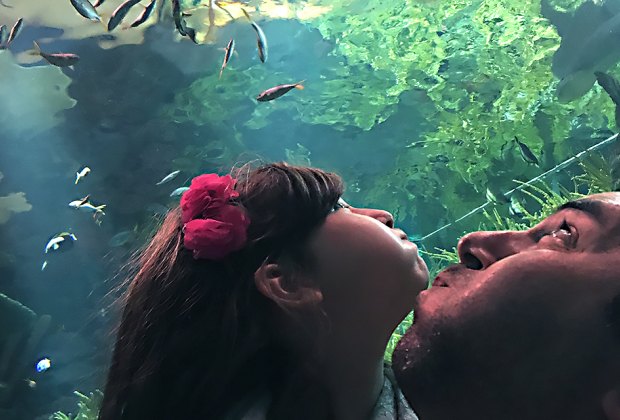 Visit the indoor Ocean Wonders: Sharks! exhibit at the NY Aquarium. Photo by Siobhan Adcock
9. Swim with sharks at the NYC Aquarium
Coney Island's incredible New York Aquarium offers pay-what-you-wish admission on Wednesday afternoons from 3pm to last entry, which varies by season. If you haven't visited the indoor Ocean Wonders: Sharks! exhibit, trust us: It's worth the train ride.
10. Learn about Brooklyn habitats
Visit the Brooklyn Bridge Park Environmental Center, an indoor nature center located at the north end of Brooklyn Bridge Park, for hands-on activities and exhibits that teach kids about the unique wildlife and marine habitats of Brooklyn. The center is open to the public for FREE self-guided exploration on Tuesday and Thursday afternoons from 3-5pm, and Saturdays and Sundays from 1-5pm, with frequent workshops and expert-led weekend activities.