Interactive Puppetsburg Show at Brooklyn Greens
Brooklyn Greens
Submerge: NYC Marine Science Festival
Hudson River Park Pier 84

Cirque-tacular presents 'The Art of Circus'
BMCC Tribeca Performing Arts Center
Use Your Library Card to Get into 66 NYC Museums and Gardens for Free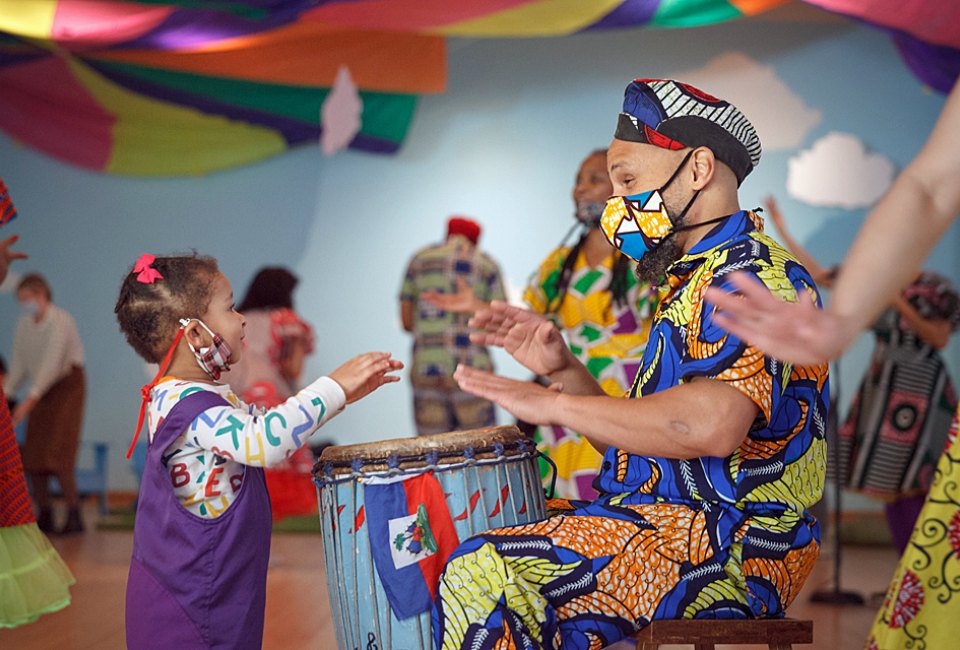 1/4/22
- By
Jody Mercier
New York is home to some of the world's greatest cultural institutions, but visiting them all with your family regularly can seriously add up. We're always on the hunt for free times to visit and other ways to save on the best family fun in NYC, but with the help of a library card, FREE museum admission is just a few keystrokes away, thanks to the city's Culture Pass program. If you're a current cardholder at the New York, Brooklyn, or Queens Public Library, you're going to want to read on.
To get more free fun at home and in your town delivered to your inbox sign up for our newsletters and discover all the free events and activities near you in our New York City Free Things To Do with Kids Guide.
Keep in mind, Key to NYC rules currently require all museum visitors ages 5+ to show proof of at least one vaccine dose. Check with each venue for COVID precautions and rules before heading out, and keep in mind capacity limitations may affect the number of Culture Passes available.
What's NYC Culture Pass?
Initially launched in the summer of 2018, Culture Pass has only grown in the years since. New Yorkers age 13 and up who are current cardholders at the city's public libraries can reserve free admission passes to a number of city institutions, from museums to gardens and historical sites.
Where Can You Get Free Admission with NYC Culture Pass?
The list of participating institutions has nearly doubled from the program's debut and now numbers 66, including the recently renovated Museum of Modern Art, big-name museums like The Guggenheim and The Met, and several of our favorite kid-friendly spots like the Brooklyn Children's Museum, CMOM, and the New York Transit Museum. And it's not just museums: The New York Botanical Garden and Wave Hill are on the list, too.
How Does NYC Culture Pass Work?
Nabbing your free pass does require a little advance planning. You'll have to log on to the Culture Pass website to reserve your free pass. Passes must be reserved and used on a particular day, and reservations open in two-month windows, with a new block released on the first of each month. Some passes grant admission only for two adults, while others allow a family of four to visit for free.
A few key restrictions to note: To allow as many people as possible to access Culture Passes, each library cardholder can visit a participating institution only once per calendar year and each card can be used to hold four reservations at a time. If you change your plans, be sure to cancel your pass. Failure to use a pass means you're locked out of visiting that institution with a Culture Pass until the next calendar year.
You'll have to present a photo ID matching the name on your Culture Pass when you hit the museum, but parents of teens, take note: Culture Passes can be reserved by those as young as 13, so they can soak up culture, too.
So, if your 2022 resolutions include making more of the great city of NYC with kids, start browsing. Reservations can be searched by institution name or available date.
This post was updated for 2022.

Sign up for our free
newsletters.
Mommy Poppins is a family activity website that helps people find things to do with kids.
©
2023
MommyPoppins. All Rights Reserved.
mp-prod4-v4.32.99
Click Here to Sign Up!
i