Where To Celebrate New Year's Eve in New Jersey With Kids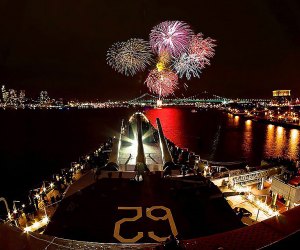 Break out the champagne and the sparkling cider—2022 is about to make its debut! If all-night celebrations are a thing of the past, you can still make the most of New Year's Eve with family-friendly festivities throughout New Jersey.
We've rounded up New Year's Eve events that the whole family can enjoy together, from indoor and outdoor theme park adventures to fireworks and First Night celebrations. And if the little ones, or tired parents, are ready to pack it in early, make it an afternoon countdown with a noontime balloon drop.
Looking for pre-New Year's entertainment? Keep busy with these 25+ things to do this holiday break, and be sure to check our Family Activity Calendar for more happenings. Happy New Year, New Jersey!
Be sure to check with each venue for its COVID guidelines and requirements before heading out to any event; some events are getting canceled or postponed at the last minute due to the latest COVID surge, so always confirm details before.
Subscribe to our newsletters to get stories like this delivered directly to your inbox.