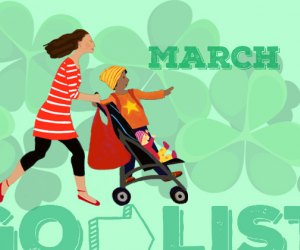 March GoList: Best Things to Do with Long Island Kids This Month
Congratulations. You've made it to March, Mother Nature's transition month. Soon we will close the book on winter fun and "spring" ahead to a season of rejuvenation and cultural celebration.
No sooner does March receive the seasonal baton from February than we on Long Island begin the countdown to the official arrival of spring, which, for the record, is 5:58pm on Wednesday, March 20. Not soon enough?
You have to admit: It's been a mild winter. But we Long Islanders also remember five nor'easters in March 2018, which made the days leading to an early Easter seem interminable. Easter is nearly a month later in 2019, which means those egg hunts and bunny sightings probably won't be done in the slush.
Weather permitting, what we do have in March is four weekends worth of outdoor St. Patrick's Day celebrations, the start of nature's rebirth, and even a space-based chocolate festival sure to delight the sweetest tooth. And while you might be eager for outdoor entertainment, we remind you there are still plenty of indoor alternatives should the weather necessitate an extended bit of cabin fever.
So here are our picks for the best family entertainment options in this final month of winter. As always, check out our events calendar for more opportunities as they emerge.
In the meantime, sign up for our FREE newsletters to get posts like this delivered to your inbox. There's so much to do in March, you just might need them.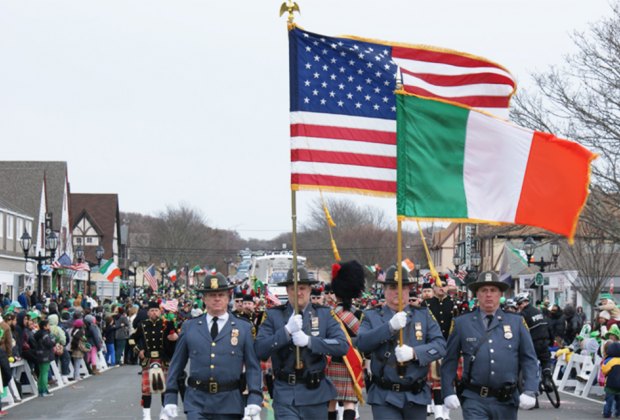 Montauk's popular parade helps to close out the St. Patrick's Day season on Long Island. Photo courtesy of Montauk Friends of Erin
St. Patrick's Day Parades and Celebrations — Islandwide
All month long
Beginning with Kings Park on Saturday, March 2 and continuing through Jamesport on Saturday, March 30, Long Island celebrates its Irish heritage in grand style. Also enjoy parades in Rockville Centre, Bayport-Blue Point, Farmingdale, Hampton Bays, Patchogue, Montauk, and, of course, Huntington, one of the largest parades with more than 50,000 spectators expected. FREE. Artistic kids might enjoy painting an owl at Key to My Art. See a complete list of St. Patrick's Day entertainment here.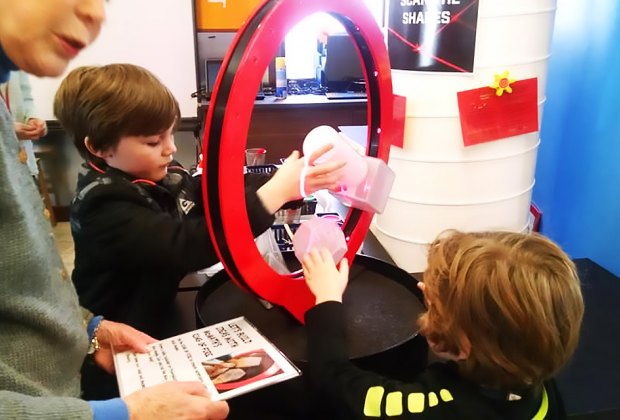 Join the Long Island Explorium to create surprising lines with solid shapes at the "Ring of Fire" exhibit. Photo courtesy of the explorium
Ring of Fire and Miles of Tiles — Port Jefferson
Through March 24
These two new Long Island Explorium exhibits are designed to inspire childhood math fluency.
Trout Unlimited Fishing Clinic — Oakdale
Saturday, March 2
In this traditional March event, kids 3 and older can learn to fly fish at Connetquot River State Park with the help of Trout Unlimited experts.
Migration Headaches — Bridgehampton
Saturday, March 2
At this South Fork Natural History Museum presentation, kids learn about the dangers faced by water birds during migration.
The Three Little Kittens — Port Jefferson
Saturdays, March 2, 9, 16, 23; Sundays, March 3 (sensory sensitive), March 17
These three kittens have indeed lost their mittens, but what they really want is to become a singing trio.
The Chocolate Expo Celebrates Apollo 11 — Garden City
Sunday, March 3
The Cradle of Aviation Museum hosts a chocolate-themed tribute to the 50th anniversary of the lunar landing. More than 25 costumed Star Wars characters will be available for selfies and other picture-taking opportunities.
Into the Woods In Concert — Patchogue
Friday, March 8-Saturday, March 9
Thrill to the tales of the Brothers Grimm as part of the Patchogue Theatre for the Performing Arts' Broadway series.
The Cat in the Hat — Bellmore
Saturday, March 9-Sunday, March 10; Saturday, March 16-Sunday, March 17
Catch everyone's favorite Dr. Seuss character and his friends and enjoy a character meet-and-greet after the show.
Treasure That Trash — Stony Brook
Saturday, March 9-Saturday, March 30
Long Island artists join environmental patrons in an art-inspired celebration of the Earth. Works are created from common items such as recycled materials, beach trash, paint, wood, and more.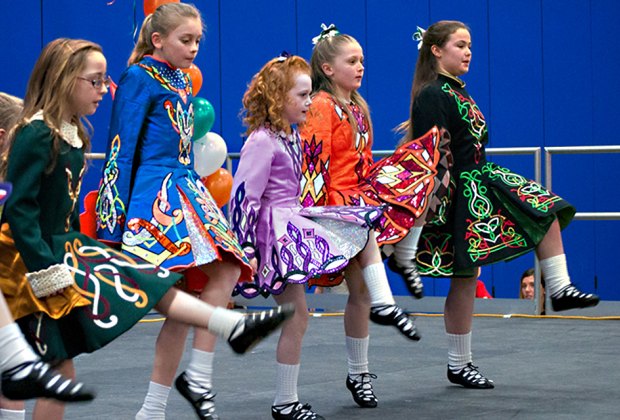 Celebrate all things Irish at the Irish Festival at Hofstra University. Photo courtesy of Hofstra University
Hofstra University Irish Festival — Hempstead
Sunday, March 10
Celebrate Irish culture with music, food, children's games, vendors, and more.
Purim Carnival — Lawrence
Sunday, March 17
Join Temple Israel of Lawrence as it celebrates the Jewish festival with games, face painting, an obstacle course, prizes, and more.
Historic House Tours — Connetquot State Park, Oakdale
Sunday, March 17
Step back in time wth a docent-led tour of the main house of the ritzy South Side Sportsmen's Club.
The Wizard of Oz — Bellmore
Saturday, March 23-Sunday, March 24; Saturday, March 30-Sunday, March 31
Enjoy the time-honored stage classic and a character meet-and-greet after the show.
RELATED: Nature Centers Sure to Delight Long Island Kids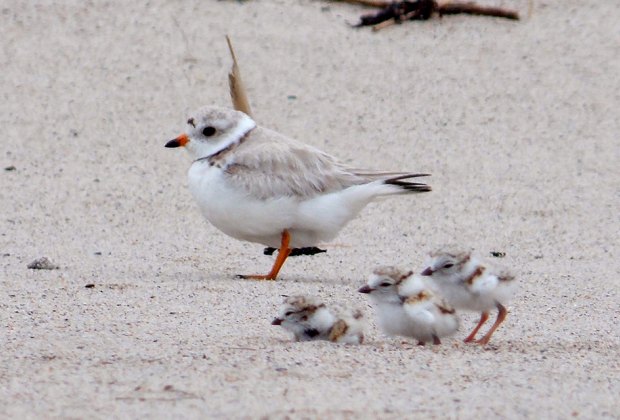 Head to Jones Beach State Park to volunteer to help protect the Piping Plover. Photo courtesy of NPS Climate Change Response
Piping Plover Volunteer Day — Jones Beach State Park
Saturday, March 30
Join nature educators from the Theodore Roosevelt Nature Center as they help protect this vulnerable and endangered seabird.