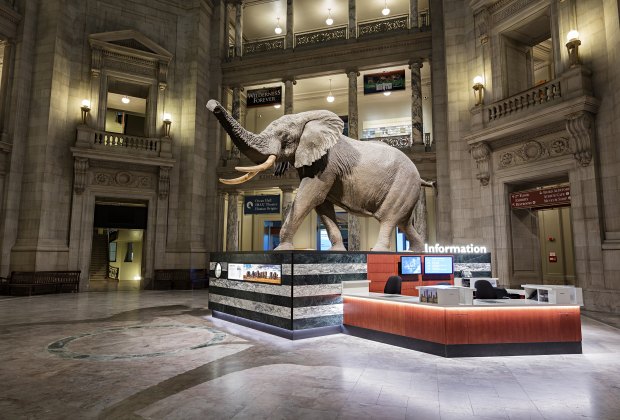 Explore Some of the Nation's Best Smithsonian Museums in Washington, DC
The vast array of Smithsonian Museums in Washington, DC can be pretty overwhelming. There are so many, each one unique and worthy of a visit so it can be hard to decide which ones to hit up when you're planning a trip to the DC area or just trying to figure out which one to focus on for half a day. But regardless of which you choose, each museum has much to offer school-aged children (and grown-ups, too). Here are some "not-to-miss" exhibits when visiting the Smithsonian Museums.
National Museum of the American Indian - National Mall
1. Watch the 13-minute film entitled "Who We Are," which describes how American Indians try to keep their culture alive in modern times.
2. On the fourth floor, check out the video clips of different Indian fables, which are stories that have been passed down from generation to generation. One fun fable told the story of how three Indian brothers ended up in the night sky as stars in Orion's belt.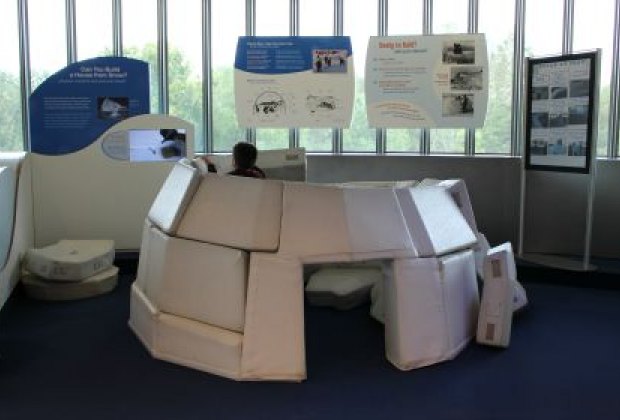 3. Visit the imagiNATIONS Activity Center. As you enter, a staff member offers the children passports, and they can receive stamps at the 12 different stations located in the exhibit, completing activities such as building a foam igloo center, and keeping your balance in the kayak feature.
National Museum of Natural History- National Mall
1. Make your way to Ocean Hall to see the preserved Giant Squid. These elusive creatures live so deep in the sea that most people never have the chance to see one except in a museum.
2. They say that diamonds are a girl's best friend, but the Hope Diamond takes everyone's breathe away. After seeing this most prized jewel, check on the minerals, stones and crystals in this exhibit. Minecraft fans are sure to love this one!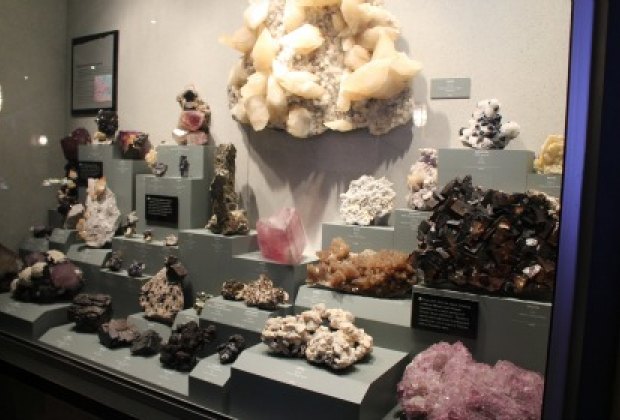 3. Stop by the Butterfly Pavilion to learn about these beautiful creatures. A butterfly may even land on your shoulder! On Tuesdays, there is no charge for this experience, but timed tickets are required. On other days, tickets must be purchased for a fee.
4. Watch earthquakes as they happen on a live map in the Geology exhibit area.
5. Visit the Mammals to see animals that inhabit the African Rainforest, the Sahara Desert and the Savanna Waterhole.
National Museum of American History- National Mall
1. View the Star-Spangled Banner as it is displayed in an environmentally controlled chamber.
2. Be sure to check out the top hat that President Abraham Lincoln wore to the Ford's Theater that fateful day.
3. Visitors can see Dorothy's ruby-red slippers and be reminded that, "There's no place like home."
4. Got a superhero fan in the family? See memorabilia of all things superhero, including the iconic Captain America shield from Captain America: The Winter Soldier, until September 2, 2019
5. Step back in time and see the First Ladies of the United States.
National Air and Space Museum-Steven F Udvar-Hazy Center- Chantilly, VA (Just a short drive from Washington D.C.)
1. Take the elevator to the Observation Deck. Watch the planes from Dulles Airport take off and land. Then, check out the Air Controller exhibit.
2. See the spectacular aircraft including the Boeing B-29 Superfortess Enola Gay that dropped the first bomb on Hiroshima.
3. Visitors should absolutely not miss seeing the Space Shuttle Discovery. Its massive size is overwhelming.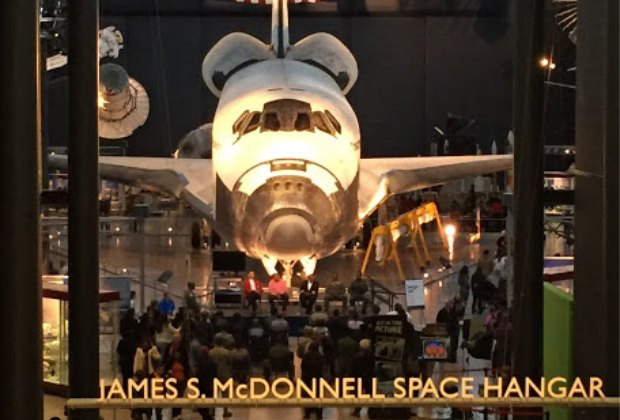 4. Be sure to stop by the "Hands-On" stations. Kids can even pretend to fly a real plane and try to land a space shuttle.
Admission to all of the Smithsonian Museums is free, but there may be some additional charges for special exhibits. There is a parking charge of $15 at the National Air and Space Museum Steven F. Udvar-Hazy Center.
For Visitors Using the Metro: The best station to use is L'Enfant Plaza on the Blue/Orange/Green/Yellow lines for the National Museum of the American Indian.
Use the Smithsonian or Federal Triangle for the National Museum of Natural History and National Museum of American History.
For more information on all of the Smithsonian Museums, visit www.si.edu.
Don't miss out! Sign up for our free newsletter and stay up-to-date on the best things to do in Washington DC with kids.
Top photo courtesy of SI.edu