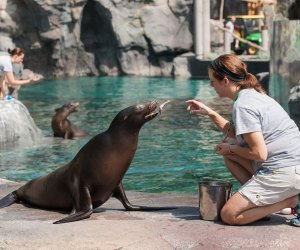 Heading to the DC Zoo? Here's What You Need to Know Before You Go
Any parent knows that taking the kids to the zoo is a win - burning up energy outside, seeing favorite and exotic animals up close, and maybe picking up a souvenir on the way out is a recipe for a great day. The DC Zoo, officially known as the Smithsonian's National Zoo, is no exception and a must for families, whether they're local or just visiting the nation's capitol. Read on for what you need to know before you go and our top tips for making the most out of your visit.
(1) As is common in all of DC, the parking at the zoo is extremely limited, so the Metro is your best bet for getting to and from the zoo. There are nearby bike paths to get there as well, if you're touring DC on wheels. But do note that the zoo is not within easy walking distance of the popular DC monuments.
(2) General admission to the zoo is free! But if there are special exhibits or events that you'd like to participate in, there could be a fee. Check out the zoo's calendar for upcoming events.
(3) The zoo hours vary by type and season. The grounds are open from 8am to 5pm, with final admittance at 4pm. The exhibit buildings are open from 9am to 4pm. During the summertime, however, the hours are slightly extended.
(4) Wear comfy shoes! Since the zoo is large and on a hilltop, expect to get in a lot of walking...uphill.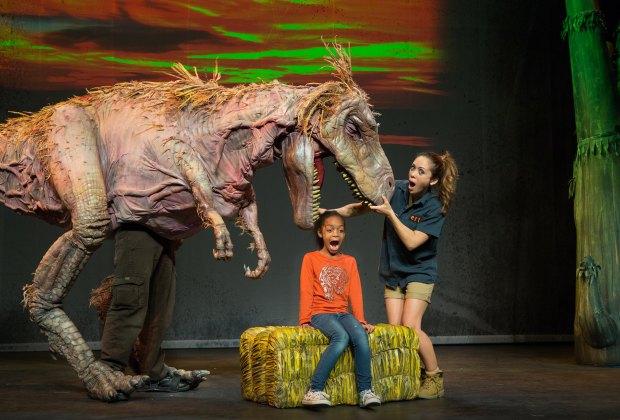 Dinosaur Zoo Live. Photo by Christian Waits/Smithsonian's National Zoo
(5) For a small fee, you can rent a single or double stroller for the day. Members get a slight discount on stroller rentals, as well.
(6) There's more to do at the zoo than just visit with the animals. Some are free, like the bee-themed playground, a bee mural, and the seasonally open tide pool (perfect for cooling off on a hot day), while others cost $3+ per person, including the zoo train and carousel.
(7) Want to make sure you're getting to see all the coolest animals and exhibits? The zoo offers a free two-hour guided tour that might be a good option for your family.
(8) Typically, the animals are going to be most active in the morning so plan to arrive early. If getting a close up look at the zoo's most popular animals, including the giant pandas, head there first before it gets crowded.
Stay in the know of DC events, including those at the DC Zoo, and sign up for our free newsletter!