Where to Get Your Chocolate Fix in Philly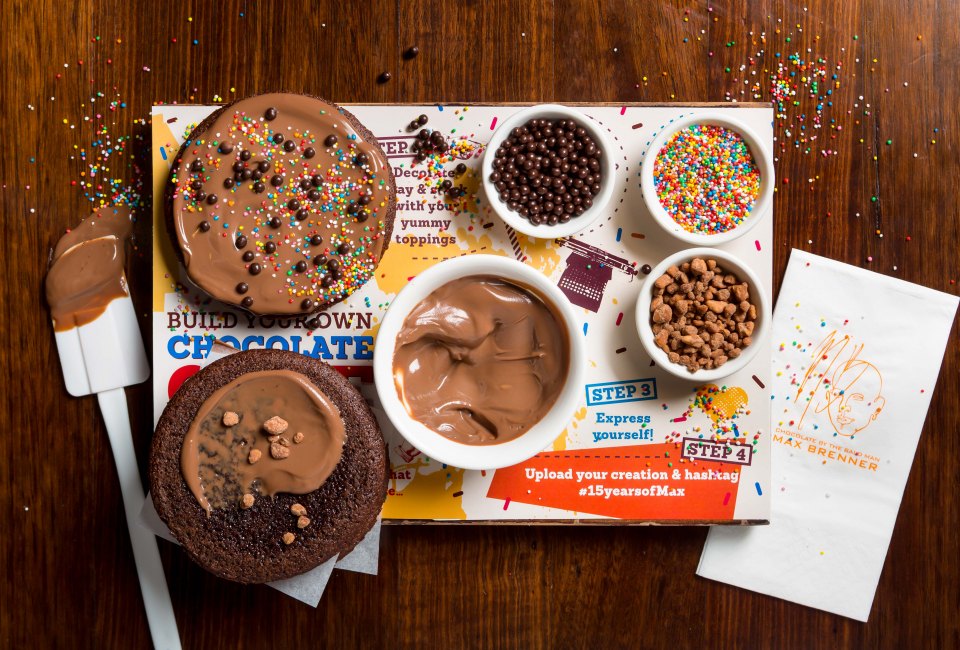 2/3/17
- By
Cait Sumner
If you love chocolate, Philly has no shortage of this sweet treat. Chocolate shops and even chocolate restaurants abound in the city of brotherly love. Just in time for celebrating Valentine's Day, we've got some great places to enjoy this delicious treat. Because what kid (or parent) doesn't love chocolate?
Shops
Shane Confectionary
Right in the heart of Old City, you'll find Shane Confectionary. This shop is over a century old and serves up everything from chocolate covered pretzels, whirley berley bars, caramels, even dark chocolate covered bacon. With a place that's been around this long, you can't go wrong.
John & Kira's
John & Kira's chocolates are truly unique. John & Kira's chocolate bees feature delicious honey caramel with real honey from Draper's Apiary. They also have ganache-filled ladybugs, chocolate figs, and many other themed chocolates like the round the world box which includes flavors from around the world shaped like hot air balloons! John & Kira's are sold at many local stores like Green Aisle Grocer, Reading Terminal Market, even Shane Confectionary. They also attend Saturday markets in Rittenhouse, Sunday markets in Headhouse Square, and Wednesday markets in University City.
Lore's Chocolates
Lore's has been around since the 60s. Try some classic toffees, caramels, buttercreams, and marshmallows. They also have a take-out espresso bar for parents who need a little pick-me-up. They also do chocolate parties.
Teuscher Chocolates of Switzerland
For a taste of Swedish chocolate, check out Teuscher's. Truffles, pralines, chocolate-dipped citrus peels, marzipan, and more. Find them in the Shops at the Bellevue.
Mueller Chocolate Co.
Located in Reading Terminal Market, Mueller's offers up tons of delicious treats- candy and caramel apples, glazed fruit, and chocolate covered chips, cookies, and marshmallows are just a few. For something a little different, they also offer anatomically correct body parts like hearts, kidneys, and livers. If you're feeling adventurous, you can also try the infamous chocolate covered onion.
Marcie Blaine Artisanal Chocolates
For something on the fancier side, try Marcie Blaine's. Marcie's unique flavors include cranberry, Proseco, blood orange, and soft pretzel. Each chocolate is beautifully decorated and handcrafted. You'll feel so elegant eating them!
Restaurants
Max Brenner's
When you think of a chocolate themed restaurants in the area, the first thing that comes to mind is Max Brenner's. The menu includes crepes, chocolate shots, chocolate and cappuccino kangaroo cups, waffles, chocolate pizza, and so much more. Kids will love sharing Max's Palace Famous Chocolate Mess Party. Max's also has a chocolate bar for those who just want a quick, sweet treat.
Anthony's Italian Coffee & Chocolate House
There's no better combination than coffee and chocolate. Right in the heart of the Italian Market, Anthony's serves up chocolate dipped biscotti, chocolate covered figs, even chocolate covered bacon, alongside delicious espressos and cappuccinos.
Photo courtesy of Max Brenner's.
Sign up for the Mommy Poppins Newsletter today!
i