20+ Restaurants Where Kids Eat Free in the Philadelphia Area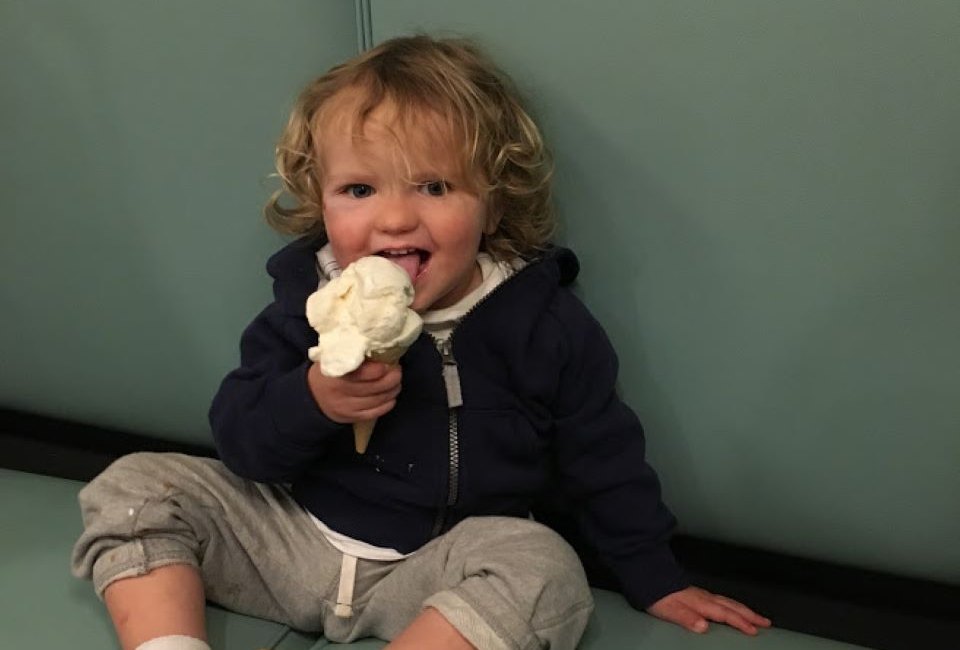 1/4/20
- By
Maureen Rayburn
Not only does the Philly area have loads of options for fun family adventures, it's also a haven for food freebies and discounts for kids. Whether you're visiting the city or the suburbs, you will find chain restaurants and local spots that offer a break on the bill for kiddos. Want to plan an itinerary for the day or weekend? Check out our events calendar or head to a nearby museum, choose a restaurant near your activity, and you're on your way! Don't forget to confirm these deals with the restaurants before you head out.
Restaurants Where Philly Kids Can Eat Free on Monday
Wacky Zaki's—Philadelphia, PA
Specializing in pizza and sandwiches, Wacky Zaki's offers a free kids' meal on Mondays, with the purchase of a qualifying adult meal.
Sweet Lucy's Smokehouse—Philadelphia, PA​
This BBQ joint has it all, and on Mondays from 5 to 8:30pm kids 5 and under eat free, and kids under 10 are half price, with qualifying purchase of adult buffet.
Brittingham's Pub—Jenkintown, PA​
With a well-rounded menu, there's something for everyone at this cozy pub, which offers a free meal for kids on Mondays.
Restaurants Where Philly Kids Can Eat Free on Tuesday
Miller's Ale House—Springfield, Langhorne, Philadelphia, Willow Grove
​For a tavern atmosphere with a family-friendly focus, check out Miller's Ale House. With every adult meal, kids get a free meal on Tuesdays. Dine-in only.
The Continental Tavern—​Yardley
​Located in the historic district of Yardley, The Continental Tavern offers kids under 10 a free meal every Tuesday with the purchase of an adult entree.
IKEA—​South Philadelphia, Conshohocken
Kids eat free on Tuesdays at IKEA. A perfect excuse to get some shopping done!
Rubys—​Glen Mills​
Step back in time for a classic soda shoppe experience and grab a classic burger and shake. Kids under 12 eat free from 4PM to close.
Restaurants Where Philly Kids Can Eat Free on Wednesday
Barnaby's of America—West Chester, Aston, Ridley, and Havertown
​With four locations throughout Delaware County, Barnaby's makes it easy for kids to score a freebie in the middle of the week. At all three locations, kids under eat free on Wednesdays after 3pm. One kids' meal per adult entree.
Restaurants Where Philly Kids Can Eat Free on Saturday
Pop Shop—​Collingswood
Go for an all-around win at the Pop Shop, where kids can not only get a free breakfast, they also get to wear their PJs!
Restaurants Where Philly Kids Can Eat Free on Sunday
Adobe Cafe—​Two locations in Philadelphia
Another great option for Mexican food for free for your little ones! Plus Adobe Cafe specializes in many delicious vegetarian options. Kids under 10 years old eat free when ordering from the Kids Menu.
Restaurants Where Philly Kids Can Eat Free All Week
Termini Bros—​Philadelphia, PA
This South Philly classic has been crafting classic Italian desserts for three generations. As if that weren't sweet enough, every day of the week Kids under 12 get a free cupcake with qualifying purchase, available at their flagship location only.
Bruster's Ice Cream—​Various locations throughout the area
Okay, so this isn't really a free meal offer. But let's face it, free ice cream might be even better. Bruster's offers kids under 40" a free baby cone. Every. Single. Day.
National Restaurant Chains that Offer Free Meals for Kids
If none of the above strike your fancy, check out the plethora of restaurant chains in the area. Many of them offer free kids' meals throughout the week, and some of them provide a "Kids' Club," where parents can sign up for discounts and special offers.
IHOP​
Photo provided by the author. Updated December 2019