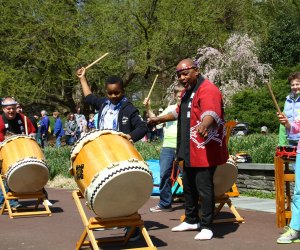 32 Spring Festivals, Fairs, and Carnivals for Philly Families
Spring is here and naturally so is festival season. Philly families look forward to a springtime filled with festivals, fairs, and carnivals. Whether you're in the city or the 'burbs, it is definitely worthwhile to add some of these events on your family's schedule. The variety is remarkable. From science and art to nature to culture, there is truly something for everyone. Rainy weather may impact some of these events since most are outdoors so be sure to check directly with the venue if the weather seems questionable. So, click on your family calendar, text some friends, and make plans to attend some fantastic festivals this spring!
For other great ideas on how to spend spring days, visit our Spring Fun Guide which is constantly updated with new things to do. And, remember to get kids outfitted for the new season at consignment sales around town.