Children's Film Festivals and Indie Movie Theaters in NYC for Kids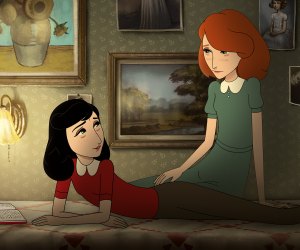 2/1/22
- By
Jody Mercier
A visit to the movies is tempting in the cold of winter, but if you're not quite ready for the crowds at the local mega theater, now is the perfect time to rediscover the magic of the movies with a visit to one of the children's film festivals and independent theaters that call New York City home.
The midwinter season is home to a trio of indie film fests that cater to the kid-sized set, with the BAMkids Film Festival and FIAF's Animation First Fest taking to the screens in February, while the New York International Children's Film Festival brings back in-person programming in March. Read on for details on these children's film festivals, plus other local festivals and film series catering to kids.
Subscribe to our newsletters to get stories like this delivered directly to your inbox.
Be sure to check with each venue for its COVID guidelines and requirements before heading out to any event, and read more about local public safety protocols here; some events are getting canceled or postponed at the last minute due to the latest COVID surge, so always confirm details before departing.
Annual Children's Film Festivals in NYC for Kids
Saturday, February 5-Sunday, February 13, 2022
Visit the website for a complete schedule.
$14 for adults, $10 for children younger than 13; virtual streaming options are also available
BAM's popular annual fest returns to the big screen for its 24th annual iteration. Children ages 5-11 (and their grown-ups) are invited back to the theater to take in an eclectic selection of films from shorts to feature-length productions. In-person programming also includes the return of the family-friendly carnival in the Peter Jay Sharp building on Saturday, February 5, and Sunday, February 6. For those younger than age 5, or families not yet comfortable with public events, a streaming option is offered, and you can pay what you wish to access either a single streaming program or the entire festival. Note: Tickets tend to sell out so purchasing in advance is a must.
RELATED: 100 Best Kids' TV Shows of All Time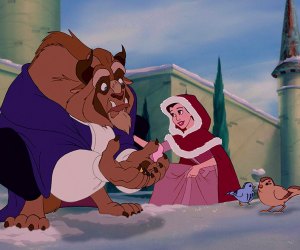 Beauty and the Beast is highlighted at FIAF's Animation First Film Festivail. Photo courtesy of Disney
Friday, February 11-Monday, February 21, 2022
Visit the website for a complete schedule.
$15-$25 for an in-person screening; $25 for an online pass; $120 for a festival-long in-person pass
The French Institute Alliance Française's Animation First Festival celebrates its fifth anniversary in 2022 with a hybrid of in-person and online programming. See premieres of feature-length and short films, including an in-depth look at Beauty & the Beast in conjunction with The Met and its Inspiring Walt Disney: The Animation of French Decorative Arts exhibition. During the festival, the FIAF Gallery is open and showcases immersive exhibits and video game demonstrations.
RELATED: 50 Best Kids' Movies for Family Movie Night
​
City of Ghosts played a central role in NYICFF's 2021 festival, and its 2022 selections include more than 100 feature films and shorts, shown on the big screen at the SVA Theater and at home. Photo courtesy of the festival
Friday, March 4-Friday, March 18
NYC's biggest children's film festival celebrates its 25th anniversary in 2022. Its opening night presentation introduces a new generation to the story of Anne Frank, as told through the eyes of her imaginary friend, Kitty, who leaps off the pages and travels through time and great distances in the animated Ari Folman-directed flick, "Where is Anne Frank?" Other highlighted films include Disney Pixar's "Turning Red," as its centerpiece showing, and "Apollo 10 ½: A Space Age Childhood," on closing night. All told, 100 feature films and shorts are screened over two weeks, and the post-screening Q&As with filmmakers really set this series apart. One caveat: In-person programming caters to the fully vaccinated ages 5+, but little ones as young as 3 can get in on the action from home by streaming its Shorts for Tots series.
Saturday, June 4-Sunday, June 12, 2022
$15 adults, children ages 12 and under are FREE
Part of the Brooklyn Film Festival, this mini-fest features G-rated live-action, animated, and documentary shorts.
Wednesday, June 8-Sunday, June 19, 2022
Ticket prices vary; packages available
While not as kid-friendly now as it was in the past (when the fest included a full day dedicated to little film fans), Tribeca still boasts its share of family-friendly fare, and it's worth looking through the schedule for gems—both old and new.
Ongoing Indie Film Series for NYC Kids
Sundays at 11am
$11
The lauded indie theater screens family classics new and old on weekend mornings. Most of the matinees sell out, and it's no wonder. The lineup is an eclectic mix of oldies, from Technicolor musicals to newer favorites. To up the fun factor, there are frequently classic shorts preceding the films, and you never know what special guest might show up. Past visitors have included Ethan Hawke, who sponsors the series, and cast members from An American in Paris. Be sure to browse the entire schedule; there are plenty of gems.
Schedule varies. Visit the website for a complete schedule.
Museum admission ($15 for adults, $11 for students, $9 for children ages 3-17) includes a ticket to that day's screening, but you may want to purchase tickets in advance for popular movies. Movie purchases can also be used toward museum admission.
True to its name, the Museum of the Moving Image regularly shows films in its state-of-the-art, 267-seat theater. While not all offerings are appropriate for kids, you can filter the calendar to list only family-friendly screenings. Most screenings are free with museum admission and seating is first-come, first-served. Bonus: Old serials are shown in the Red Grooms installation Tut's Fever, which is meant to evoke an old movie palace.
$10 for adults, $7 for children younger than 13
BAM's annual family film fest isn't the only time to catch kid-friendly screenings at this lovely theater. On select weekend afternoons, the culture spot shows children's classics on the big screen.
This post, originally published in February 2010, is updated annually.