NYC Car Services with Car Seats for Babies and Kids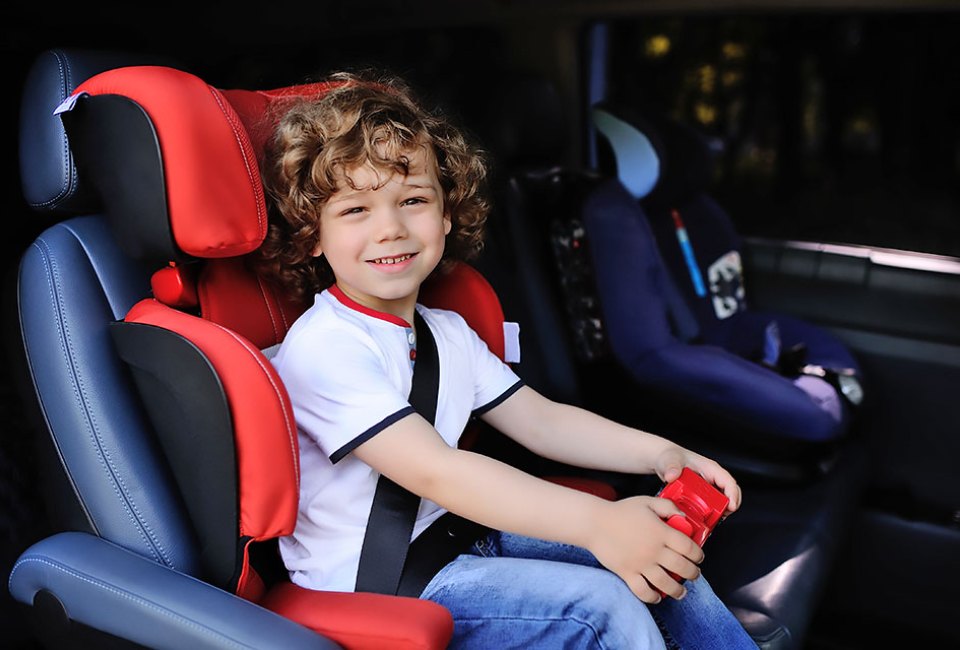 2/14/23
- By
Jody Mercier
It can be hard to find car services or taxis in NYC that offer car seats. Whether you're headed to the pediatrician, the airport, or just visiting New York City, the question of where to find car services with car seats in NYC is one we hear often from tourists and locals alike.
If you have a car seat of your own, taxi drivers are required to let you install it. I've had anxious drivers balk, but I've always made them wait. Pro tip: Keep your door open until everyone's buckled in to force the issue!
For those days when you don't feel like lugging your car seat to and from JFK or up and down the pediatrician's steps, call one of these local car services with car seats. We've rounded up some of our staff favorites for service in all five boroughs. Just remember to specifically request an infant or a toddler seat depending on your child's needs.
Subscribe to our newsletters to get stories like this delivered directly to your inbox.
RELATED: 35+ Baby Registry Lifesavers for New York City Parents
Car Services with Car Seats in NYC
Given the name, it's no surprise this car service is perhaps the most kid-friendly of them all. Kid Car was designed with family travel in mind, and drivers arrive at your address with up to three car seats expertly installed; convertible car seats and booster seats can accommodate children between 5 and 120 pounds. Kid Car takes pride in its unique third-party vetting system, which conducts comprehensive background checks on all its drivers. Newborn reservations are also offered, to help transport you and your new baby home from the hospital. Kid Car requires 2-3 hours' notice when booking a reservation, and you can choose the type of vehicle you book. You must download the app to get an up-to-date quote for pricing. If you need a car regularly, however, Kid Car does offer the convenience of booking a preferred driver and also offers a Kid Car Pool service that allows you to split the cost of, say, school pickups, with other families. Kid Car only takes reservations via its app, which is available on both Apple and Android devices.
RELATED: 20 Things To Do With NYC Babies Before They Turn 1
Heading to the airport with kids? There's an app for that! Kidmoto is a car service that specializes in providing safe and convenient child-friendly airport transportation in New York City and in 46 other cities nationwide—which means you can probably have Kidmoto pick you up with a car seat at the other end as well. Local airports served include Newark, JFK, and LaGuardia. The minimum starting price varies depending on pickup location and airport and whether you select a sedan, mini-van, or SUV. Additional car seats are available for an added price. The Kidmoto app is available to download from the App Store or Google Play, and, when you book, you can choose from a range of vehicle options and request up to four car seats. Rear-facing, front-facing, and booster seats are all available.
866-499-7177
Eastern Car Service offers infant, toddler, and booster seats for children up to 80 pounds. Some cars can accommodate multiple car seats on a single trip. Car seats come with a $5 surcharge per seat. Rates for various options are listed on its website; airport rates depend upon pick-up address and size of car required.
800-431-0313
Empire Limousine allows parents to book online and request rear-facing infant seats, forward-facing toddler seats, and backless booster seats to accommodate riders of all ages. If you're unsure what seat your child requires, mention your child's height and weight at booking, and Empire installs the appropriate seat. There's a $20 surcharge per car seat.
718-499-2222
Jupiter Car Service caters to all members of the family, offering infant, toddler, and booster seats as add-ons to every booking. Quotes are listed on its website (to and from Park Slope). Mention that you saw the rates on the website to nab discounted prices. For trips in other parts of Brooklyn or other boroughs, call to get a quote.
718-783-6465
This go-to car service for Brooklyn families also offers pickups throughout Manhattan. Arecibo picks up your brood with pre-installed car seats fit for infants, toddlers, and big kids who still need boosters. Prices from the Park Slope area (not including tolls and car seat) start at $50 for a trip to JFK, $45 to LaGuardia, and $70 to Newark Airport. A minivan or SUV reservation adds $20 to the charge. There is a $10 surcharge per car seat and reservations are best made a day in advance to ensure car seats are available, especially if you require multiples.
Lyft offers forward-facing car seats for riders throughout the city and can accommodate children over 2 years old who are between 22 and 48 pounds and 31 and 52 inches. The surcharge for a car seat ride is $10. If you don't already utilize Lyft, you can download the easy-to-use app for iPhone or Android, then select "car seat" when requesting a pickup.
This well-known car service with an easy-to-use app offers forward-facing car seats upon request. To book a car seat, open the Uber app, select the UberX option at the bottom of the screen, and select "car seat." Car seats accommodate children at least 2 years old who are between 22 and 48 pounds and 31 and 52 inches. A $10 surcharge is added.
A previous version of this post was published in December 2010, but it has since been updated.
Click Here to Sign Up!
i