SPONSORED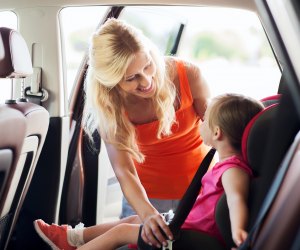 Car Seats Are Now Available for Lyft Rides Across NYC
When you just can't face rush hour on the F train with your stroller, or you're already running 15 minutes late for morning drop off (again), a cab can be a lifesaver for an NYC parent. But if you've got a little one who needs a car seat, the ultimate hack quickly becomes a major hassle, since you need to lug a seat with you or find a car service that actually has them on hand. Luckily, it looks like someone over at Lyft has heard the cries of commuting parents everywhere, because the popular and affordable app just rolled out a new car seat option that makes it really easy to call a car for you and your kiddo.
Dying to know the details before your next missed-the-bus Monday morning or too-wiped-out-to-walk Wednesday? Well, we've got answers to your biggest Lyft car seat questions, and a sweet discount on your next ride.
How do I request a car seat with Lyft?
If you don't already have it, you'll need to download Lyft—which is easiest to use on-the-go with your iPhone or Andorid, but is also available on Amazon, Windows, and Chrome. If you already have the app, make sure to update it. When you open Lyft, you'll see "car seat" listed as one of the ride options. Just select it, set your pickup, and confirm.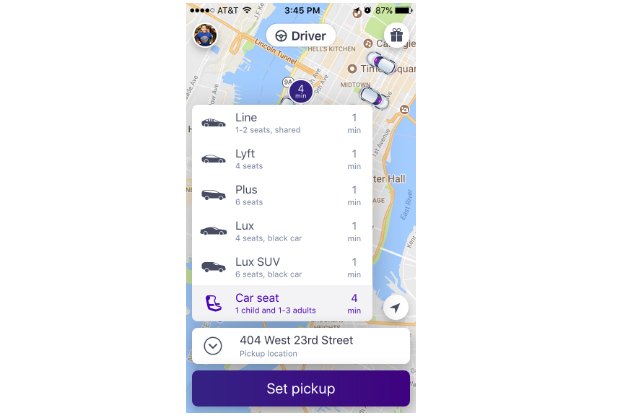 Where can I request a car seat ride?
Right now, car seats are available for Lyft rides throughout New York City.
How much does it cost to get a car seat?
It's $8.98, plus sales tax and fees where applicable, on top of your regular fare.
What kind of car seat should I expect?
Lyft only offers the IMMI Go, which is a forward-facing car seat.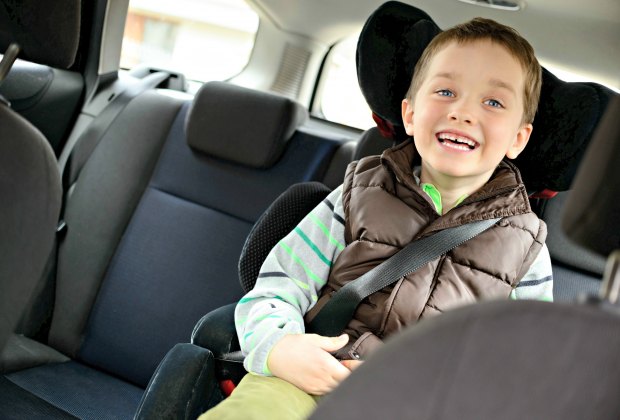 What are the requirements for the weight or height of the child sitting in the seat?
Kids need to be 31-52 inches and weigh 22-48 pounds to ride in the IMMI Go. And the seat shouldn't be used for anyone under 12 months old.
Who actually installs the car seat?
Your driver is responsible for safely installing and uninstalling the car seat, so you don't have to stress. In fact, you can really rest easy knowing that all drivers have been tested by certified child passenger safety (CPS) technicians to ensure they know how to properly install and maintain their IMMI Go seat. Of course, it's always a good idea to double-check that the seat is secure.
Who straps the child into the seat?
While your driver takes care of the installation, you'll be the one to safely secure your child in the seat and remove them when you reach your destination.
Sound simple enough? Brace yourself for the next time you and your tot are in desperate need of a Lyft (literally). BONUS: Download the app and enter code MOMMYPOPPINS under "promo" when requesting your ride to save $5.
Photos via Bigstock