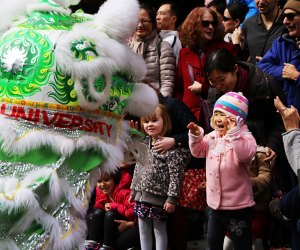 31 Winter Events for Preschoolers and Toddlers in New York City
We're 10 days into January and your kids are already tired of playing with their holiday gifts, and you're feeling a little anxious about yielding to excessive screen time. If this sounds familiar, we've got you covered with nearly three dozen events for preschoolers and toddlers. Read on for our roundup of shows, festivals, and fun things to do this winter for the toddler to preschooler set.
Bookmark this list for loads of ways to keep your little one engaged during the cold days ahead. There's a gingerbread giveaway, Sesame Street Live, terrific indie theater, and new exhibits coming to some of our favorite local children's museums.
Looking for more? Our list of 50 Things to Do Indoors might do the trick, and you can always find more daily activities in our Event Calendar.