Free and Cheap After-School Programs in New Jersey for Kids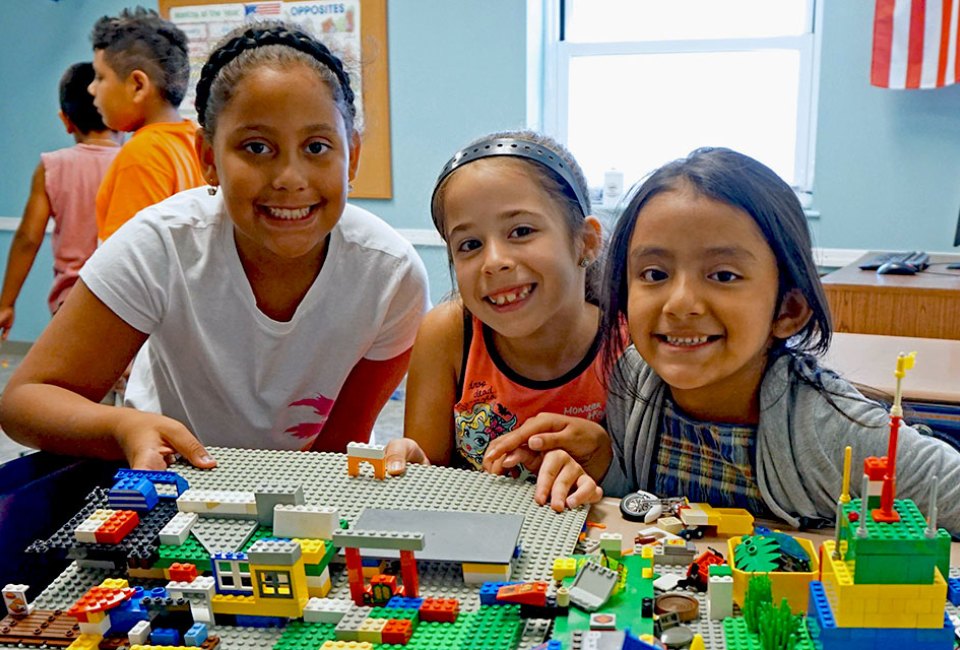 8/20/23
- By
Lisa Warden
We've put together a list of reasonably priced and FREE after-school programs around New Jersey that offer enrichment and entertainment for children.
Many after-school programs start enrollment in May and fill up quickly, so be sure to mark your calendar in the spring so you don't forget to sign your kids up. Remember to always check your local school district, as some of the options offered by your town can be low-cost for those who are eligible and could be most convenient for your family.
Find more great ideas for the coming school year in our Guide to Classes for New Jersey Kids and our Back-to-School Guide.
Subscribe to our newsletters to get stories like this delivered directly to your inbox.
1. Boys and Girls Club – Vineland and other locations
The Boys and Girls Club of Cumberland County provides hundreds of children with a safe space to learn, develop academic success, make positive life choices, and establish healthy eating habits. It offers various programs each day and during the summer as well. Examples include a community garden and even animal visits. The cost is $15 per day and the program runs for three hours on weekdays after school. A hot, healthy meal is included, and homework help is offered. Scholarships are available for families in need, and vouchers are accepted. Additional locations can be found in Atlantic City and Monmouth County.
RELATED: Best STEM Classes for Kids in New Jersey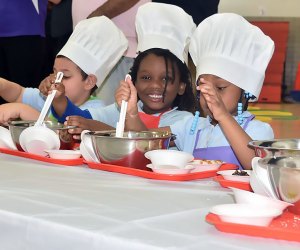 The YMCA's affordable after-school program offers academic support and foster healthy eating and exercise habits, too.
2. YMCA – Newark Metro Area and other locations across NJ
The YMCA in Newark offers children in kindergarten through fifth grade safe, structured recreation, socialization, and academic support in its after-school program. It offers a full range of sports and art activities to meet your child's interests. It also offers the CATCH (Coordinated Approach to Childhood Health) Program, which is designed to help foster healthy eating and exercise habits. The program runs weekdays from 3-6pm and is $245 per month per child. The organization also accepts Program for Parents DYFS vouchers, financial assistance for those who qualify, and offers income-based slots starting at $75. There are multiple other YMCAs in the area and throughout New Jersey.
3. Christian Pentecostal Afterschool Program – Irvington
The Christian Pentecostal Afterschool Program offers low-cost care to children in pre-K through 8th grade in public schools throughout Irvington. It offers individual attention in a small-class setting and a positive learning environment for your child. The program also offers educational field trips and school presentations. You can enroll your child in both before-care starting at 6am and after-school care until 5:30 pm. Included with the program is a snack and dinner for attending children. The fee is $80/week and Programs for Parents, WorkFirst NJ, and DWFS are accepted.
4. Urban Promise – Camden, Pennsauken, and Trenton
Children love the after-school program at Urban Promise because it offers an array of interesting experiences and a place where kids can be themselves. The program offers daily academic activities and homework help, physical activity in the form of recreational games, the promotion of positive social bonds, and novel experiences through field trips and on-site activities. The program is available in multiple locations in Camden and Pennsauken for children in grades K-8. Examples of activities include a harvest carnival, Thanksgiving dinner, Christmas store, MLK Jr. Speech contest, and day trips over spring break. The program is FREE, and there is a modest fee for children who participate in the summer program. There is also a program in Trenton.
RELATED: Awesome Coding Classes for Kids in New Jersey

Children can attend the Oasis After-School Academy for $200 for the entire school year.
5. The Oasis After School Academy – Patterson
The Oasis After-School Academy is an affordable after-school program, which provides after-school academic and psychosocial support for low-income children in the Paterson area. Oasis offers a variety of youth development programs that encourage respect, teamwork, and tolerance for others. It also promotes healthy life habits. The program offers children a hot dinner, after-school instruction and homework help in grade-level classrooms, STEM activities, holiday parties, and the support of two on-site youth social workers. This program runs on weekdays from 3pm-6pm. Children who receive SNAP benefits are eligible to enroll. The cost is $200 per child for the school year; siblings attend at a discount. The organization is willing to work with families to provide a payment plan if needed.
6. City of New Brunswick Youth Service System – New Brunswick
The City of New Brunswick provides comprehensive and FREE after-school program for New Brunswick residents ages 6-15 at eight schools within the school district. The program has workshops in music, drama, and photography. It also offers homework assistance, recreation programs, sports programs, Girl Scouts, and STEM activities, as well as a snack.
7. Township of Toms River – Toms River
Toms River Youth Services After-School Program is for students who live in Toms River Township in grades 1-5. To be eligible for the low-cost program, both parents must work. Children must be picked up by 5pm daily. For five days a week of after-school care, the fee is $150/month. Transportation is arranged by the school system for Hooper Avenue, North Dover, and Walnut Street elementary schools. This affordable after-school program includes arts and crafts, education services, outside activities (weather permitting), and TV time.
RELATED: Swimming Lessons for NJ Kids

After-School All Stars in Newark provides a jam-packed programming menu to keep kids in its after-school program busy.
8. After-School All Stars – Newark
Serving 19 sites across Newark, After-School All Stars provides high-quality FREE after-school programs with academic support and enrichment activities. Your children are bound to find the large variety of enrichment classes interesting. At All Stars, students can learn the fundamentals of DJing, robotics, photography, and music production. There is even a Top Chef Healthy Cooking Class.
9. AtlantiCare – Hammonton
AtlantiCare provides an enriching and engaging after-school program for children in PreK-5th grades who attend either Early Childhood Education Center or Warren E. Sooy Jr. Elementary School. This program offers before-school care, as well, starting at 6:30am, and after-school care until 6:20pm. A snack and a drink are provided through the program. Activities include Get Up and Move (G.U.M.), which involves exercise or a game in the gym, time to do homework, and time outside. If you just do the morning it costs $7.50 per day; just the afternoon care is $10.50 per day; and for both morning and afternoon care it costs $15.50/day. Additional children are 20% off.
10. The Township of Teaneck – Teaneck
Teaneck's after-school offering boasts quality homework assistance and personal attention toward building positive social skills and self-esteem. There are many enrichment programs, such as Mystery Club, Book Worm Club, Mathletes Club, sports, free play, arts and crafts, and special events such as a science fair and mini Olympics. Good health and nutrition and an awareness of environmental issues are encouraged by the program. The Township of Teaneck offers an after school program until 6pm for children ages 5-13. Snack is provided daily and dinner is an option on Thursdays. The monthly fee for the first child is $150 and for your second child in the program $125/month. The program is popular and fills up quickly.
All photos courtesy of the respective after-school programs.
Sign up for the Mommy Poppins Newsletter today!
i