Awesome Coding Classes for Kids in New Jersey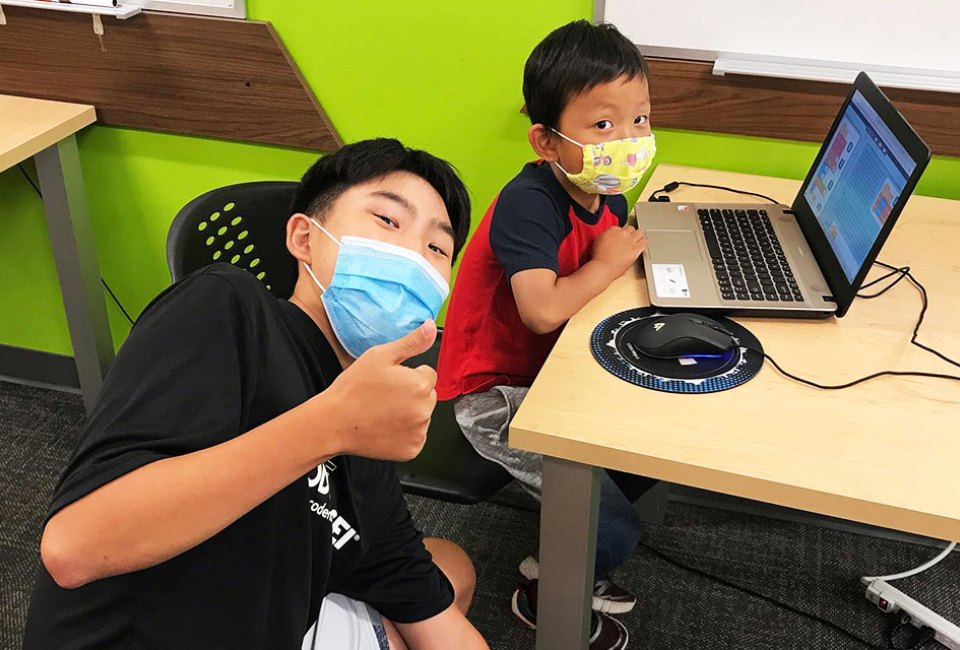 8/10/21
- By
Laurie Rein
As our daily lives have become more technology-dependent, children have the opportunity to use their screentime to gain coding skills to prepare them for the future. These coding classes for kids in New Jersey allow beginner through advanced coders to use their creativity and problem-solving skills to build apps, video games, and more. Popular games like Minecraft and Roblox are often integrated into these coding classes.
While we've found a handful of in-person coding classes in New Jersey, we're also including some virtual coding classes you can enjoy from the comfort of home. Find more science and technology classes in our roundup of the best STEM classes in New Jersey, and check out our guide to the Best Kids Classes and Activities in New Jersey for more kids activities and programs no matter your child's age or interest. You can also find free coding for kids websites and apps.
In-Person Coding Classes for Kids in New Jersey
AlphaMinds welcomes second through fifth graders and allows them to master coding with Scratch, Python, and Micro:bit classes. Coding classes are offered at beginner and more advanced levels and are scheduled after school and on weekends.
If your child is a video game guru, they can learn to code by building their own video games. Code Ninja Create programs teaches students ages 7 to 14 coding skills as they travel a reward path from white to black belt. Classes are conveniently scheduled on evenings and weekends.
Coding & Robotics is one of the many creative classes offered at this STEM-based play space. First and second-grade students explore coding and robotics through games while learning computer science concepts. Students at the third to fifth-grade level focus on fluency in block coding languages. When possible, classes are held outdoors. Masks are required for staff and students, even those who are fully vaccinated.
MLC's Code Academy is a weekly series that introduces students to programming skills. Courses are offered in app development, Minecraft modding, Python, and Scratch. Teen girls can participate in the Girls Who Code club, a FREE after-school workshop that teaches STEM concepts and 21st-century computing skills.
Elementary and middle school students learn computer skills through interactive projects in Sylvan's after-school coding classes. Participants work at their own pace, using kid-friendly Tynker technology to design a final video game.
RELATED: Online and Home School Guide for Families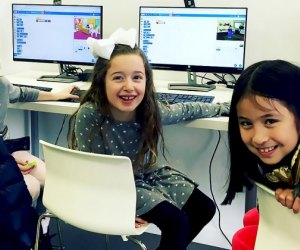 theCoderSchool's Code Coaching program offers an individualized curriculum so kids can learn at their own pace.
Code Coaching is the flagship after-school program at The Coder School. It boasts a low 2:1 student to teacher ratio with an individualized curriculum in game development and web apps. A software-driven traditional coding class is also available.
Online Coding Classes for Kids in New Jersey
Kids can use their passion for Minecraft and Roblox to learn all about the science of coding from home. Virtual after-school classes are offered for second through 12th graders and cover topics like building apps and game creation.
Computer-minded students, ages 7 to 18, can partake in online coding classes focused on languages like Python, Java, Scratch, and Roblox Game Maker.
There's no shortage of coding opportunities with this Silicon Valley-based ED-tech organization. Live online classes are offered seven days a week for kids age 5 to 18. Topics include Minecraft, Robotics, Scratch and Roblox.
Sign up for the Mommy Poppins Newsletter today!