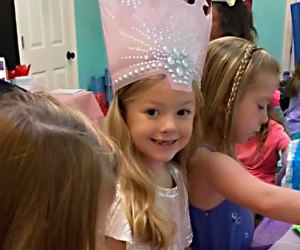 Affordable Long Island Party Rooms Where You Can Throw Your Own Party
Princess parties. Adventure parks. Air trampolines! There so are many great birthday party venues on Long Island to choose from, but sometimes you just want to keep things simple.
Whether you're a DIY Diva, looking to fulfill your child's dream theme, or simply trying to keep your budget in check, we've rounded up several locations throughout Long Island where you can host your own event at a variety of rates. So go ahead and customize every last detail of your little (or big) ones special day!
Be sure to check out our Birthday Party Guide for Long Island Kids for even more tips on planning a party for your child. It has ideas specific to first birthdays, toddlers, active kids and more!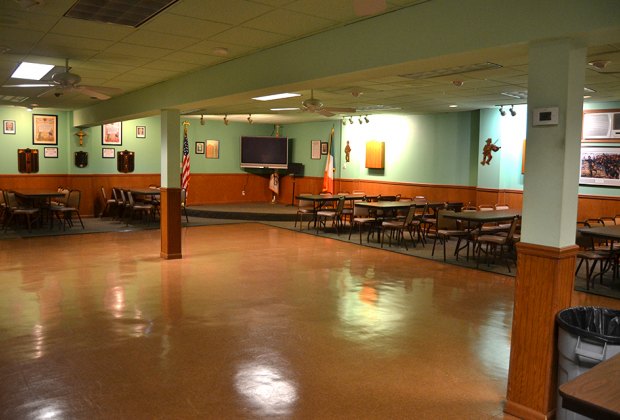 Middle Country Hibernians Cultural Center. Photo by the author
Inexpensive Rooms or Halls
85 Grand Ave. – Massapequa
(516) 941-7391
This division of the AoH is perfect for intimate gatherings or parties. The cost is $350 for four hours and includes a bartender. There is an ice machine and kitchen that has a microwave and oven. The price is just the hall rental; this is a true do-it-yourself party, as you need to provide all of the drinks and food for your guests. It can hold 70 people.
428 Stewart Ave. – Bethpage
(516) 523-8508
The Bethpage PAL offers a hall rental for $550 for a five-hour party. There is a $300 refundable security deposit. The hall fits 70 people, and features tables, chairs and a kitchen with an ice machine, refrigerator and microwave. It also features wireless Internet access and a built-in speaker system.
79 Main St. – Northport
(631) 261-7564
This quaint toy shop is located in the heart of Northport village. For $50, you can rent their party room for 90 minutes and bring in your own food and decorations. There is also a $50 fee for each attendant at your party to help with setup and cleanup. At least one attendant is recommended. The room rental is available on Saturdays and Sundays, and can accommodate 30 people.
110 Merritts Road – Farmingdale
(516) 390-1281
Anyone can rent this hall at the Knights of Columbus. The hall fits 40-100 people, and is great for birthday parties, communions and confirmations. The minimum rental is two hours. Prices start at $100 an hour for a weekday event, and $125 an hour for a weekend event.
121 West Broadway – Port Jefferson
(631) 473-4724
There are so many options at this village center. Depending on the size of your party, there are four different rooms to choose from! From the Skipjack Room and Harbor/Cove Room that comfortably fit 50 for a party to the Wayfarer and Sail Loft rooms that fit 100 comfortably for parties, the possibilities are endless. Some rooms have access to a kitchen or prep area. There are different price points, depending on how long parties are, what day of the week and if you are a village resident, that start at $75 an hour. There is a minimum of three hours for all events.

Ballroom Factory Dance Studio. Photo courtesy of the studio
Moderately Priced Rooms or Halls
2754 Grand Ave. – Baldwin
George Irwin - (516)-546-9447
This recently renovated room is great for a smaller gathering, and has hosted many first birthday parties! Its party package includes a four-hour rental for $800 for the hall and use of the kitchen, though it's best to use the kitchen to heat up or warm items. It also includes unlimited soda and a bartender, if you'd like. The hall fits 88 people comfortably, but no more than 99. It is cash only, and there is no cotton candy allowed.
620 Waverly Ave. Unit H – Patchogue
(631) 801-7213
This dance studio doubles as a great party space for up to 150 people. The basic rental package includes four hours, tables and chairs setup and cleanup. It also includes a two-hour preparation time to decorate. You can use the studio's music system and DJ lighting. Chair covers and linen tablecloths are available for an extra fee. The price varies based on the day and time, and starts at $850 for up to 100 people. The highest ballroom rental is $1,250 for 126-150 people on a Saturday night. The prices vary if paid in cash.
58 Greenwood Ave. – East Islip
(631) 372-0066
This catering hall features large banquet room and a fully equipped modern kitchen to fit any budget. It has accommodations for up to 120 guests. There is a minimum of a four-hour rental. It will run $175 an hour. There is onsite parking, and a separate dance floor space if you have a DJ.
80 Magnolia Drive - Selden
(631) 736-5855
This hall is available for every type of event – birthday party, communion, confirmation – anything! Hall rental is on the weekends. A four-hour party rental is available for $500, which includes the cleanup cost and an attendant. It also includes two hours to set up and an hour after to pack up extra food. A beverage package must be purchased from the center. The cultural center offers kitchen services to warm up food, coffee urns, sternos and racks, as well as an Internet jukebox. There is a minimum of 40 people; the facility holds 96 people.
38 West 1St St. - Patchogue
(516) 818-4807
This Knights of Columbus hall fits 130 people and is perfect for birthday parties or any celebration. For a four-hour rental with a two-hour setup, the rental price is $650. This also includes a bartender or attendant. It should be noted the facility does not allow cotton candy machines, chocolate fountains, popcorn makers or confetti. All other decorations, backdrops and food are permitted.
1 Legion Place – Malverne
(516) 376-9304 – ask for Tony
This hall can fit 115 people. The rate is $750 for four hours, and you can arrive early to decorate. The staff sets up the tables and chairs for you and will provide a bartender. Any drinks must be bought from the hall, but you can bring your own food.
525 Bedford Ave. – Bellmore
(631) 252-2719
The Loft is a unique party experience. For $700, you can throw a four-hour party and bring your own food and decorations. Or you can use one of its many packages, which includes food, servers, linens and a bartender. Either way, The Loft is a cut above the rest, with a private movie room, for an additional cost, to really enhance your party. The Loft also works with various vendors such as DJs and photographers. Both the Loft and its vendors work with every budget to make your experience something special. The Loft can hold up to 120 people.
1500 Newbridge Road – North Bellmore
(516) 826-7526
The average price starts at $1,300 for a four-hour party, with a three-hour window to set up. The price also includes unlimited soda, iced tea and beer and wine (if you so choose). The Vamps Club is run by members of the North Bellmore Fire Department, who work hard to make sure everyone's experience is a great one.
155 Searingtown Road – Albertson
(631) 777-1999
The ballroom at the VFW in Albertson can accommodate up to 180 people. For $500, you can rent the ballroom for a minimum of four hours and 50 people. This includes table and chair setup, as well as tablecloths and table skirts for buffet tables. This post offers various beverage packages at additional fees. It also offers a discount on the hall rate if you use its preferred caterer Felico's Catering. You can add a bartender or wait staff for additional fees, as well.
31 Horseblock Road – Centereach
(631) 585-7390
There are two rooms available to rent at this VFW post. The Colony Lounge fits 70 people and costs $650 plus tax, while the Heritage Room starts at $1,200 plus tax for up to 150, and can accommodate 300 (there is a $100 fee if more than 150 people). The rates are for a four-hour party, and the post does offer party packages and catering. All rentals include a maitre'd or bartender and refrigeration/ice/water, as well as setup and cleanup.
All photos courtesy of the venues.