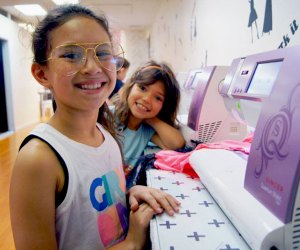 Birthday Party Ideas and Venues for Tweens on Long Island
Don't fret if your preteen's birthday has rolled around and you realize he or she has outgrown the bouncy house circuit. There are plenty of party options on Long Island specifically for this age group. Discerning tweens know what they like, so we've rounded up a list of awesome party spots that will impress this picky crowd.
From zip lines to fashion shows, these tween birthday bash ideas at cool Long Island spots fit the bill for that special day. Call the venues for the most up-to-date pricing information.
Got a not-so-little kid? You'll want to take a look at our guide to tween and teen fun on Long Island for exciting and cool things to do. And for more birthday party ideas, check out our Long Island party guide.
Nassau
Fashion Class — Merrick
1812 Merrick Road
Got a budding fashion designer or style aficionado? With a Fashion Class party, the birthday girl or boy can choose from a sewing project such as a twirly skirt or pajama pants, a craft project, or a runway show. Paper goods, invitations, and decorations are included. Ideal for ages 8-12.
Just Escape LI — Massapequa
​529 Broadway
Put your child's problem-solving skills to the test with an escape room party. Kids ages 7 and older must find the secret recipe in a candy store in the "Sweet Revenge" room or make it out of the carnival before a big storm hits in the "Carnival Conundrum." All party packages can be customized and include one or two hours in your chosen room, a private party room, two slices of pizza per guest, unlimited beverages, and more.
Lanyard Ladies — Mineola
464 Jericho Turnpike
In addition to friendship bracelet and lanyard-making themes, crafty kids can master difficult patterns at one of these parties. Other crafty options include pajama and tea parties and flip-flop making. Prefer to host one of these parties at home? The Lanyard Ladies will travel to you. On-site parties for six guests or fewer begin at $195.
Long Island Sports Complex — Freeport
103 Mill Road
Birthday parties for kids up to age 12 are available at this climate-controlled facility with 25,000 square feet of turf. LI Sports Complex also offers customizable birthday parties to accommodate multiple sports, including soccer, GaGa, inflatables, and more. Whatever sport your child is into, he or she seemingly can find it here.
RELATED: Do-it-yourself birthday party venues on Long Island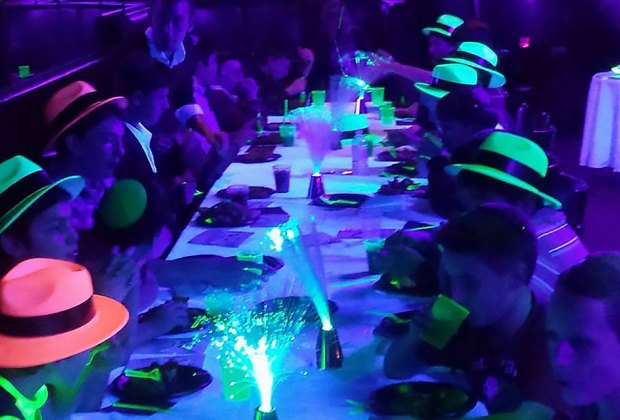 Celebrate at an "ultraviolet" birthday party at Woodmere Lanes and its Backstage club. Photo courtesy of Woodmere Lanes
Woodmere Lanes — Woodmere
948 Broadway
This bowling center in south Nassau offers bowling and non-bowling party packages, including a DJ, karaoke, and glow and club light options at its Backstage nightclub. With seven different party packages to choose from and custom options available, your tween can celebrate like a real VIP. Prices begin at $149 for seven children.
Suffolk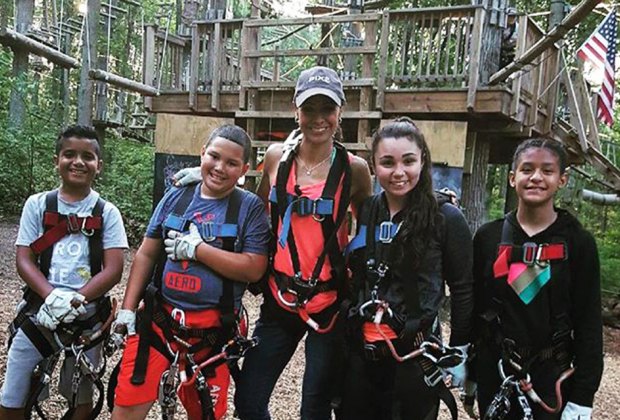 Zip your way to a thrilling birthday party at Adventure Park at Long Island. Photo courtesy of the park
Adventure Park at Long Island — Wheatley Heights
75 Colonial Springs Road
Climb or sail among the trees at this outdoor park with 10 separate trails of varying challenges sure to please picky tweens and teens. Kids must be at least 7 to visit the park. Call for party packages, but note that food is not included in any package. The park opens for the season on March 30.
RELATED: Birthday party entertainers on LI who come to you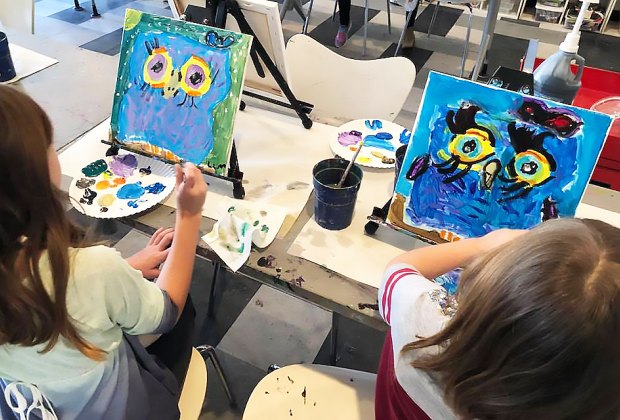 Let creativity flow at a Mini Monet tween birthday party. Photo courtesy of Mini Monet
Mini Monet — Sayville
64 Railroad Avenue
Get your friends together at the studio as an instructor gives everyone step-by-step guidelines on creating a masterpiece. Mini Monet's tween or teen party includes a choice of string art, dream catchers or weaving, pizza, beverages, paper goods, and a special gift for the birthday child. No experience is needed and it is ideal for ages 9-12. Parties cost $450 for up to 15 children.
Paint A Piece — Commack
6126 Jericho Turnpike
This venue offers paint-your-own pottery, glass fusing, candle making, and canvas painting classes for tweens and teens. Parties include exclusive use of a party area, one slice of pizza per guest, cupcakes, candles, beverages, balloons, and paper goods. Each guest leaves with his or her own work of art. Prices begin at $299 for 12 children.
This post was first published in 2016. It was updated in February 2018.