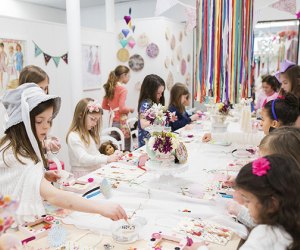 8 DIY Party Spots for Long Island Families
If you have a crafty kid, you already know his or her No. 1 birthday party wish probably involves pots, pans, paint, and pottery. DIY birthday parties are on the rise and proving to be a treat for children of all ages, who get an opportunity to learn a craft and take a project home with them. These eight party spots on Long Island either offer venues where kids can create and build or boast experts who come to your home to entertain guests with a special project.
Don't forget to check our directory and Long Island Birthday Party Guide for more ideas.
Nassau
Cool Crafts — Wantagh
3479 Merrick Road
If you're short on space at home and want to throw an arts-and-crafts party, Cool Crafts provides a great space and party packages that include a ceramic painting project, video games, music and dancing, and even a mini manicure station. Packages begin at $299 for 10 children.
Culture Play — East Meadow
220 East Meadow Avenue
Kids, tweens, and teens can build and program a robot, design an animated character, create a 3D model and print it out, and have a blast engaging in STEM activities. Choose from among three technology party packages that include facilitators who lead activities and demonstrations. Packages begin at $399 for 12 children.
Krafty Hands —Syosset
49 Ira Road
Choose from four party themes, all of which include painting and a craft, dance, games, and more. With "Silly Science," "Cupcake," and "Stuff-a-Pet" parties, and more, there's truly something for everyone.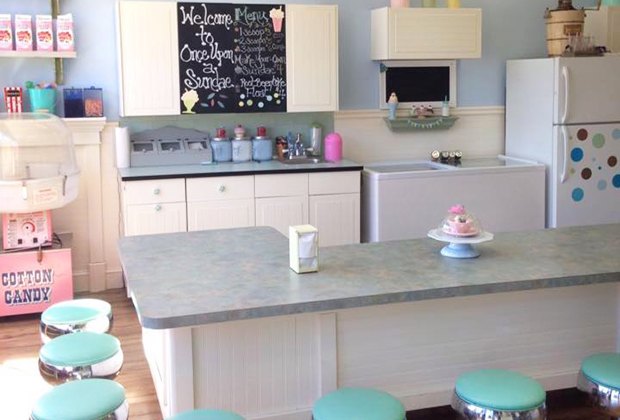 Kids can make their own sundaes in a retro style ice cream parlor.
Once Upon a Sundae — Rockville Centre
20 S. Village Avenue
After young children have danced, played with the Lego table, slide, and interactive general store, the sweetest DIY project of all is unveiled: They get to make their own ice-cream sundaes. DIY add-ons include a stuff-a-pet activity. Packages begin at $425 for 11 children.
Suffolk
Bubble Birthdays — Babylon
15 East Main Street
Whether you have a toddler or teen, Bubble Birthdays creates age-appropriate events at your home or venue that include lessons on making soap or candles, ceramic painting and jewelry making. There is even a pastry chef party at which kids learn to make cakes from scratch. Other DIY party themes include "Messy Art," "Pixie Party," and a "Sneaker Craze" party at which guests create their own unique pair of sneakers. Packages begin at $299 for 12 children.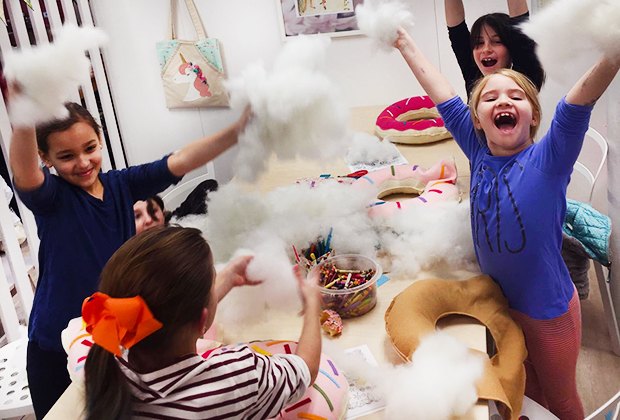 Kids crafting donut pillows at Craftree.
Craftree — Huntington
7 Green Street
Children of all ages can enjoy Craftree's craft parties, which are divided by theme. Children ages 7 and older can take part in sewing parties that include instruction and craft/sew materials. Packages begin at $395 for 12 children.
Paint a Piece — Commack
6126 Jericho Turnpike
Paint a Piece offers crafty party packages to suit all needs. Party options include pottery making, canvas art, glass projects, and even candles. Kosher and dietary restrictions are accommodated.
Studio Art — Sayville, Water Mill
249 West Main Street, Sayville; 670 Montauk Highway, Water Mill
Whether you choose a party at a Studio Art location or prefer that its experts come to you, all creative parties include art materials, face painting, music, and dancing. Craft options include designing your own sneakers, charm bracelet beading parties, painting a terra cotta flowerpot, designing an umbrella, and more.
Top photo: Craftree. Photo by Vera Mendizabal Photography. Photos courtesy of the venues.