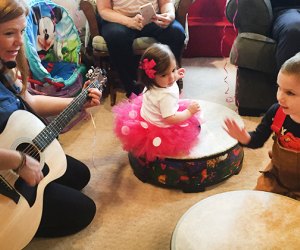 Kids' Birthday Party Entertainers on Long Island That Come to You
Let's be honest, sometimes you can't bear the thought of planning another destination birthday party. So why not make it easier on yourself and plan one at home?
Don't let the home setting fool you—you and your little one have plenty of options from which to choose. From magicians to at-home spas and concerts in your living room, home birthday parties give parents and kids fabulous entertainment in comfortable setting. Not to mention it can be easier on mom and dad.
All of the options below service the entirety of Long Island. For more party planning help, check out our Long Island Party Guide.
Busamove
Party bus
Talk about a party made easy! With Busamove there is no setup, cleanup, or kids running through your home. It offers several types of party buses, customized to a child's age, from the "Movie Bus" to the "Game Bus," and "Glamour" and "Activity" buses. The bus remains parked for the entire event. Busamove suggests booking your party bus four to six weeks in advance of your date.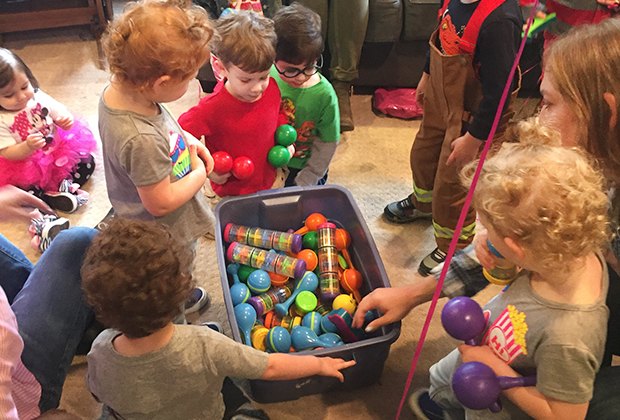 Darlene Graham Entertainment offers music and much more.
Darlene Graham Entertainment
At-home concert
Music lovers can enjoy Darlene's fun and interactive parties, which include live guitar, instruments for kids to enjoy, parachute play, Miss Lucy the puppet, and a bubble machine. These parties are perfect for children ages 1-6, but anyone can join in on the good time. Parties are usually one hour and planned around 30 kids. For an extra cost, children can receive one of Darlene's CDs. Parents have the option to add on musicians besides Darlene, including creating a full band.
David FunN
Magician and versatile entertainer
David FunN bills himself as Long Island's favorite children's and family entertainer. Parents can choose from three birthday options, ranging from 40 minutes to 2 hours. David comes ready with magic tricks (including a live rabbit), but can also do balloon animals and his own music. He keeps children engaged and smiling the entire time and even gives out magic wands to all the kids.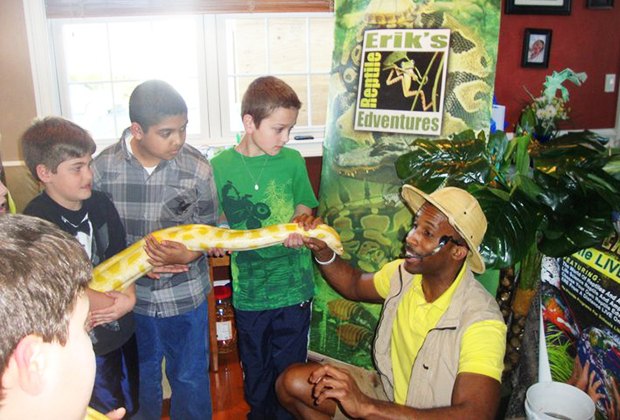 Snakes and other reptiles, as well as amphibians and even bugs, are part of Erik's Reptile Edventures.
Erik's Reptile Edventures
Mobile animal show
Have a budding zookeeper or animal lover? Erik will bring lifelike reptiles, amphibians, and bugs to your party, including a 12-ft-long 'python!' Kids participate in fun activities, such as a frog jumping contest, and the birthday child gets a special gift. Parents have several options, including half-hour and one-hour parties or a choose-your-own edventure. Check the website for pricing.
Frankie's Carnival Time
Create your own carnival
Frankie's Carnival Time can accommodate nearly anything you can imagine, including pony rides and a petting zoo, dunk tanks, karaoke and music machines, jugglers, caricature artists, inflatables, and more. Parents can choose from different food carts, including hot dogs, popcorn, and cotton candy.
Gametruck
Mobile entertainment
The ultimate video game party for your child's birthday celebration. Gametruck comes to you with everything you need to make your party a success, including laser tag, bubble soccer, and more. Parties range from 1 1/2 to 3 hours and come with a game coach to keep the party popping. Parents also get a digital invite link for invitations and a VIP gift.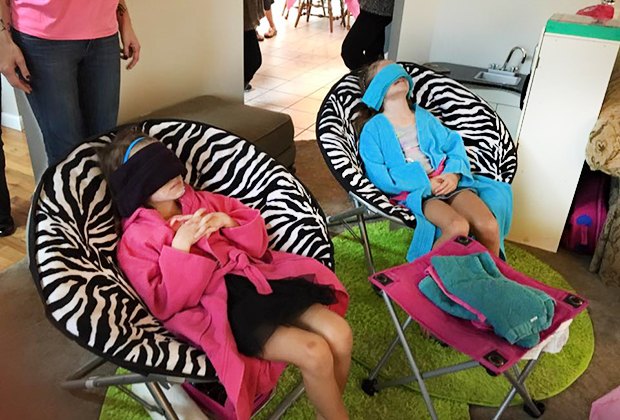 Pamper your birthday princess at Lil Divas Spa on the Go.
Lil Divas Spa on the Go
At-home spa, manicures, pedicures, and more
With four spa options, there's something for every little princess. The birthday girl can choose from manis, pedis, facials, a glitzy makeover, and more. Children pick a spa treatment and also make a charm bracelet to take home. And of course, the birthday girl gets a tiara. Add-on options include making your own flip flops, creating your own lotion, and a candy buffet. Parties run 1 1/2 hours with two stylists for up to 14 girls. A third stylist is sent for larger parties. Note: The stylists are there to perform a specific duty and not to control the children or the flow of the party. Lil Divas says that is up to the parents.
Mad Science Long Island
STEM parties
These parties are great for budding scientists, ages 4-12. Mad Science brings high-energy, interactive parties that typically last an hour and include 15 children. Add-ons include a cotton candy machine, bubble potions, and rocket launching. Parents also can add on goody bags and lab coats for all the children. Invitations are included and each child will leave with a take-home activity.
Partyloons
Total entertainment company
Parents can customize their child's party with options such as clown packages, DJ/karaoke packages, carnival parties, magic/juggling, and more. There is even a mix-and-match package for those who can't make up their minds or want a little of everything. Most parties are planned for about 12-15 children but parents have the option to include more. Each party comes with a coordinator to make planning easier. Parties can be held indoors or outdoors.
A version of this was published in 2017. It was updated in March 2019.
Top photo: Birthday musician Darlene Graham hails from Newfoundland. Photo courtesy of the performers/organizers.