News: Time to Apply to Kindergarten, New Residents at NYC Zoos, Free Coding Classes for Teens, Free Support for New Parents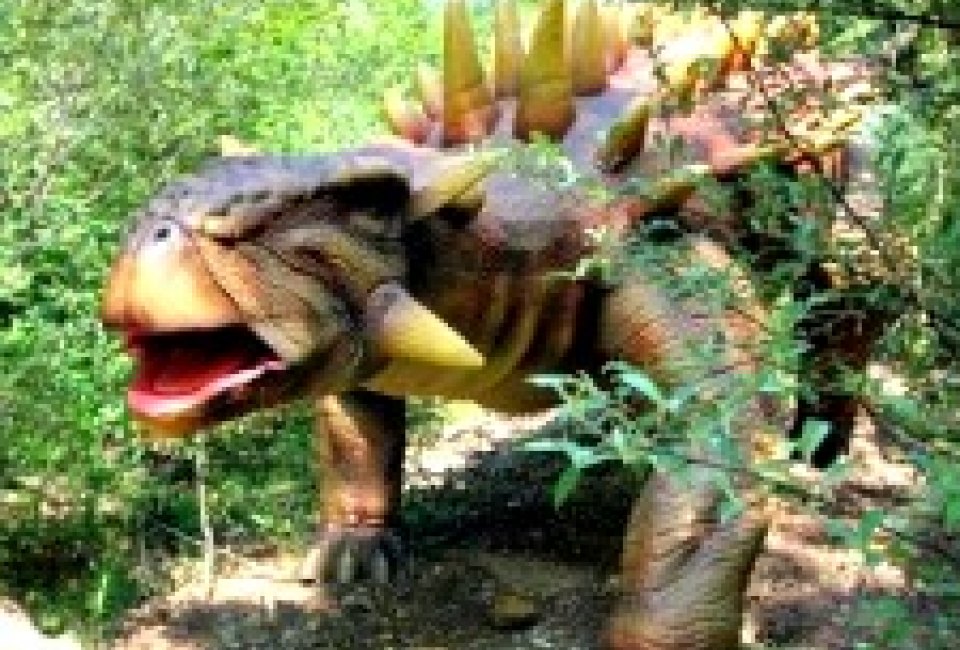 1/7/15
- By
Alina Adams
Our first links post of 2015 is a grab bag of odds (a remake of John Waters' infamous Pink Flamingos with kids!) and ends (the closure of Lower East Side mainstay Streit's Matzo Factory), plus important news if you're applying to kindergarten. We've also got the scoop on the newest residents at the Central Park Zoo, a rise in the cost of admission at a beloved kids' museum, dinosaurs on Staten Island, FREE coding classes for teens, and other news of interest to NYC families.
Openings, closings & changes After 90 years (!) on the Lower East Side, Streit's Matzo Factory is moving out of NYC completely. One of the last remnants of the once thriving Jewish neighborhood, the spot hosted the popular Passover Palooza kids' celebration for the past three years. We raise a glass of Manischewitz to its history and plan to drop by to say goodbye in person before it closes in the spring.

One of our favorite places to eat with kids in Inwood, Fort Tryon Park's New Leaf Restaurant, closed in December but the good news is it will reopen in the spring with a new look and a new operator: local chain Coffeed. Thankfully the chef and name will remain the same, and 10% of the earnings will be split between the New York Restoration Project and the Fort Tyron Park Trust.

Say hello to the new residents at NYC zoos. On Friday, January 9, a pair of rescued grizzly bears will go on display in the former polar bear habitat at the Central Park Zoo. Meanwhile, the Staten Island Zoo is hosting eight animatronic dinosaurs from New Jersey's summer attraction Field Station: Dinosaurs for the winter. Dino lovers of all ages can check out the creatures through April 1.

In museum news, Queens' New York Hall of Science quietly upped its general admission prices from $11 for adults and $8 for children to $15 and $12, respectively. Meanwhile, the Museum of Arts and Design moved its pay-what-you-wish night to Thursday from 6 to 9pm. MAD hosts frequent Family Days and Studio Sundays for children, who get in FREE anytime.
Support for new parents They say it takes a village to raise a child. But many new moms and dads don't know where to turn for advice and support, especially here in New York City, where parenting can be particularly overwhelming. That's why we were intrigued to hear about Guiding Parents, a new nonprofit offering FREE one-on-one emotional and social support for new NYC moms and dads. Parents are matched with trained volunteers who listen, commiserate and, if necessary, refer to a variety of agencies and resources in all five boroughs. If you want to learn more, check out Guiding Parents' website or attend the org's kickoff event and info session next Monday, January 12.
The ABCs of applying to kindergarten If your child is turning five this year, you've probably got kindergarten on the brain. For the second year in a row, the the Department of Education's is urging parents interested in public schools to apply online. Rank up to 12 choices, and then cross your fingers and hold your breath until April when results are sent. Registration just opened this week and runs through Friday, February 13. Although when you fill out the form has no bearing on which school your child ends up in, considering all of the technical issues last year, it's probably best not to wait until the last minute. InsideSchools has a great primer on applying to kindergarten and notes that parents are strongly urged to visit every school they list. No amount of online research beats experiencing a school firsthand.
FREE coding lessons for teens In this day and age, teaching kids to code isn't just enriching, it's practically a necessity. If you've got a teen interested in learning to code, Webeducator.com is offering FREE, online, self-paced lessons for students in high school and college. I asked my son to check out the site (after all, what do I know?), and he reported that some of the courses offered, like HTML, CSS, jQeury and JavaScript, are also available for FREE at places like CodeAcademy.com. However, no-cost courses in PHP and SQL are harder to come by, so he immediately created a Webeducator.com account and dove right in. All students ages 13 and up can take as many FREE courses as they'd like with the code CODE4KIDS.

Speaking of high-tech things, as of January 1, 2015, tossing old electronics in the garbage is illegal since they can poison the environment with cadmium, lead and mercury. From now on, you need to e-cycle those old laptops, smartphones and other electronic waste or face a fine. The Department of Sanitation offers a handy apartment building bin program. Or you can drop off old electronics at frequent e-cycle events. Another option: try to donate or sell your stuff. If anyone wants my husband's laser disc player, just say the word!
Think pink... flamingos? Perhaps the weirdest news we've ever reported but we just couldn't resist. While we totally get how John Waters' sweet movie Hairspray (and its subsequent musical adaptation) make for fun family entertainment, we never thought his NC-17-rated Pink Flamingos would get the kiddie treatment. But now it has! As part of a new video art piece at the Marianne Boesky Gallery, the writer/director/provocateur is screening a G-rated version of his cult original called Kiddie Flamingos starring children. So we're guessing the poop-eating scene is out. We're not sure we'd take the kids to see this version, either, but if you dare, it will be on view from Friday, January 9 through Valentine's Day.
Click Here to Sign Up!
i