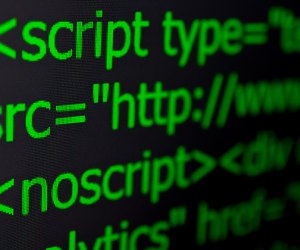 Coding Classes and Camps for NYC Kids
In our increasingly tech-driven world, knowing how to code is an invaluable skill. But kids who code don't really look at it that way—they just think it's lots of fun to design video games, create websites, and make robots move. Take my 10-year-old: He first caught the coding bug in second grade after attending a demo led by RoboFun where he learned about the wonders of Scratch, an easy-to-use programming language specifically aimed at children ages 8 to 16. Ever since, he's continued to learn how to code at home thanks to FREE educational websites like Scratch's official site at MIT and CodeAcademy.
Even though he can work on his own, I'm a big believer in kids learning from other kids (not to mention the benefits of socializing with peers and getting him out of my hair for a few hours). So I recently researched coding classes for children in New York City to locate a program or two that would work for him. What I found were 11 high-quality classes and camps for kids who have an itch to try Scratch or another computer programming language. You can find even more tech fun for kids in our Geek Guide and more NYC classes in our Classes Guide and Directory Listings.
CoderDojo NYC – Citywide
Various locations; visit the website for details.
This volunteer-run org offers FREE sessions to children ages 7 to 17 covering HTML, CSS, JavaScript, game development, and web programming. No experience necessary, though pre-registration is required, and kids should bring their own laptops.
Dazzling Discoveries – Upper West Side
971 Columbus Avenue near 108th Street
Arduino and Lego Mindstorm are part of the Robotics, Programming & Game Design program for ages 8 and older. The summer camp includes computer game design, Lego Robotics, and 3D printing.
Digital Media Academy – Manhattan
Various locations; visit the website for details.
These camps offer programming, Minecraft, robotics, app, and game design for ages 8 and up.
Flatiron School – Financial District
11 Broadway between Morris Street and Battery Place
Founded in 2013, the Flatiron School opened its doors to high-school students the next year. Although the classes are for beginners, The Flatiron School doesn't use visual coding languages like Scratch; instead, students build websites and mobile apps using industry-standard languages.
iD Tech Camps – Manhattan
Various locations; visit the website for details.
If it were up to my son, he would quit school and study computer programming full time. While that's not happening, this summer he attended this camp for two weeks. iD Tech offers programs in app development, game development, robotics engineering, and more.
Launch Math & Science Centers – Upper West Side
173 West 81st Street at Amsterdam Avenue
Students in first through eighth grades can learn computer programming with Scratch, Python, and mobile apps. Summer and school-year camps are available at the UWS location, plus two satellite locations during the summer.
Pixel Academy – Cobble Hill & Lower Manhattan
163 Pacific Street between Clinton and Court Streets
256 West Street
Members of the youth maker space can drop in on any weekday during the school year and choose from workshops such as programming in Javascript, HTML and Python, Web Design with PHP for server scripting, and 2D, 3D, and mobile game design. Kids can also design their own coding projects with the help of a mentor. Summer camp is open to ages 7 to 14.
Robofun – Upper West Side
2672 Broadway near 102nd Street
Great for absolute beginners, RoboFun teaches Game Design and Lego Robotics for the youngest aspiring coders, even offering PreK programs. After-school clubs, weekend workshops, and summer camps are all available.
SHIP (Summer Hackers Initiative Program) – Bed-Stuy
LIU Brooklyn, 1 University Plaza
High-schoolers of all programming levels, from beginner to expert, can spend a month learning to code or enhancing their existing coding skills from faculty who also teach at the elite Stuyvesant High School. An application is required, but admissions is need-blind and financial aid is available for those who qualify.
Tech Kids Unlimited – Brooklyn Heights
NYU Tandon School of Engineering, 6 MetroTech Center
This tech program is geared toward special-needs students. A 3:1 student-to-teacher ratio helps students grasp real-world technology and prepare for the job market. Students ages 7 to 19 are taught coding in addition to a variety of computer science principles through a project-based curriculum.
Techno Team – Upper West Side
160 Columbus Avenue near 67th Street
Though the org runs a Techno Tots class for ages 3 to 5, it's really just an intro to technology course. Hard-core coding begins with Coding Capers for ages 7 to 12, while Programming Possibilities (ages 9 to 12) offers more advanced training, in which students design and implement instruction sequences for a variety of projects.
Bonus: Don't forget about your local public library. Many branches offer FREE coding classes for kids—our local NYPL is actually where my son was first exposed to programming. So be sure to check your library's calendar.
Find out about other tech programs for kids including robotics and maker spaces in our Geek Guide.
Photo via Shutterstock.
This post originally published in April 2014.