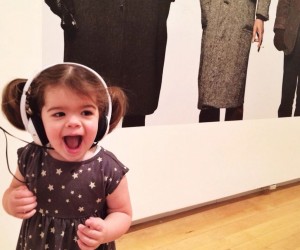 Free Museum Days in Connecticut
Connecticut may be one of the nation's smallest states, but what it lacks in square footage it makes up for in culture. Connecticut boasts hundreds of art museums, historical homesteads, science museums, children's museums, and cultural centers across the state. If you want to take advantage of everything the Nutmeg State has to offer, but don't love the price tag that comes along with it, then this list of family-friendly cultural attractions featuring free days for visitors is for you! From the Lyman AIlyn Art Museum in New London to the Wadsworth Antheneum in Hartford, there's something for every interest and age group. Still craving more? Check out our complete Connecticut museum guide.
Below is a list of free visiting hours in various museums and cultural centers around the state. Please confirm these free days and evenings with the museums before heading out. Sometimes, especially near a national or religious holiday, schedules may change. Also, keep in mind that teachers, veterans, or seniors may also receive extra discounts.
Fairfield County

Aldrich Museum—Ridgefield
The Aldrich offers its Third Saturdays Family Workshops for free. This includes family workshops led by museum educators or artists. Each month, young visitors can create art inspired by the exhibitions on view followed by a tour of the galleries.
Bellarmine Museum of Art—Fairfield
Bellarmine Museum of Art (BMA) is located on Fairfield University's campus. The BMA is free and open to the public each and every day that Fairfield University is open. Spend a few hours enjoying works of art from antiquity through the Renaissance and beyond.
Bruce Museum of Arts and Science—Greenwich
The Bruce Museum is consistently voted the "Best Museum" by local media. You can enjoy the museum for free on Tuesdays. This regional museum is located in Greenwich and highlights art, science, and natural history, in addition to a variety of changing exhibitions. You can also enjoy their First Sunday Science Program at the Seaside Center at no cost.
Stepping Stones Museum for Children—Norwalk
If the idea of spending another night cooped up in the house with the kids is making your cringe, then get up and Get Into It! at Stepping Stones Museum for children. Free admission and fun on the first Thursday of every month from 5:00 p.m. to 8:00 pm.
Weir Farm National Historic Site—Wilton
Weir Farm is the only National Park dedicated to American painting. The Park grounds are open year round, but if you want to enjoy a guided tour of the grounds, studios or check out a free artist kit, then you will have to plan your visit from May 1- October 31 when Weir Farm is fully operational. The National Park Service provides all visitors access FREE of charge to the grounds, special programs, Burligham House Visitor Center, Weird Studio, Young Studio, art supplies to borrow, and ranger-guided tours of the Weir House.
New Haven County

Peabody Museum of Natural History —New Haven
Located on the campus of Yale, The Peabody is a Connecticut Institution. During the months of September to June, the Museum offers free admission for all visitors on Thursday afternoons from 2:00 p.m. to 5:00 pm.
Yale University Art Gallery—New Haven
Whether you're interested in paintings, drawings, sculpture, or photography, there is plenty to feast your eyes open here. Open six days a week (closed on Mondays) and always free of charge, the collections include Asian, European, Ancient, Modern, and Indo-Pacific art.

New London County

Children's Museum of Southeastern Connecticut Dollar Nights!—Niantic
OK, so this Museum isn't exactly free, but on certain evenings it is just a dollar per person over the age of 1 making this night affordable fun for all. Last admission is 30 minutes before closing. Check website for $1 entry nights.
Lyman Allyn Art Museum—New London
You say it's your birthday? Well, then head to the Lyman Allyn Art Museum! This museum not only offers FREE First Saturdays from 10 a.m. to noon, you can also enjoy the gift of art with FREE admission on your birthday. Just bring identification to prove it.
Hartford County

Wadsworth Atheneum—Hartford
The Wadsworth Atheneum Museum of Art is the oldest continually-operating public art museum in the United States. It was also the first museum in America to purchase works by artists from Dali to Miro. Arrive between 10 a.m. and 1 p.m. on the second Saturday of each month and enjoy free admission for the day.
New Britain Museum of Art—New Britain
Spend your Saturday mornings being inspired. The museum offers free admission every Saturday from 10 a.m. to noon. Children under 12 enjoy free admission every day (closed Mondays).
Middlesex County

Kidcity Children's Museum—Middletown
Every third Thursday of the month, Kidcity stays open from 5 p.m. to 7 p.m., so go and play. Exhibits include a medieval village, toddler sea caves, a farm, puppets, dolls trains, and more.
Tolland County

Ballard Institute and Museum of Puppetry—Mansfield
The Ballard Institute and Museum of Pupperty (BIMP) is free and open to the public. Interesting fact: UCONN is the only university in the country to offer a Masters degree in Puppetry. BIMP is one of Connecticut's hidden treasures. With a collection of over 2,500 puppets from around the world, this small museum is sure to entertain.
If you're feeling adventurous and have time for a short road trip, check out attractions in neighboring states. Check out free times to visit NYC Museums, Gardens, and Zoos, or enjoy free admission for kids at Boston museums and attractions.

Published 2017; updated 2019 by Clementina Verge