20+ Ruth Bader Ginsburg Children's Books (+ More Women Leaders)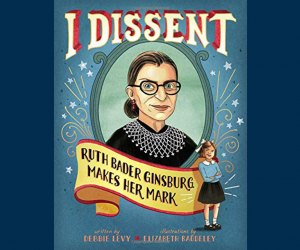 9/23/20
- By
Katie Nave
As we continue to honor the remarkable life of the late Supreme Court Justice Ruth Bader Ginsburg, we've compiled a list of our favorite children's books about the great RBG herself and other inspirational women leaders. From board books to teen picks, these tales will empower young people to go after their dreams, fight for equality, and blaze new trails.
It's never too soon to teach children about the legacy of women like Ginsburg, Maya Angelou, Anne Frank, and many, many more. Whether you're a parent wanting to bolster the homeschool library, a teacher, or just looking for gift ideas for the little one in your life, these children's books are sure to teach and inspire minds of all ages. Complete your feminist library with the noteworthy books below.
Note: This article uses some affiliate links, which means we may earn a small commission if you choose to purchase a book (there's no extra cost to you). Please know that we only recommend items that we have thoroughly researched and highly recommend.
Board Books and First Books About RBG and Inspirational Female Leaders
by Anna Membrino
This board book introduces little ones to Ruth Bader Ginsburg's life through simple, read-aloud text and colorful illustrations.
by Mudpuppy and Yelena Moroz Alpert
Celebrate 25 trailblazing women with this vibrant board book for the tiniest feminists.
RELATED: 21 Kids' Books About Racism and Social Justice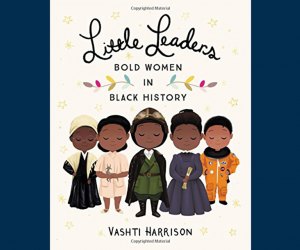 by Vashti Harrison
Introduce your little ones to the Black women who forever changed history with this beautifully illustrated board book.
Picture Books About Powerful Women for Early Readers
by Sarah Warren and Robert Casilla
Enjoy the story of Dolores Huerta and the extraordinary battle she waged to ensure fair and safe work places for migrant workers.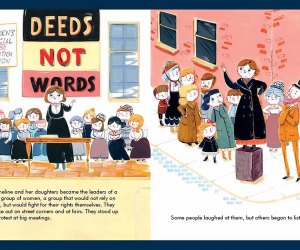 By Lisbeth Kaiser
This book shares the inspiring story of Emmeline Pankhurst, a women's rights activist who changed the world for future generations of women.
by Kate Pankhurst
Introduce kiddos to history's most notable women, including Rosa Parks, Frida Kahlo, and Amelia Earhart.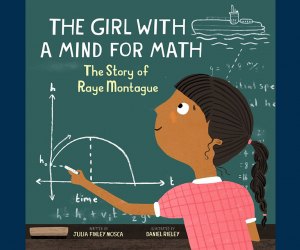 by Julia Finley Mosca
Raye Montague knocked down countless barriers to become a female engineer and will inspire the youngest aspiring scientists.
Elena Favilli and Francesca Cavallo
This collection of 100 page-long biographies about extraordinary women from past and present-day includes Ruth Bader Ginsburg. There's also now a second edition of this book with 100 more women and their illustrations!
by Laurie Wallmark
This is the story of computer genius Grace Hopper who will inspire girls to take chances and go after their dreams.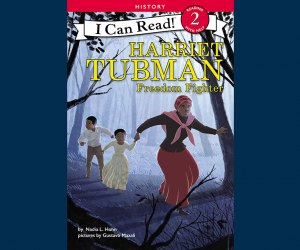 By Nadia L. Hohn
Children can learn about the inspiring life of Harriet Tubman, who fought against slavery, in this early reader biography.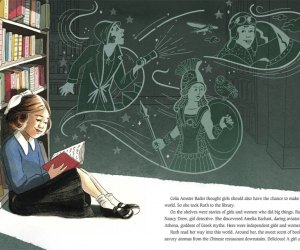 by Debbie Levy
Learn about the life of the late and great Supreme Court Justice Ruth Bader Ginsburg in this striking picture book.
by Lori Degman
This book shares the stories of the most courageous women in history, including Rosa Parks, Sally Ride, and Mother Teresa.
by Isabel Thomas
This book shares the life of the first female Nobel Prize winner Marie Curie.
by Kate Schatz
Go through the alphabet, learning all about great women such as Angela Davis and Billie Jean King.
by Andrea Beaty
Children will love the story of Rosie Revere who wildly dreamed of becoming a great engineer by pushing through failure.
by Chelsea Clinton
Former first daughter Chelsea Clinton introduces young feminists to 13 inspirational women who, without fail, persisted.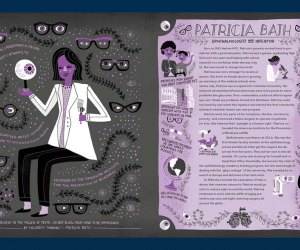 by Rachel Ignotofsky
This educational and entertaining book highlights 50 women in the fields of science, technology, engineering, and mathematics.
by Jonah Winter
This engaging picture book about Ruth Bader Ginsburg details her life while asking the reader to pay close attention to the obstacles she faced.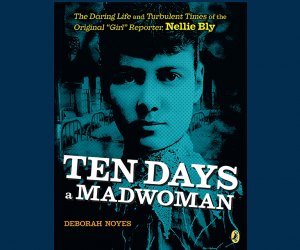 Books for Tweens and Teens About Inspirational Women

19. 10 Days A Madwoman
by Deborah Noyes
This is the story of Nellie Bly, a young woman who was a trailblazing female journalist at the end of the nineteenth century.
RELATED: 35 Ways to Celebrate Pride with Kids
by Caroline Moss
Young people will be deeply inspired by the life of beloved First Lady Michelle Obama.
by Margot Lee Shetterly
This is the unforgettable story of four trailblazing Black female mathematicians at NASA.
by Irin Carmon and Shana Knizhnik
Celebrate the remarkable life of late Supreme Court Justice Ruth Bader Ginsburg with this must-have read detailing her rise in pop culture and some of her lifetime achievements. There's also a young readers' edition that's recommended for grades 5-8.
Photos courtesy of the publishers