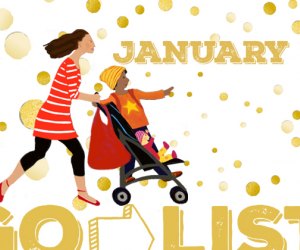 January GoList: Best Things to Do With Houston Kids This Month
It's a new year, so start it off right by getting out at one of these fun events around Houston. Who knows if we will actually get a winter this year, but just in case you need ideas for fun indoor activities, check out Houston's best indoor playgrounds and rock climbing gyms, or a unique experience like free classes for kids - from painting to coding - at your favorite area stores.
And while Christmas is technically over, many holiday festivals are still up and running through the first few weeks of January, so you can still check out the beautiful holiday lights at Zoo Lights, Festival of Lights in Moody Gardens, Sugar Land's Holiday Lights, and Magical Winter Lights for a little while longer. The stunning White Christmas at the Cockrell Butterfly Center, where you are surrounded by hundreds of white tropical butterflies, also closes soon - on Jan. 5! Read on for the best things to do around Houston in January with the kids.
Exploration Station - Northwest Houston
Jan. 3 & 20, 2020
Spend time in nature with some interactive fun at the beautiful Kickerillo-Mischer Nature Preserve in Northwest Houston. The preserve is neighbors to Vintage Park, a multi-use development with lots of shopping and eating opportunities, so make a day of it!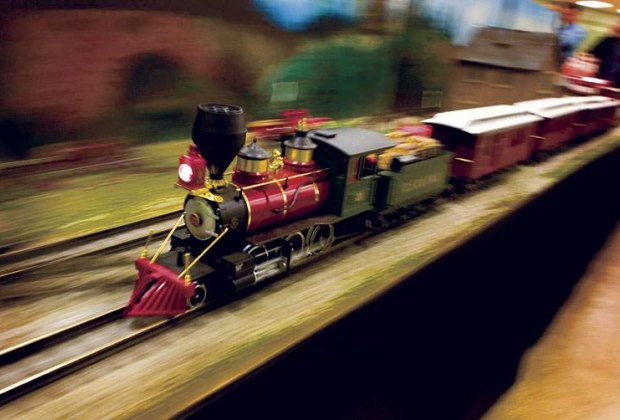 Make your train lover's dreams come true at the Toy Train Show & Swap.
Toy Train Show & Swap Meet - Westchase
Jan. 4, 2020
All aboard! Families with train-loving kids, start 2020 with a day full of operating layouts, buying and selling trains, door prizes, train raffles, and more. And if this event leaves you wanting more, see where else you can find real trains around Houston.
Choco Loco 5k, 10k & Kids Run - Downtown
Jan. 11, 2020
It's a dream come true for chocolate lovers. Get in your fitness, and then enjoy live music, food, a prize drawing, and the best part - a massive chocolate fountain. Why can't exercise always be this fun?
The "A" Games - Ancient Games from Around the World - Memorial City
Jan. 11, 2020
These games are the definition of retro. Learn about and play games that date back to 4,000 years ago from all over the world at Memorial City Mall. You can even purchase sets to take come at a gift shop managed by one of our favorite local storefronts, Blue Willow Bookshop.
Annual MLK Youth Parade - Midtown
Jan. 18, 2020
Watch a spectacular, kid-friendly parade filled with local and regional high school marching bands, including groups from Louisiana, as well as more than 100 performers, and representatives from community organizations.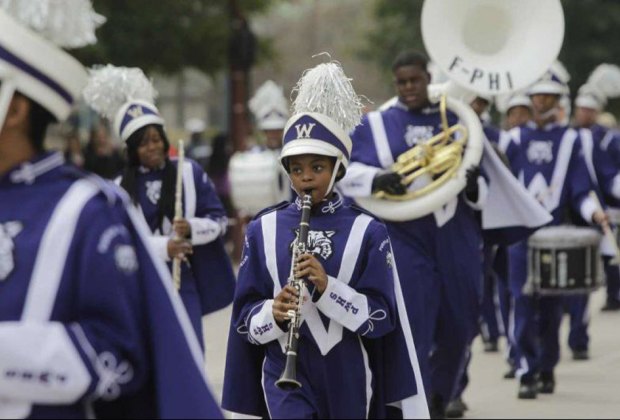 MLK Grande Parade/Photo courtesy Houston Black Heritage Society
Annual MLK Grande Parade - Midtown
Jan. 20, 2020
Houston's MLK Parade in Midtown is the third largest of its kind in the country, and if that's not reason enough to head in town to see it in all its splendor then I don't know what is.
Family Day: Lunar New Year - Downtown
Jan. 25, 2020
Ring in the Year of the Rat (okay, maybe not the most popular animal - but rats are clever, quick-thinkers and generally peaceful!) with arts and crafts, performances, and food. The event is free, but there is a small admission fee for certain performances.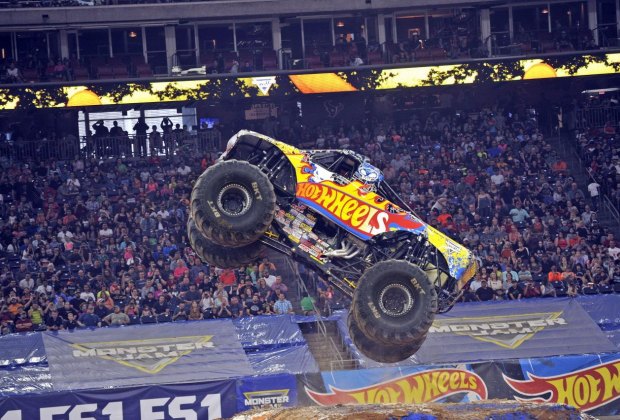 Watch larger-than-life fun at Monster Jam. Photo courtesy Monster Jam.
Monster Jam 2019 at NRG Stadium - Southeast
Jan. 25, 2020-Feb. 9, 2020
Get ready! It's time for three weekends of Monster Jam madness at NRG Stadium, with fan favorites such as Grave Digger, Gas Monkey Garage, and more making their away around the track.
Galveston Restaurant Week - Galveston
Jan. 25-Feb. 9, 2020
If you want an excuse for a winter beach weekend, this is it. Galveston's best eateries have tasty menus at fixed prices as low as $10 and as high as $35 for three-course dinners.
Wild Kratts Live! 2.0 - Downtown
Jan. 26, 2020
Your favorite pair of zany explorers from PBS' hit show Wild Kratts come to life at Jones Hall this month. The show is full of educational tidbits, adventure (of course), and slapstick comedy.
Don't forget to check our events calendar for things to do every day, and be sure to Like us on Facebook!
This post originally published in 2017.