Taste the Rainbow: Unicorn Themed Foods in Connecticut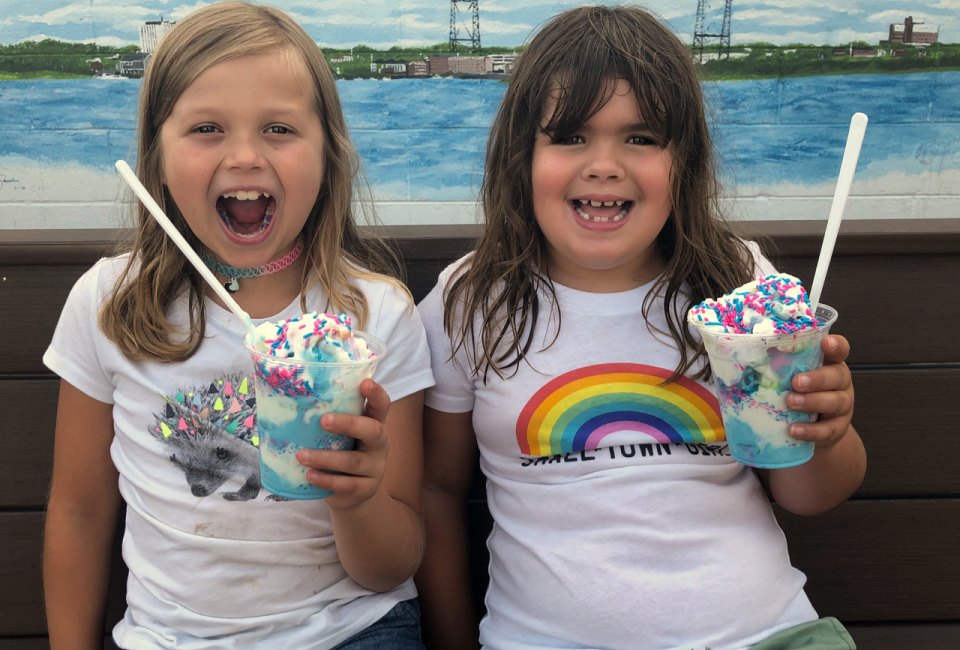 8/24/18
- By
Ally Noel
For a small state, Connecticut has its fair share of over-the top foods. You can slurp freakshakes, chow down on an insane ice cream creation, or bite into an over-the top cupcake. But these treats truly are the unicorn of photo-worthy foods! From bagels, to smoothie bowls, and everything in between, unicorn themed foods are popping up just about everywhere in our magical state.
Unicorn Bagels at Stew Leonard's - Danbury & Norwalk


Enjoy your cream cheese with a side of magic! Image courtesy of Stew Leonard's
Swirls of purple, pink, and white make these bagels magically delicious, but the edible glitter brings them to the next level of unicorn magic. Stew Leonard's currently sells the Unicorn Bagels in their Danbury and Norwalk stores, but other locations should be available soon.
Unicorn Craver at Mr Frosty's - Norwalk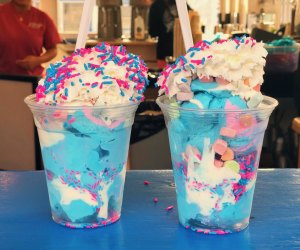 Try a Unicorn Craver at Mr. Frosty's. Image courtesy of Ally Noel.
Cotton candy ice cream, layered with fluffy white marshmallow sauce, swirled with clouds of whipped cream adorned with pink and blue sprinkles and a splash of Lucky Charms - this sundae certainly is magically delicious!
Unicorn Bowl at Not Only Juice - Willimantic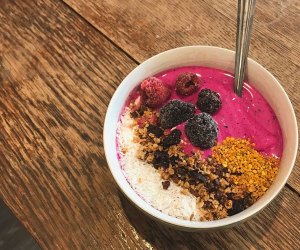 Enjoy a healthier unicorn treat. Image courtesy of sahooters via Instagram.

This organic, vegetarian cafe offers a true unicorn! It is the only spot on this list to offer a healthy unicorn treat! The unicorn bowl consists of house-made almond milk, banana, ace, and plant-based vegan protein powder. But, what it lacks in artificial coloring and added sweeteners, it makes up in beauty. This bowl is still perfectly Instagram worthy!
Unicorn Poop Cupcake at Sugar Bakery - East Haven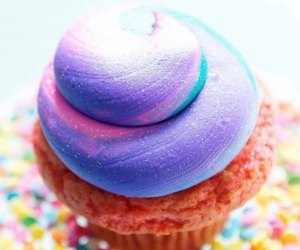 Induldge in a unicorn poop cupcake. Image couresty of The Sugar Bakery.
Even unicorn's poop is pure magic! These playful treats are made out of a cotton candy cupcake, multi-color swirled vanilla buttercream, and edible sparkles. The Sugar Bakery even offers them in gluten free and vegan varieties!
Camryn's Mystical Shake and Sundae at Mel's Downtown Creamery - Pawcatuck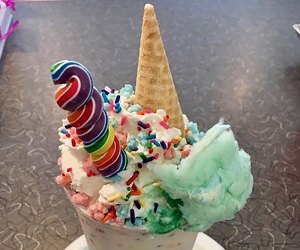 Enjoy a side of candy with your milkshake. Image courtesy of Mel's Downtown Creamery.

These unicorn conceptions are a treat for the eyes! The clouds of cotton candy, rainbow lollipop "horns", layers of mini marshmallows, and sprinkles come in both sundae or shake form.
Unicorn Milkshakes at The Last Drop Coffee Shop - Monroe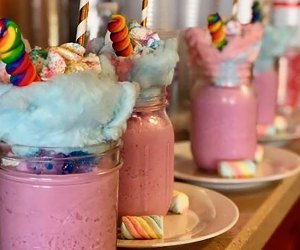 This milkshake is pure magic! Image courtesy of The Last Drop Coffee Shop.

This milkshake is anything but vanilla. What starts off as a basic vanilla smoothie, gets the full on unicorn treatment complete with swirls of purple food coloring, marshmallows, rainbow lollipops, and golden sprinkles.
Rainbow Bagels at UCBC - Various Locations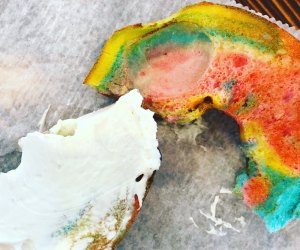 Customize your rainbow bagel at UCBC. Image courtesy of Ally Noel.
UCBC Bagels come in swirls and whirls of rainbow colors! But, perhaps what sets these bagels apart for the rest of the bunch is the fact that you can special order custom colored bagels to make all of your custom unicorn dreams come true.
Unicorn Cake Pops at the Cake Gypsy - Avon & Canton
These little pops of unicorn cuteness are almost too cute to eat (almost!) They are also very popular, so make sure you call first just to make sure they have some when you arrive.

Sign up for our free
newsletters.
Mommy Poppins is a family activity website that helps people find things to do with kids.
©
2023
MommyPoppins. All Rights Reserved.
mp-prod4-v4.32.99
We use cookies and other data collection technologies to provide the best experience for our customers.
Learn More
Sign up for the Mommy Poppins Newsletter today!